Summer break is an exciting time for students and families alike. It's a time to relax and take a break from the daily routine of school and homework.
During summer break, it's important to keep up with the hottest trends and the latest news. To help you out, below, we've compiled a list of great apps to have on hand to make sure you stay up to date during your summer break.
From online news to social media and entertainment, these apps will make sure you won't miss a beat. So explore the top apps that can make your summer break even better!
1. Rize
If you ever wonder what you did the whole day or feel like you didn't get anything done, you'll be glad to learn about Rize. In addition to keeping track of your time, Rize provides helpful feedback on how you might become more efficient, form more beneficial routines, and sharpen your attention. The best part is that you won't have to enter data manually; instead, it will be processed automatically.
Besides tracking the number of hours you've put in, focus time, context switching, and distracting websites can all be seen and analyzed. It has never been simpler to keep track of and organize your time.
2. Tinder
You have tried Tinder twenty times and know all there is to know about it. Tinder is a dating app with a global appeal because of its simple interface, brief profiles, and the option to restrict your search to within a certain distance from your current location.
There are around 50 million Tinder users, so you can expect to find others who are also looking for love everywhere you go. Tinder also has a paid option called Tinder Passport that allows you to alter your location ahead of your plans.
3. Caesars Sportsbook
Caesars Sportsbook is one of the best betting apps in the US, and we can bet on it to become your favorite pastime during your summer break. Caesars Entertainment paid $4 billion to acquire William Hill in April 2021, prompting a rebranding of the sportsbook app to Caesars Sportsbook.
Caesars Sportsbook has been determined to increase its market share ever since the merger made it one of the most popular online sports betting apps in the United States.
Huge sign-up bonuses, increasing odds on a variety of games every day, and prime-time TV spots during big sports events are all that you can find on this entertainment app.
4. Google Calendar
Google Calendar's robust features and adaptability come without the hassle of a complicated interface. If you only need a basic calendar to keep track of when things happen, you're set. Adding new events or changing from the standard week view to an entire month view or day view is a simple process.
However, if you start exploring, you'll discover a wide variety of options. You may share whole calendars to coordinate with your team or even simply to have a shared calendar with the love of your life. Any calendar that is compatible with iCal can be subscribed to, and you can pick which ones to display.
5. Flipboard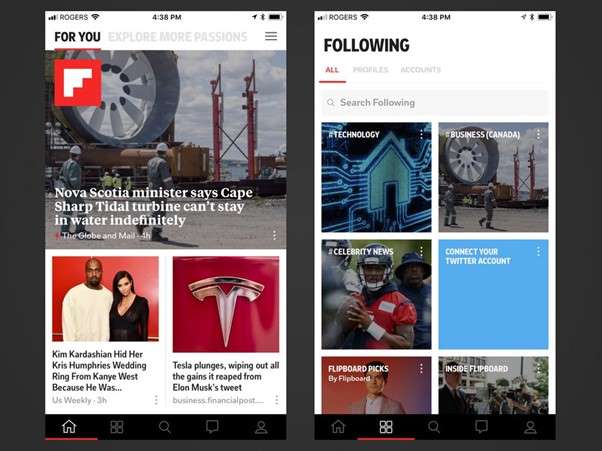 Flipboard, which started as an online magazine, organizes news more thematically than traditionally. The focus is on crowdsourcing information from the community to produce mini-magazine issues that are specific to your interests.
The app can be customized to the specific interests and favorite newspapers of the avid news reader.
6. Airbnb
With the free Airbnb mobile app, planning a trip and hosting guests is as easy as ever, no matter where you are.
Homeowners may make money off of unused rooms, chalets, or additions, while tourists can easily access the world's most intriguing streets and corners via Airbnb.
With more than 600,000 hosts registered in more than 34,000 locations, Airbnb is able to match guests with a unique accommodation option that will make their vacation one to remember.
7. Skyscanner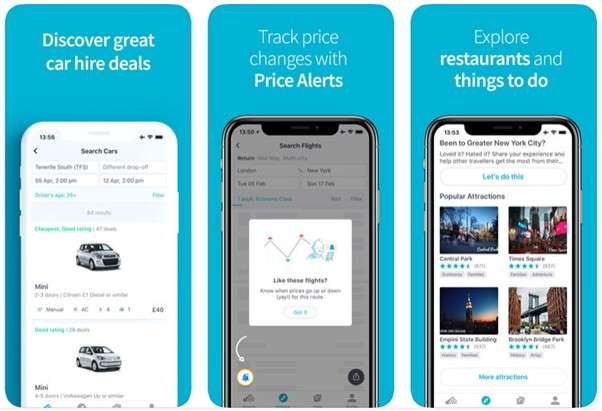 Skyscanner is helpful if you haven't decided on your next trip's destination. A global search function, a thorough presentation of low prices, and the determination of the cheapest travel days all contribute to simple flight research.
In addition to comparing costs for neighboring locations and airports, you can set flight alerts for certain routes.
8. TikTok
TikTok is one of the most talked-about social media platforms. Given that it has only been operational since 2017, its rapid expansion is noteworthy. On the contrary, it was 2020's most popular app by far.
TikTok is a popular app for sharing short videos, and its algorithm is designed to be very addicting. Teens and members of Generation Z give it a lot of importance.
The Bottom Line
Summer break is the perfect time to relax, recharge, and stay up to date with the latest trends and news. With the help of the apps mentioned above, you can stay in the loop and make the most of your summer break.