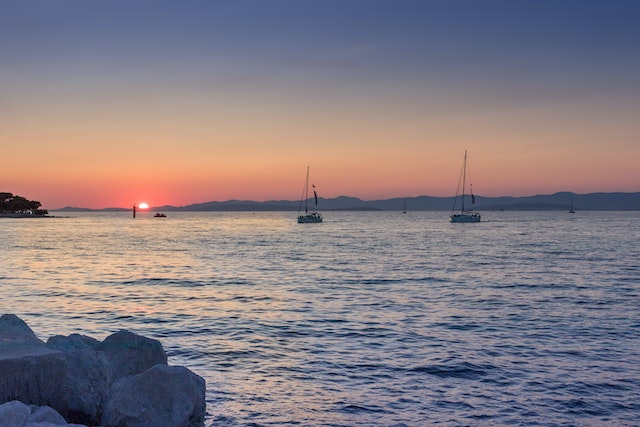 Charters in Croatia offered by 12knots are a fantastic way to get into sailing. Sailing is a well-known way to bring peace to our lives. Experts say the water splashing on the boat and the yacht's motion can relax a busy person.
The Caribbean has many beautiful islands to visit, including Andros. The adventurer in many will find glee when visiting this island. Yachts can be chartered from Moorings or Sunsail and explore the different harbors on Andros.
Chartering a yacht can be an exhilarating experience, although many find it intimidating. It is usually perplexing and filled with both boat and contract-related jargon. Here's a brief rundown on chartering to get you started.
What Is Yacht Chartering?
Yachting can be a short charter for a week or two, or it can be your whole lifestyle. Yachts differ from commercial boats such as shipping or fishing boats in that they are designed expressly to contain lavish facilities and travel to various vacation spots.
Yacht chartering is renting or leasing a sailboat or motor yacht and traveling to various coastal or island destinations.
Find A Yacht Charter Specialist
Finding an expert who makes you feel comfortable is a top priority in booking the ideal yacht for you and your family. Choosing an individual not tied to any specific company will ensure you receive an unbiased opinion.
If you want to feel confident about your choice, hiring someone experienced who can explain all the sailing jargon you might come across is paramount.
Choose The Yacht And Destination
Researching the destination, you plan on visiting will help you to decide which yacht will be the best fit for you. When you have selected your vacationing spot, it is time to plan out the route you will be taking.
Fill Out All Of The Paperwork
With a yacht charter contract between you and the charter yacht owner, you will reserve the ideal yacht for the dates you specify. Booking a boat is different from securing a plane ticket.
Every contract is standardized. Your specialist should discuss the contract with you in detail. Ensuring you understand everything in the contract and what is expected of you.
Once the contract is signed, you must pay a 50% deposit to prevent anyone else from booking your yacht during the specified time.
Get Ready to Travel
You will enjoy your vacation aboard a yacht prepared for you by your charter specialist and the crew. You will complete a meal, drink, and activity preference page (along with your arrival/departure information). As a result, the yacht will be outfitted with your favorite things.
Before you depart for your holiday, the Captain will prepare a draft itinerary. The itinerary will be based on your thoughts and ideas. Before you leave, ensure that all travelers have travel medical insurance, including emergency evacuation.
Your Captain and crew will assist you with all your needs while on your once-in-a-lifetime holiday. With the basics of chartering a yacht, you can enjoy your vacation without stress.