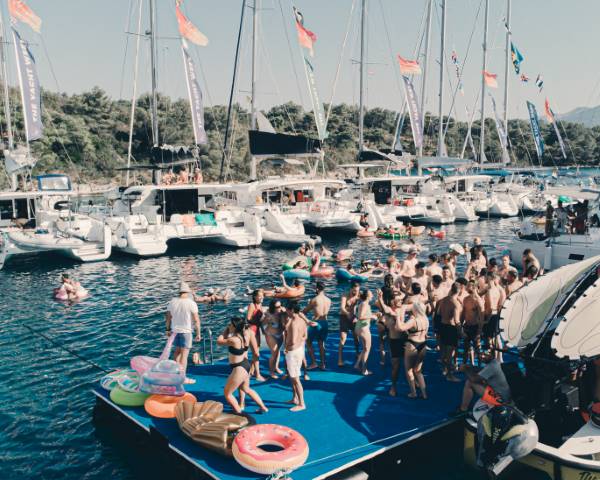 The Yacht Week has launched the world's first floating dancefloor. The 60 square metre dancefloor is built from high strength PEHD plastic with a hardwood flooring deck and can hold over 80 clubbers. Once towed out to sea, the dancefloor is anchored to the seabed in between two rows of yachts known as a 'tunnel raft' to create a unique 'floating festival' experience. The floating dancefloor will appear as part of The Yacht Week's 2022 itinerary on its popular 7-day Croatia sailing routes next summer, allowing guests to party like never before, offshore in the Adriatic Sea.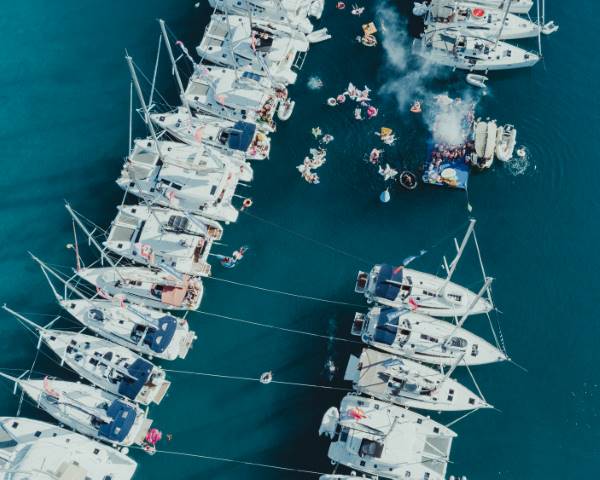 The Yacht Week already operates the world's only floating DJ booth; a completely redesigned water taxi known as the 'Buzz', kitted out with a full DJ set up and VOID Acoustic soundsystem, allowing world class DJs including Claptone, Mark Knight, Gorgon City and more, to take to the water and play exclusive sets for The Yacht Week. With the addition of an entire floating dancefloor, the DJs lined up for 2022 will deliver a completely new experience in clubbing and parties.
The Yacht Week co-founder, Johan Kuylenstierna, explained, "We've been putting on epic parties as part of The Yacht Week experience for a long time but we're always looking to innovate and push things to the next level. First, we created the 'Buzz' and we could see how much our guests loved real DJ sets out at sea, but they could never really come together and dance like they could at a club. The floating dancefloor has changed all that. There's no party like this one anywhere in the world, so we're looking forward to some incredible moments next summer."
The dancefloor is so big that The Yacht Week have had to register it as a vessel. It was lined up alongside the 'Buzz' boat and fully tested by up-for-it crowds at the end of The Yacht Week's Croatia season this summer. Now when things get sweaty on the dancefloor, clubbers won't have far to go to cool off.