Great food tour guides are local insiders focused on familiarizing you with dishes that are hyper-local, authentic and culturally significant. If you only have a short time in a city, taking a food tour gives you an opportunity to taste a wide variety of food in a short timeframe. If your trip is longer, you'll also benefit from learning where to eat and shop, and how to order with confidence for the duration of your stay. The best food tours are as rich in history and culture as they are in calories. Below are a few non-edible gems.
North Carolina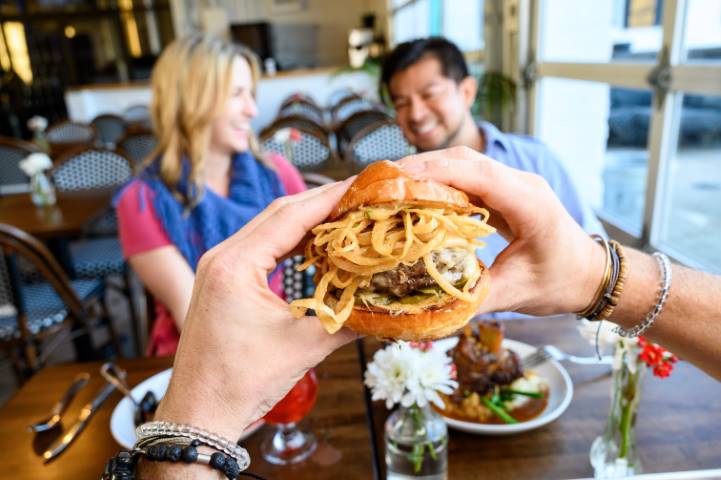 Walk, Talk, Taste, Sip with Triangle Food Tours – The original walking tour. Explore the Triangle one food tour at a time. Don't just see the city…taste it! An exciting way to sample the sights, sounds, and tastes of the Triangle. Enjoy one of our guided walking food tours in Raleigh, Chapel Hill and Carrboro, Durham, or Cary. Experience a guided journey of sight and taste that spans the downtown districts to sample a cross-section of some of Raleigh's unique local restaurant venues, blended together with some forgotten historical tidbits that will leave you full of new insights on the downtown culinary landscape. It's fun and delicious. Public, private and team-building tours available.
New York City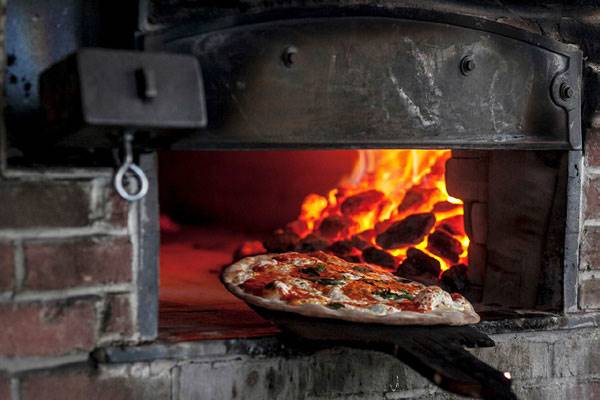 Calling all pizza lovers – A Slice of Brooklyn Bus Tours – The Original Brooklyn Pizza Tour was made for you. During the nearly five-hour outing, you'll board a bus from Manhattan to Brooklyn where you'll enjoy Neapolitan-style pizza at Grimaldi's and Sicilian-style pizza at L&B Spumoni Gardens. You'll also visit the filming locations of famous movies like "Saturday Night Fever," "Goodfellas" and "Annie Hall." Plus, you'll stroll the Coney Island boardwalk – a highlight for reviewers. Travelers heap praise on the guides and appreciate the many stops for photos. Tours, which start at $80 for adults and $70 for kids 11 and younger, are available Wednesday and Friday through Monday at 11 a.m. If you didn't get your fill of the borough, you can also join in on the company's two other Brooklyn-themed tours.
Arizona

To really understand where food comes from, especially in Arizona, you need to visit the past.
That's the idea behind the Gastronomy Tour of Marana, a 5½-hour foodie adventure that retraces the steps of those who farmed and foraged in Arizona agricultural sites dating back 4,000 years. The tour is sponsored by Discover Marana and Gray Line Tours.
Not only does this culinary tour offer a fascinating peek into our state's thousands-years-old farming history, but guests get a (literal) taste of ancient Sonoran wild foods reimagined in modern-day flavors. Marana, which borders the northwest corner of Tucson, is a major breadbasket and important farm-to-table hub of the region, which is home to some of the oldest agricultural systems in North America. 

Discover Marana's newly prospering scene for local chefs and brewers to turn its farmers' crops into culinary dishes and libations as delicious as they are innovative. Once the historic bread basket, cattle ranching, and orchard area for Tucson, Marana is now a center for farm-to-table, farm-to-bottle, and gourmet desert-foraged food sources.
Bermuda
Bermudian food is inspired by a unique combination of global influences and an incredible natural bounty of fresh produce and seafood. Let these food tours and experiences immerse you in the delicious side of island culture.
Whet your appetite as you take in the tales of Bermuda's historic cities. To sample Hamilton's eateries – both on and off Front Street – join Bermuda Food Tours, which treats guests to the likes of everything from Hog Penny Pub to L'Oriental to Gosling's. You'll learn about the city's history and architecture between stops. 

For a two-wheel tour of some of the delightful dining spots between Hamilton and St. George's, join East End Eats for an excursion that visits Art Mel's Spicy Dicy, OM Juicery and more.
Sip & Savor Bermuda, meanwhile, offers guests an off-the-beaten-path glimpse at the island's culinary scene. Available experiences include a Dockyard to Hamilton bus tour that stops at beloved favorites and hidden gems as well as a walking tour of Hamilton. They can also arrange private tours.

South Carolina
Come along with Charleston Culinary Tours where we combine the best of Charleston history and food with unique tours that explore the tastiness of the Low country. Each Charleston Culinary Tour highlights a unique aspect of our dynamic food and beverage scene, combining elements of a historical tour with a culinary adventure. Join one of our engaging, city-certified guides, who will provide insight into Charleston's culinary landscape, past and present, as you enjoy an array of eclectic dishes and concoctions.
 
The Downtown Charleston Culinary Tour visits four different food establishments and combines elements of a historical tour with a culinary adventure! Insight into Low country cuisine accompanies the broad range of samples on your food tour. This is our original tour around the French Quarter and City Market and focuses on the traditional flavors of the region.
West Hollywood
West Hollywood is very popular for its ever growing and evolving food scene. With fresh new restaurants opening weekly, competition is stiff and the menu's do not disappoint! The Wine and Dine Walking Tour takes guests through five locations to explore the interesting new takes on old dishes, while, of course, enjoying lovely wines to match. While walking between destinations guests will learn about the rich history surrounding West Hollywood. All food and wine is included in the price of this tour.
Maryland Maryland food traditions are as varied and distinct as its cultures and landscapes. Easily the icon most often associated with Maryland, the blue crab, whose scientific name Callinectes Sapidus means "savory beautiful swimmer," is both a staple for locals and a symbol for the rest of the nation. From its most basic preparation to its most refined—using only the choicest jumbo lump meat for crab cakes—blue crab is prized for its delicate, moist texture and sweet flavor. In Maryland, crabs are seasoned and then steamed, not boiled, to ensure maximum flavor and optimum texture. Savor the fruits of the Chesapeake Bay on the MARYLAND CRAB & OYSTER TRAIL.  Explore restaurants, seafood markets, tours, events and more in our five deliciously fun regions.

Puerto Rico
 Get a crash course on the history and traditions of Puerto Rico through food and drink significant to the island. As a bonus, local tour guides are a great source of recommendations for places to visit on your own during your stay. Whether it's your first time in Puerto Rico or your fifth time, you'll learn (and taste) something new.
Get Shopped offer three culinary experiences in Old San Juan (and none of them require you going to a grocery story). "The Mofongo and Mojito Tour" features a walking historic tour of Old San Juan which culminates with a three-course meal where you'll actually get to make-your-own mofongo. For the coffee lover, go for the "Secrets of Espresso Tour" which focuses on several of the historic churches of Old San Juan, with stops at two coffee shops to sample hot and cold coffee beverages. On the "Rum, Mixology, and Salsa Tour," after a brief walk around the Old City where you'll learn about Puerto Rico's rum history, you'll get to sample a classic piña colada, learn to make two tropical cocktails, and finish with a salsa dancing lesson.