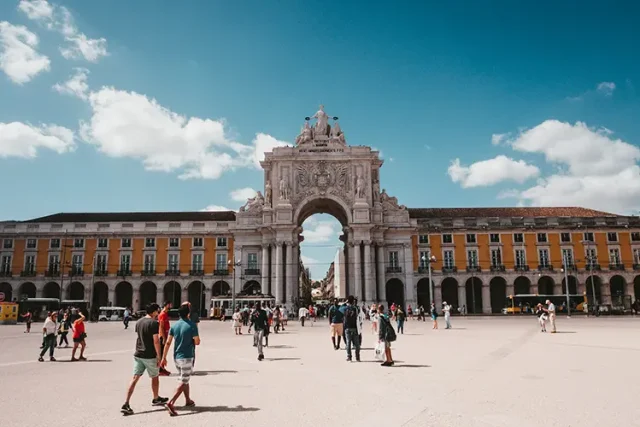 The landscape of work is evolving. With technology enabling us to work from almost anywhere and the rise of the gig economy, more people are looking for cities that cater to a flexible lifestyle. Whether you're a young professional, a freelancer, or a remote worker, some cities offer a unique blend of culture, affordability, and connectivity.
In their blog post, ExpressVPN revealed how some locations are perfect for expats with families while others are great for retired people or remote workers. So here are some of the best cities to consider for your next move or extended workcation:
1. Lisbon, Portugal
Why: Affordable living, a burgeoning tech scene, and gorgeous seaside views. Plus, the city hosts several annual tech and start-up events, ideal for networking.
Bonus: The city boasts numerous co-working spaces and has a diverse community of digital nomads.
2. Chiang Mai, Thailand
Why: It's a hotspot for digital nomads due to its low cost of living, friendly locals, and rich culture.
Bonus: The city's numerous cafés with reliable Wi-Fi and serene Buddhist temples provide a balance of work and relaxation.
3. Berlin, Germany
Why: A vibrant arts scene, numerous co-working spaces, and a progressive attitude towards work-life balance.
Bonus: Berlin has a thriving nightlife and is relatively affordable compared to other major European cities.
4. Buenos Aires, Argentina
Why: The Paris of South America offers cultural richness, beautiful architecture, and a warm climate.
Bonus: Tango in the evening after a day's work!
5. Tbilisi, Georgia
Why: The Georgian government's recent push to attract remote workers with its special visa program makes it an appealing option. The city itself is a blend of history and modernity.
Bonus: Enjoy local Georgian wine after your workday.
6. Austin, Texas, USA
Why: A city known for its live music, growing tech industry, and a friendly community.
Bonus: Numerous parks and outdoor spaces to relax and take a break from work.
7. Bali, Indonesia
Why: Ubud and Canggu are favorite spots among remote workers for their beachside cafés, yoga retreats, and affordable living.
Bonus: An island paradise at your doorstep.
8. Tallinn, Estonia
Why: As the first country to offer an e-residency program, Estonia is a digital-forward nation with a lot to offer.
Bonus: A UNESCO World Heritage old town that's perfect for evening strolls.
9. Medellín, Colombia
Why: Known as the 'City of Eternal Spring' for its pleasant climate, Medellín has a growing community of remote workers and freelancers.
Bonus: Thriving arts and cafe scenes.
10. Kyoto, Japan
Why: A harmonious blend of ancient traditions and modern conveniences. Reliable public transportation and serene workspaces like traditional tea houses.
Bonus: Seasonal beauty, from cherry blossoms to autumn leaves, offers a refreshing change of pace.
In conclusion, the world is full of cities that cater to the needs of the modern remote worker. These ten cities, with their mix of culture, connectivity, and conveniences, stand out as ideal choices. As remote work becomes more prevalent, the world truly becomes a young professional's oyster. Where will you head next?