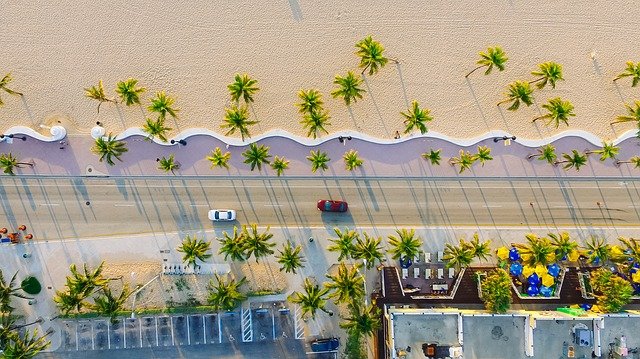 Ocean City, Maryland is a great location for summer vacations. If you are looking for a fun and relaxing time on the beach this summer, then this town should be at the top of your list! Here are 10 reasons why a trip to Ocean City, MD would be a great choice:
1. The Boardwalk
The boardwalk is a must-see for visitors. Ocean City's boardwalk has been around since the late 1800s and features attractions, shopping, dining and fun games throughout its many blocks. The Jolly Roger at the very end of the Boardwalk houses rides such as the Ferris wheel and bumper cars.
2. Beaches
Ocean City is known for its beautiful 30+ miles of beaches which get up to 4 million visitors a year. Visitors can enjoy sunbathing, swimming, surfing and tanning on the beaches all day long. There are also special events being hosted every weekend including live music and access to some great local restaurants.
Depending on where you choose to stay while visiting Ocean City, you may have prime access to beaches allowing for days to be spent oceanside, flocking in the surf, soaking in the sun and playing in the sand.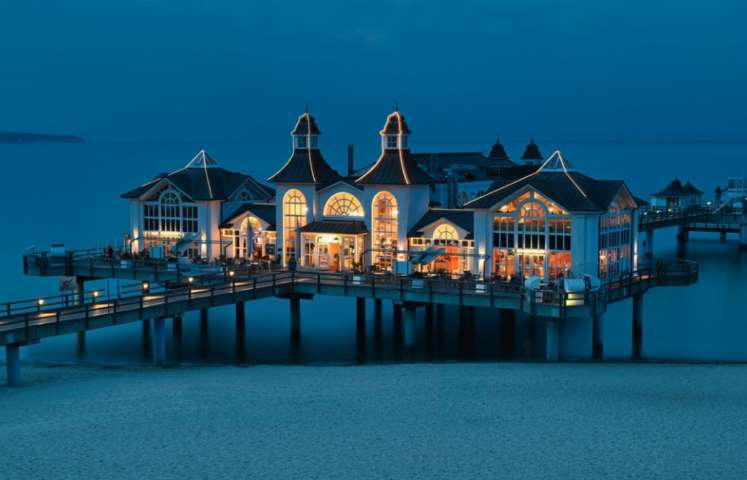 3. Eats & Treats
Visitors can grab a bite to eat at one of the many restaurants around town. For dinner, try the On The Bay Seafood which serves up delicious seafood dishes. Or if you're in a more casual mood, stop by Catcher's Restaurant for a soft-shelled crab sandwich and a cold beer.
4. Golfing
Ocean City is full of great places to golf and enjoy the sport. There are several courses in town including Old Pro Golf Club, Eagles Landing Golf Course, Ocean Pines Golf Club and more. While some of these courses are not directly located in Ocean City, they are nearby and offer lessons and clinics for all levels of golfers so everyone can have a blast on the greens. For family-friendly golfing, try Embers Island Mini Golf, which will be sure to please visitors of all ages.
5. Nightlife
For a night out on the town, there are several bars and clubs in Ocean City that visitors can enjoy dancing and drinking the night away after a long day at the beach. There are a number of exciting establishments dotted throughout the city that showcase DJs, live music, karaoke and much more!
6. Special Events
There are always special events going on in Ocean City all year long. Many of these events are free for visitors while others may have a very small entrance fee. Participate in some fishing tournaments, parades, kite festivals, motorcycle rallies and more! Throughout the summer months, visitors can enjoy a plethora of exciting events and more, some of which attract thousands to the area.
7. Relaxation
Whether you want to relax on the beach, go parasailing over the ocean, or try your hand at fishing in the bay, there are plenty of relaxing activities for everyone to enjoy. Visit Ocean City during the off-season if you would prefer a more quiet experience without crowded beaches and expensive hotels. The city is also home to a number of spas, specialty services and more that allow for guests to fully relax with treatments such as massages, facials and a variety of therapies. 
8. Shopping & Souvenirs
Ocean City has a variety of unique shops, bars, restaurants and other places for visitors to shop while on vacation. For souvenirs, stop by the Ocean City Boardwalk Gift Shops to get a T-shirt or blanket before you head home from your trip! There are also unique shops all around town that sell everything from boardwalk candy to arts and crafts.
9. Various Water Activities
Ocean City has plenty of water fun, including parasailing, paddleboarding, kayaking and more! For those looking to try something new, there are also stand up paddleboard classes where you can learn this fun activity.
10. Family-Friendly
Ocean City is a family-friendly town with activities for children to enjoy as well. Whether you're taking a cruise on the bay or hitting the boardwalk for some games and rides, there are plenty of fun things to do with your family while visiting Ocean City.
Ocean City is home to several great sights for visitors to enjoy. The city offers water views, amazing sunrises and fun attractions all over the place. Visit Sunset Park which is ranked as one of the best places in town for visitors that are into photography or bird watching!
There are plenty of things to do when visiting Ocean City this summer and we have just listed a few of them here. With so much to do in town, visitors will never get bored while spending their days at the beach or enjoying some nightlife. If you're looking for a family-friendly vacation spot with plenty of activities for all, look no further than Ocean City Maryland!