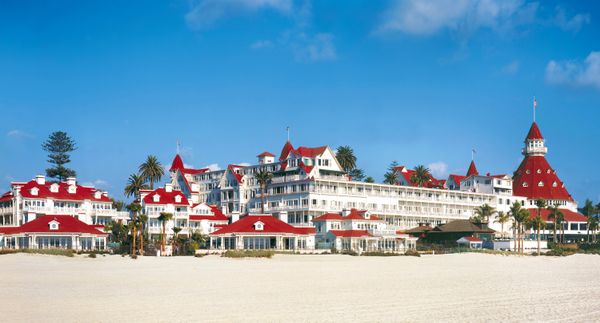 Historic Hotels of America® has inducted 20 historic hotels into membership in 2017. The oldest historic hotel inducted dates to 1771. Hotels nominated and accepted into the prestigious National Trust for Historic Preservation Historic Hotels of America program range in age from 246 years to 52 years old. The oldest historic hotel inducted dates back to 1771. Seven of the 20 historic hotels are listed in the National Register of Historic Places and one has been designated by the U.S. Secretary of the Interior as a National Historic Landmark. The 20 inducted historic hotels represent independent hotels, brands, and collections from across the U.S. from 13 different states:
Publick House Historic Inn* (1771) Sturbridge, Massachusetts
Hotel fun fact: Since 1771, the Inn has been the hub for esteemed visitors, such as George Washington, Benjamin Franklin, and General Lafayette to present day travelers.
Inn at Willow Grove* (1778) Orange, Virginia
Hotel fun fact: During the Revolutionary War Generals Wayne (Georgia) and Muhlenberg (Pennsylvania) camped at Willow Grove during the southern campaign to assist Marquis de Lafayette in forcing the British to surrender. Inn at Willow Grove was listed in the National Register of Historic Places in 1979 and the Virginia Landmarks Register in 1978.
The Cotton Sail Hotel (1852) Savannah, Georgia
Hotel fun fact: Originally this building was a cotton warehouse spanning Savannah's historic Factor's Walk.
The Sherman (1852) Batesville, Indiana
Hotel fun fact: German J. Brinkmann built his hotel in 1852 naming it in 1865 to honor General Sherman and the 83rd Indiana Volunteer Infantry, who served with Sherman in the Civil War.
Penn Wells Hotel (1869) Wellsboro, Pennsylvania
Hotel fun fact: The Philadelphia Inquirer called it "the gem of the Roosevelt Highway." During World War II, Corning Glass works, the predecessor to today's Corning Inc. celebrated its Christmas party at the hotel, and in appreciation, presented the iconic American Flag made of 1,438 Christmas ornaments which can be seen today in the lobby.
Antrim 1844* (1844) Taneytown, Maryland
Hotel fun fact: Antrim 1844 has close ties with Gettysburg, as General Meade stayed on this historic property on the night of June 30, 1863, during the Civil War. He had been the Commander of the of the Army of the Potomac for only two days before fighting erupted. General Meade went on to defeat Robert E. Lee at Gettysburg and earned notoriety as one of the most important commanders of the Civil War.
Hotel del Coronado** (1888) Coronado, California
Hotel fun fact: Hotel del Coronado, Curio Collection by Hilton has three original elevators that are still in service, including birdcage elevator Otis #61 which is staffed by uniformed elevator operators.
Hyatt at the Bellevue* (1904) Philadelphia, Pennsylvania
Hotel fun fact: In 2009, all four balconies outside the café and restaurant on the 19th floor of the Hyatt at the Bellevue were restored and opened to the public, providing the four most romantic dining tables and the highest outdoor dining experience in Philadelphia.
DoubleTree by Hilton Hotel Utica (1912) Utica, New York
Hotel fun fact: Hotel Utica is the site of the first beer sold post prohibition. Nearby FX Matt brewery held a parade to the hotel and began serving Utica Club the day prohibition ended, December 5, 1933.
The Virginian Lynchburg, Curio Collection by Hilton (1913) Lynchburg, Virginia
Hotel fun fact: Famous guests included then-actor Ronald Reagan, who stopped at the hotel during a political tour in 1957.
Water's Edge Resort and Spa (1920s) Westbrook, Connecticut
Hotel fun fact: Original owner Bill Hahn's famous birthday bash in July 1962 featured entertainment by Barbra Streisand, who was appearing that summer in her first Broadway production.
Fairmont Miramar Hotel & Bungalows, Santa Monica (1921) Santa Monica, California
Hotel fun fact: The magnificent Moreton Bay fig tree located on the Fairmont Miramar Hotel & Bungalows grounds is more than 140 years old and more than 80 feet tall.
Hotel Skyler Syracuse, Tapestry Collection by Hilton (1922) Syracuse, New York
Hotel fun fact: The building's original use was a synagogue and most recently was home to the theatre group Salt City for the performing arts.  
Fairmont Olympic* (1924) Seattle, Washington
Hotel fun fact: In 1924, The Seattle Times held a contest offering $50 for the best name. 3,906 entries were submitted and 11 entries included one name, The Olympic, which was selected.
Sofitel Washington D.C. Lafayette Square (1925) Washington, D.C.
Hotel fun fact: In the early 1800s, the site was one of Washington's most prestigious hotels and was home to President Andrew Johnson as well as Woodrow Wilson before his inauguration.
The Queensbury Hotel (1926) Glens Falls, New York
Hotel fun fact: Robert F. Kennedy promised to return to the Glens Falls region after the 1964 election for Senator. The day after he won, he showed up to a luncheon at the hotel.
Hotel Saranac, Curio Collection by Hilton (1927) Saranac Lake, New York
Hotel fun fact: An iconic landmark in the Saranac Lake village, the hotel has been thoughtfully restored and renovated while maintaining its historic charm and fascinating architecture – including the Great Hall, inspired by a 14th-century Italian palace.
The Statler (1956) Dallas, Texas
Hotel fun fact: The Statler hosted many popular entertainers in its past, including Elvis Presley. The Statler in Dallas was originally built by The Statler Hotels Company (founded in 1907). Other former Statler hotels inducted into Historic Hotels of America in prior years include Boston Park Plaza, Omni William Penn, and The Capital Hilton Washington DC.
Alpenhof Lodge* (1965) Teton Village, Wyoming
The Alpenhof Lodge, was listed in the National Register of Historic Places in 2016.  Alpenhof, the first lodge built in Teton Village, preserves its Bavarian-heritage style similar to those in many Alpine ski resort destinations.
The Graham Georgetown (1965) Washington, D.C.
Hotel fun fact: The Graham Georgetown is rumored to have been a regular haunt of Frank Sinatra, who enjoyed a particular suite that boasts an oversized deck.
Six of the historic hotels are adaptive reuse projects that have involved converting some or all of a historic building to a hotel. Originally, these buildings were built for another purpose in their history. Examples include buildings originally built as a historic synagogue, a cotton warehouse, a furniture factory, office building, a manor house and school house.
"Each of these legendary historic hotels has contributed to our nation's history," said Lawrence Horwitz, Executive Director, Historic Hotels of America and Historic Hotels Worldwide. "Each is unique and has a history worth exploring and experiencing. We are delighted to recognize these wonderful historic hotels.  We applaud their community leaders, owners, management, and associates for making these hotels excellent examples of historic preservation and for being great stewards of the stories about world leaders, celebrities, and other luminaries that stayed in these hotels or was involved in the original use of these historic icons."