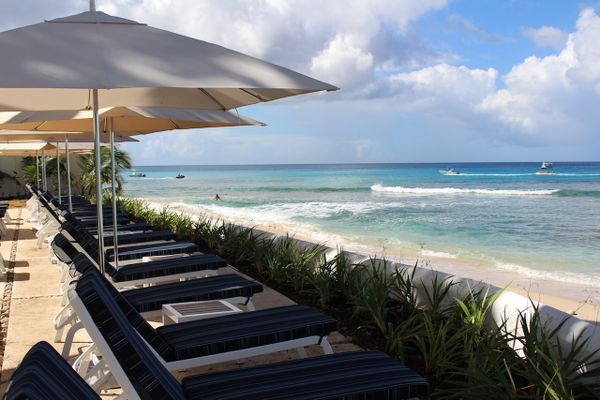 Elegant Hotels Group (EHG) is a collection of nine luxury hotels along the stunning beaches of Barbados' west and south coasts, St. Lucia's Rodney Bay and the secluded north shore of Antigua. With boutique resorts, adults-only retreats, and all-inclusive options, the collection offers a range of elegant escapes.
NEWS YOU CAN USE…
New Opening in 2018
Set to debut in June 2018, Hodges Bay Resort & Spa will be an exclusive beachfront property on the secluded north shore of Antigua. The all-suite property features 79 premium accommodations, ranging from state-of-the-art, four-bedroom villas to oceanfront junior suites, some with outdoor jacuzzis and fully equipped designer kitchens. The expansive property also includes three innovative restaurants and six bars.
Three new hotels, two new islands
Within the last year, Elegant Hotels Group has added three new properties to its collection including the completely renovated and just opened Treasure Beach, which is the group's seventh property in Barbados. Also newly added to the collection – the first hotel outside of Barbados, The Landings Resort & Spa in St. Lucia as well as Hodges Bay Resort & Spa opening in Antigua this year. Treasure Beach is an adult-only 35 room all-suite hotel focused on intimate art and epicurean-oriented experiences while The Landings is comprised of 1,2 and 3-bedroom villa suites, with exclusive luxuries, like helicopter airport transfers or personal butler services available at your fingertips.
Elegantly Local
Elegant Hotels places a distinct emphasis on creating authentic experiences that incorporate the local culture and offering that added value as part of the guest experience. Local dialect lessons, beach cricket lessons (Barbados' sport of choice), rum shop crawls, cooking demos, art crawls and museum tours are merely a handful of examples of the activities of how the hotel group puts each island's culture at the fingertips of guests at each property.
Spa News
The newly opened Spa at The House debuted in Q4 2017. With a focus on restoring balance, experienced therapists guide guests on a journey using the Five Elements Theory – incorporating wood, fire, earth, metal and water. And every stay at The House includes a complimentary jet lag massage either in room or at the new spa. Nearby at the eco-chic wellness oriented Waves Hotels & Spa guests receive up to four complimentary spa services with each 7-night stay (based on room category) and can choose a serene adult-only escape on the dedicated spa side of the property or the high energy communal oceanfront setting.
Redefining All-Inclusive
Three of the collection's nine properties are boutique all-inclusive resorts, but the level of service and expectations certainly don't change as Elegant Hotels provides top-class service and sophisticated amenities regardless of which property you choose. And the perks aren't limited to on-property experiences with everything from neighborhood walking tours to culinary tours and demos to local island attractions. Want more? Crystal Cove Hotel, Turtle Beach Resort and Waves Hotel & Spa offer a free exchange dining program between the three all-inclusive hotels – stay at one, dine at three. And for stays at the non-all inclusive properties… you're still covered. Beach and pool ambassador service, unlimited water sports, daily breakfast and a variety of activities are included in each stay.