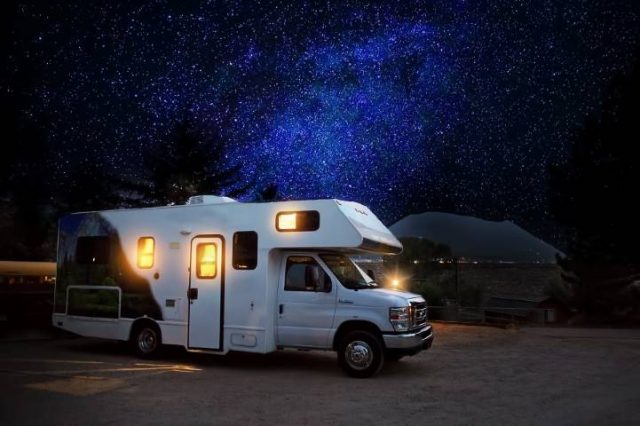 Taking your RV out of the garage and out on the open road is something many of us can only do once or twice a year. This is why it's so important to make these trips special. You don't want to take off without any plans in place since you can end up pretty disappointed.
It's good to have a general idea of where you'll be heading before your vacation time comes. If you have no idea where to start, we've got you covered. Here are some of the best RV destinations in the United States you can visit this holiday season.
Blue Ridge Parkway National Park
The Blue Ridge Parkway, a 469-mile stretch of road connecting North Carolina and Virginia, is the ideal place to go on an RV adventure of a lifetime. It is breathtakingly gorgeous throughout. During your trip, you'll get the opportunity to explore a diverse range of flora as well as some spectacular mountain vistas. Bears and other local wildlife are often sighted along the road.
You'll also love that there's so much happening there throughout the year, for example, music festivals often take place in this area. It also helps that there are several campsites along the parkway, making it one of the greatest spots to visit if you are driving a recreational vehicle. If you love hiking, this destination is perfect for you since there are many trails suited for both rookie hikers and those who have devoted their lives to finding the most difficult trails.
Moab, Utah
Many aren't aware of the town of Moab, located in Utah. Having said that, this little village is unquestionably one of the nicest spots to visit with an RV. The town is very welcoming to RVers, with businesses being generous enough to provide free amenities such as dump stations to visitors. So, if you're wondering where to dump RV waste during your visit to Moab, then you'll be pleased with the range of dump stations available.  The vistas in Moab are spectacular.
One of the most magnificent places to see in Utah is located in this little town – the magnificent Arches National Park. Moab is also close to Canyonlands National Park so it's easy to say that the nature you'll experience there is truly breathtaking. Aside from that, many RVs also love this place for the many hiking trails, bike routes, and rock climbing activities that are available just outside of town. Finally, the free concerts and other artistic activities that can be found around the city are sure to enrich your trip.
Yellowstone National Park
Probably one of the most popular tourist spots in general, not only for RVers, is the Yellowstone National Park. This is also one of the top locations to visit during winter since the hot waters below the surface make the destination look unique with the steaming ground and snow all around the park. If you're planning on experiencing the frigid temperatures of Yellowstone this winter, you have to have your RV properly equipped to handle the cold. Having the appropriate heater such as a 2kw diesel air heater is key if you don't want to freeze. Also, consider throwing in some extra blankets and cushions into your living area just to be fully prepared!
The Florida Keys
If you don't like winter activities and would like to spend the season someplace warm, the Florida Keys are right for you. Enjoy the sun and the tropical vibes all year round. You can sunbathe, showcase your surfing skills or have a boating excursion.
The Keys are also situated close to some national parks such as the Everglades National Park and Biscayne National Park so nature lovers can enjoy this destination too. Since the Florida Keys are highly popular, especially during the winter months, you should call some of the many campgrounds in the area to check whether they have a free spot.