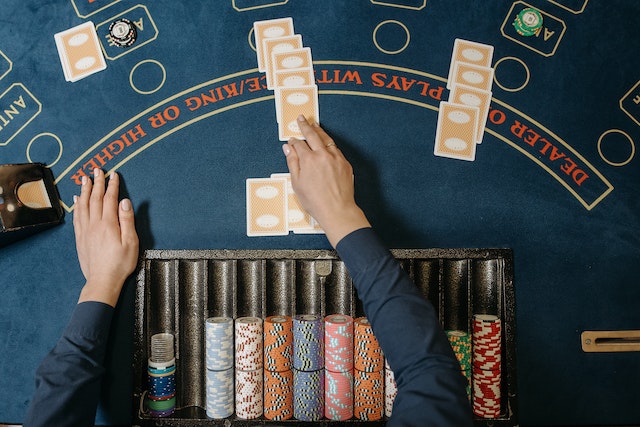 The holiday season is quickly approaching and, with it, the opportunity to indulge in some of the best experiences that the world of gambling and casinos has to offer! But if you have a tight budget or not a lot of free time, a trip to the best casinos in Nevada might not be in the cards.
Luckily, there are some other just as exciting options to take advantage of the special time ahead. Start planning your holiday with the budget-friendly options below!
Host a Las Vegas Themed Party
If you can't get to Las Vegas, let Las Vegas come to you! Hosting a themed party is one of the best parts of any holiday season and it can be a great way to combine your love for gambling with enjoying a memorable evening with your friends and family.
When hosting a themed party to spend an evening enjoying your favorite casino games, consider themes such as Monte Carlo, James Bond, or Las Vegas. All you'll need to plan a party to remember is a poker table, a few decks of cards, a vintage dress code, and signature drinks. And, don't forget that "what happens in Vegas, stays in Vegas"!
Planning a Trip to Italy? Immerse Yourself in the History of Casinos
If you and your whole family have already booked a trip to Italy, you can make the most out of your time in Europe by immersing yourself in the history of gambling and casinos.
Indeed, the world's first casino – known as the Ridotto ("private entertainment place") – opened its doors in Venice in 1638, providing an exclusive environment for gamblers to enjoy a game or two! Today, you can still visit the historical Casino di Venezia on the Grand Canal and tour the majestic building that houses it!
Plan a Trip to One of the Best Destinations for Casino Lovers
If you are on a budget but have plenty of free time during the holiday season, you might consider visiting one or more of the travel destinations with the best casinos. While traveling there might require you to invest in international airfare, some destinations such as Malta, Thailand, and Brazil are great options for travelers on a budget!
Can't Get to a Casino? Incorporate Online Games Like Roulette Into Your Holiday
Not all holiday seasons come with travel plans to far-flung destinations. But even if that's the case, you don't have to give up on your plans to enjoy your favorite casino games!
Thanks to online casinos, you can now play games such as poker, roulette, and blackjack on your phone or laptop – and, from the comfort of your home! What's more, by choosing a crypto casino, you can now use your eWallet and bet on roulette using crypto. 
Enjoy a Staycation – But Not Without Your Favorite Casino Games!
While the travel industry is nearly back to normal, there are still some great advantages to choosing a staycation over complex travel plans!
However, the chances are that you will be meeting your friends and family to celebrate the upcoming festivities – and there is no better way to add a little excitement to any quiet night indoors than a friendly poker game!
Plan a Casino-Themed Movie Marathon
As temperatures drop and the cold season settles in, cozy nights at home spent watching your favorite movies and indulging in snacks become all the more appealing. So, how can you combine your love for casinos with your desire to hunker down at home for the winter season? One answer comes to mind: enjoying a casino-themed movie marathon!
From classic blockbusters to new releases, there are plenty of great gambling movies out there to fill every Saturday night until spring! Just some of the must-watch ones include Casino by Martin Scorsese, Ocean's Eleven, 21, Casino Royale, The Gambler, The Cooler, Croupier, and Molly's Game. 
Whatever your choice might be, make sure you have plenty of popcorn to last the entire marathon!