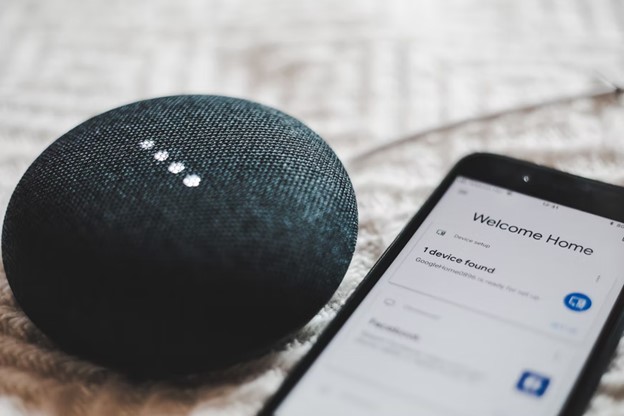 Traveling is something we all want to experience. It's something that everyone considers a treat for themselves, which is why most people want to travel with their loved ones. Some people travel a lot because it's part of their job, while some travel because it's part of their nature to experience different places and cultures.
As fun as traveling is, there's only one downside to it. When we travel, we leave our houses behind. There's nothing wrong with it, but sometimes we can't help but feel paranoid. When we leave for a few days, we can't get rid of the feeling that something might happen while we're out, or we might have forgotten to turn off an appliance or lock a door. It's normal to feel this way, especially when you always travel, but as normal as it is, how can we put our minds at peace? Luckily, there are useful smart home gadgets that may help ease our minds whenever we leave our homes unattended.
So if you're someone who travels a lot, here are the seven best smart home gadgets for you:
Ring Smart Lighting System
The ring smart lighting system is an outdoor lighting setup that automatically brightens up whenever it detects motion. You can adjust its system however you want the lighting setup to react to detected motion. This device is very easy to install and set up, and it works with the Alexa voice command.
By having a Ring Smart Lighting system around your house, you can enhance your outdoor security by keeping your property's surroundings well-lit. It helps illuminate your driveway, patio areas, pathway, yard, front porch whenever it detects any motion.
Arlo Pro 4
Everyone knows how important it is to keep an eye on what's happening inside and outside your home. Even those who always stay at home install CCTV cameras, so what more if you're a frequent traveler?
The Arlo Pro 4 is considered one of the best outdoor security cameras in the market because of its extensive security features. It provides clear footage of the day and night activities in areas you place it in, it's Google Assistant and Alexa integrated, and it has automatic zooming features and impressive motion sensors. So if you want to know what happens inside and outside of your home whenever you're on long trips, then you might want to get a CCTV camera like Arlo Pro 4 to get the best quality of camera security for your home.
Sometimes when you leave your home, you may get unexpected visitors who ring your doorbell to check if someone is home. These visitors can be a delivery guy, your neighbor wanting to ask you something, a family friend who didn't know you left, and other unexpected visitors. The reason for installing a smart home doorbell is to monitor who always frequents your house whenever someone is not home. It will help you notice anyone who can be suspicious, so you can take precautionary measures and prevent any danger from happening.
This smart doorbell is Alexa and Google Assistant integrated, easy to install, does not need a subscription to work, has a battery-operated feature, and provides clear footage for day and night with a 4:3 video ratio.
Ring Alarm Pro (8-piece)
You can become a target for burglars if they notice that nobody's home almost all the time. With the Ring Alarm Pro, you can get alerted when someone tries to break in inside your house, and it can also alert your neighbors so the intruder will back out from going further to your house.
The Ring Alarm Pro can cover a 1,500-square-foot home and deliver 900MBPs over ethernet when used alone. It's a loud system that alerts you whenever one of your door or window's sensor has been tripped. Its volume is high by default, so it's useful whenever no one's at home and you want to alert your neighbors if someone trespasses your home, but you can always configure the system and turn the volume down whenever you are home so it doesn't ring as loud as to wake up the whole neighborhood.
TP-Link Kasa Smart Plug Mini
Sometimes when you're already behind your schedule, you might forget to turn a light switch off or pull the plug off the television or forget any appliance to power off in general because you are busy trying to grab everything you need while frantically hurrying, so you can catch up with your schedule—leaving any switch on when no one's home can cause your electricity bills to hit the roof if it's a constant occurrence at your home. If you don't want this to keep happening, maybe getting a smart plug is right for you.
The TP-link Kasa smart plug mini allows you to schedule appliance switches inside your house, so whenever you're hurrying to leave, you can still turn off will the appliances you forgot to turn off after some time. What's more convenient about this is it's integrated with Amazon Alexa and Google Assistant, so it's easy to control the switches around your house using voice commands and monitor which are running and which are not through the Kasa mobile application.
Arlo Pro 3 Floodlight Camera
Whenever no one is at home, your house is naturally dark by default because all lights are turned off by default. The Arlo Pro 3 Floodlight Camera is suitable if you have a shady yard, especially at night. It can keep your front and back yard bright for more extended periods because of its long-lasting battery. This smart outdoor camera also will give you high-definition footage of your property's surroundings, and another plus factor is it's affordable and easy to install.
Google Nest Hub Max
When your home has several smart security gadgets installed in your home, you want to keep their systems in one box for easy control and access. The Google Nest Hub Max does just that. It's an efficient, brilliant display that connects to other smart home devices so that you can manage, control, and configure them using one device only.
Conclusion
When you constantly worry for the safety of your home whenever you leave for travel, getting a smart home security device can take away your worries. So even if you're far away, you can monitor and have a way to know what happens inside and outside your home every time you're in another country.
Be a proactive homeowner. You might think that these smart home gadgets are just a waste of time and money, but once you try one and see how convenient and efficient it is, you'll never want to stop using them.