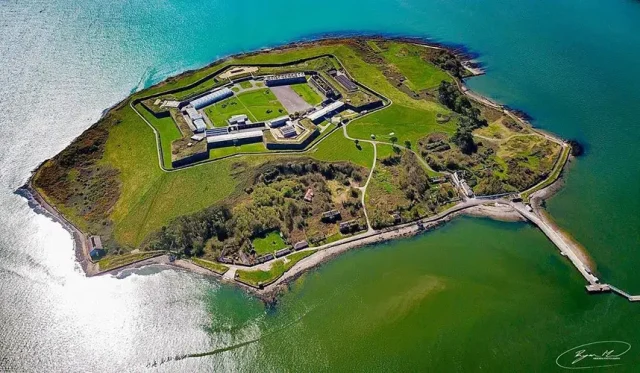 Beyond the big-ticket destinations, there are many amazing places on the island of Ireland that are well worth a visit. Here are eight to get you started.
1 The Guinness Lake, County Wicklow
Viewed from above, Lough Tay in gorgeous County Wicklow resembles a pint of Guinness with its white sands topping the dark lake. The sand was imported by the Guinness family whose estate runs through the area. A must-stop on a walking or driving tour through this stunning landscape.
2 Hill of The O'Neill, County Tyrone
One of the most important sites in the history of Ireland, the Hill of The O'Neill in Dungannon was home to the powerful Gaelic O'Neill dynasty. A guided tour starting at Ranfurly House reveals their fascinating story and finishes with a gentle climb up the hill to the glass viewing tower where spectacular views await.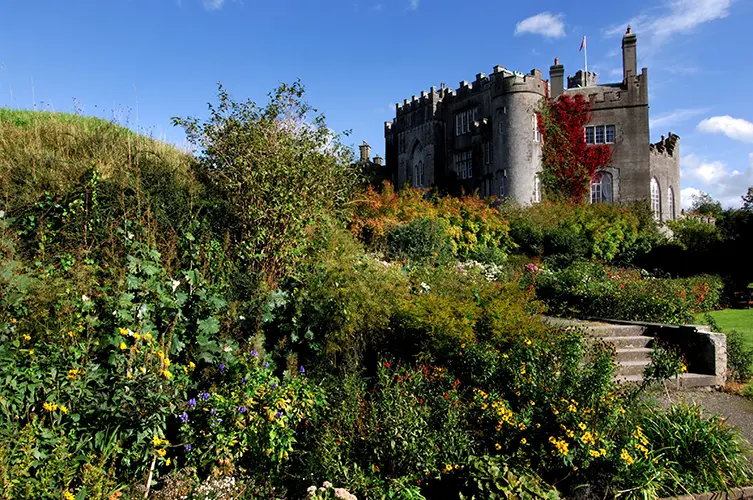 3 Birr Castle and Demesne, County Offaly
For over 400 years, Birr Castle and Demesne has been the private residence of the Parsons family, the Earl and Countess of Rosse. Although the castle is not open to the public, you can explore the beautiful 100-acre gardens and the Science Centre in the grounds with its world-famous Great Telescope, built in 1845.
4 Arranmore island, County Donegal
A ruggedly beautiful island on the Wild Atlantic Way, Arranmore offers an authentic experience of Gaelic Ireland. Waymarked trails take you from sandy beaches to rocky cliffs past ancient monuments while traditional music spills out of lively pubs where there is always a warm welcome to be had.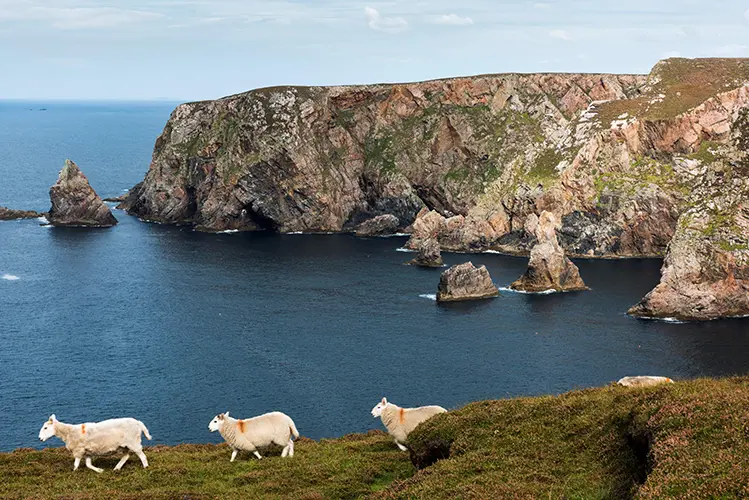 5 Armagh Robinson Library, County Armagh
Established in 1771, the Armagh Robinson Library has a floor-to-ceiling collection of rare and beautiful books. They include medieval manuscripts, incunabula (books printed before 1501), Jonathan Swift's copy of Gulliver's Travels containing his handwritten notes and an early edition of Handel's Messiah.
6 Spike Island, County Cork
Spike Island has a fascinating history spanning 1300 years. It has been home to a seventh-century monastery, a huge fortress, the largest convict depot in the world in Victorian times and centuries of island homes. A guided tour reveals the story and you can then explore the fort's atmospheric prison cells, impressive military fortifications and multiple exhibitions.
7 Lafcadio Hearn Japanese Gardens, County Waterford
East meets west in this unique garden that tells the life story of the Greek/Irish writer Patrick Lafcadio Hearn. The area is split into 11 gardens that reflect his journeys beginning in the Victorian garden of his childhood, passing through American, Greek and Japanese gardens and ending in a simple Zen space.
8 Lough Key Forest Park, County Roscommon
An island castle rises from the water in this fairytale setting which is now a fantastic forest and activity park. Waymarked trails enable you to explore its native woodlands, bog garden and forest passing through underground tunnels and along a tree canopy walk, while the activity centre offers a world of adrenalin-charged fun.