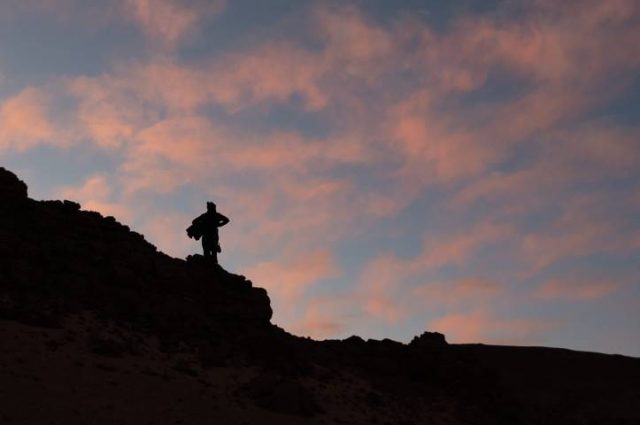 Morocco is a frequently visited tourist destination. It is well-known for its rich culture, exotic food, and bustling nightlife, as well as Mount Toubkal, which is one of the most popular mountain peaks in the world. Because of that, plenty of hikers and mountaineers visit the beautiful country of Morocco just to reach the mountain's summit.
Standing at 4,167 meters above sea level, Toubkal is not the most challenging peak to conquer. Nevertheless, before you decide to climb Mount Toubkal in Morocco, you should learn a few things about the country it is located in and the mountain itself.
In addition to checking how long it takes to reach the peak, you might want to learn more about the region's weather conditions and the available accommodation options. Here is a list of the crucial things that you need to know before climbing Mount Toubkal!
Mount Toubkal Is the Highest Mountain in Morocco
Mount Toubkal is the highest mountain in Morocco. It is located in the Atlas Mountains in North Africa. It is just a two hours long drive from Marrakech, which is one of the country's most popular tourist destinations. Many people visit it to test their hiking and mountain bike riding skills. If you pick one of the best mountain bikes under 300, you should have no problems completing a Toubkal mountain bike tour.
The highest summit of Mount Toubkal stands 4,167 meters above sea level, which makes it one of the highest peaks in North Africa. The mountain is part of the Toubkal National Park, which was established in 1942 to protect the surrounding landscape.
It Is a Family-Friendly Mountain
Mount Toubkal is the highest peak in the Atlas Mountains. Because of that, it is the most popular mountain peak on the Northern Africa climbing routes. However, it is not as hard to climb as one might think!
Toubkal is an accessible mountain that can be climbed by almost anyone, regardless of climbing experience. With an experienced guide by your side, you can reach the summit without prior experience in hiking! In fact, a number of families choose to climb it together, as it does not require rock climbing skills and offers stunning views.
The Best Time to Climb Toubkal Is in Spring and Autumn
The climate in Morocco is predominantly Mediterranean with hot, dry summers and mild, wet winters. Because of that, you should climb Mount Toubkal in spring and autumn, when the weather is pleasant, the roads are accessible, and the mountain is free of snow and ice.
If you want to climb Mount Toubkal in winter, it is recommended that you bundle up, as the temperatures can drop below freezing. On top of that, you should check the weather forecast before you start your ascent.
You Should Hire a Mountain Guide
If you already have a basic understanding of mountaineering and know how to handle different situations in the mountains, you could consider climbing Mount Toubkal by yourself. If you do not, you should get to the summit in the company of an experienced mountain guide.
It takes approximately two days to reach the summit from Imlil, which is located at an altitude of approximately 1,800 meters above sea level. The actual hike lasts from two to three days, depending on how fast you climb and whether or not you have a guide with you.
You Can Spend the Night Near the Base Camp
If you want to, you can stay the night near the base camp in Imlil. The region is filled with hotels and guest houses run by the local Berber people. The said accommodations are very cheap and offer top-quality service, which will help you properly prepare for your climb.
If You Want To See Everything, Go for a Trip
It is possible to skip everything in your itinerary and get straight to climbing Mount Toubkal. However, by doing that, you will miss out on plenty of beautiful and interesting things that are worth checking out in Morocco. Instead of going straight for the climb, book a trip with a travel agency that specializes in adventure tourism. It will allow you to see everything you should see when visiting Morocco for the first time!
You Have Two Routes to Choose From
Mount Toubkal is not that difficult to climb. You do not have to be an experienced mountain climber to reach its summit. Nevertheless, the two routes that you can take to reach it differ in difficulty. The routes are called the Northern Route and the Southern Route. The Northern Route is more challenging, while the Southern Route is a bit easier.
You Should Make Necessary Preparations
Climbing Mount Toubkal and reaching the summit is not as easy as it might seem. First, you will have to get into the country. To do that, you need a valid passport and a visa. Other than that, you will need to get your hands on proper clothing. The temperatures in Morocco can range from below freezing in January to insanely hot in August, so the clothes that you choose to take with you should match the current weather conditions in the country.
In addition to that, you should bring a sleeping bag and a tent. If you do not, you will have to sleep in a Berber tent, where you can expect to sleep on a carpeted pile of straw that is covered by a thin mattress.
In Conclusion
Mount Toubkal is a popular mountain to climb for mountaineers and hikers from around the world. Although it is not a technical or challenging climb, you should be aware of the things listed above before going on your trip.
It might seem obvious, but you should respect the local customs and traditions, as well as the local people. It is also important that you keep an eye out for sudden changes in weather conditions, as such changes are prevalent in the region.
In conclusion, if you decide to visit Mount Toubkal, you are guaranteed to enjoy its natural beauty and landmarks. Moreover, you will be able to enjoy the nightlife in Marrakech, which is one of the most charming cities in the world!