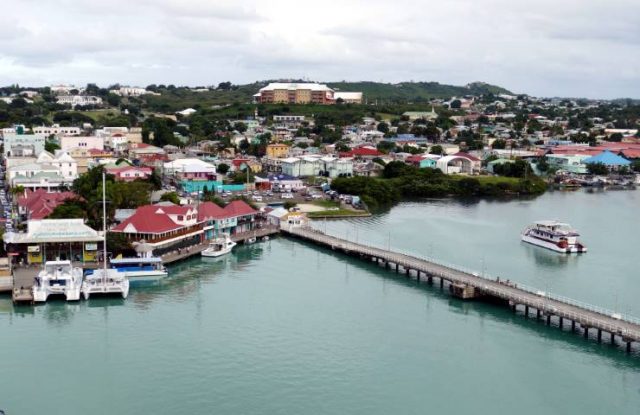 Shopping in Antigua and Barbuda is a can't-miss experience of its own: the heavenly twin-island destination is as much renowned for their quantity of beautiful white-sand beaches as for their artisan goods. Besides the large variety of shops selling clothing, jewellry, and traditional goods, you will also see local vendors selling unique handmade items. Whether an avid shopper or just looking to bring something back for friends and family, Antigua and Barbuda's diverse offerings of supreme souvenirs will not disappoint.  No idea where to start? No problem! We've curated a list of Antigua and Barbuda's cool products, running the gamut from jewellry and clothing to food. You can't go wrong buying any (or all!) the items on this list.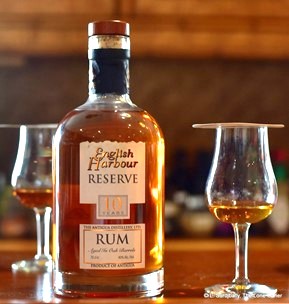 Antiguan Rum: Antigua and Barbuda boast their own world-renowned rums courtesy of The Antigua Distillery Limited located in St. John's. From Cavalier Antigua Gold and White Rums to English Harbour 5 and 10-year Reserve Rums to Kokocaribe Coconut Rum, the Antigua Distillery Limited has you covered. Some rums are available in Canada, but for the full spectrum, a visit to Antigua & Barbuda is a must. Of special note, try the English Harbour 1981 Vintage, which was distilled in 1981 to commemorate Antigua's independence. Aged for 25 years in whiskey and bourbon barrels before blending, this rum only has 600 bottles released annually. Truly liquid gold.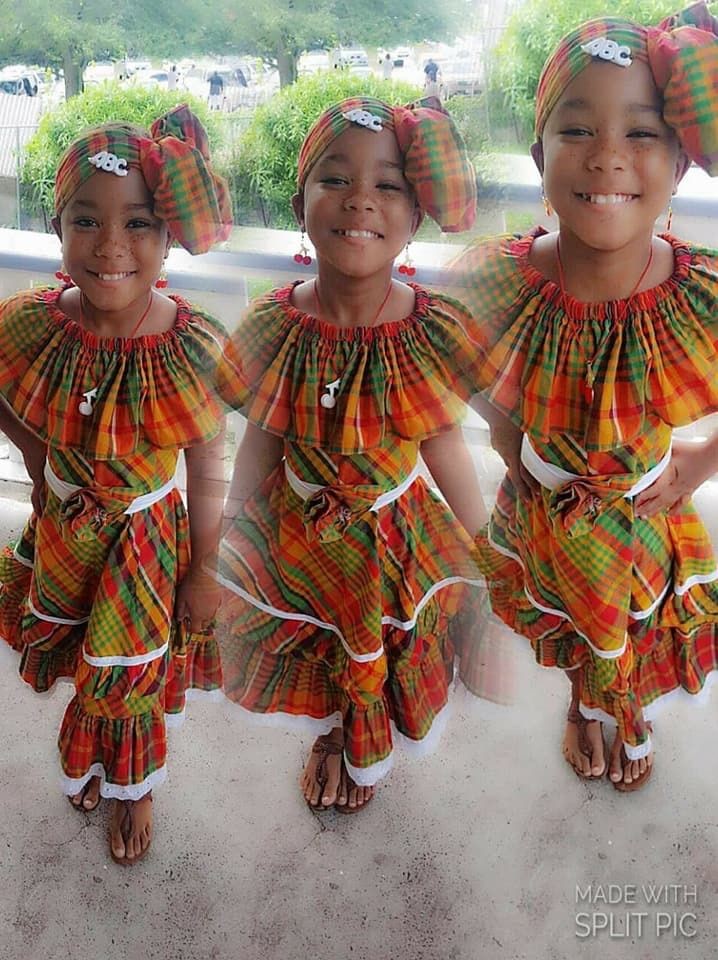 Textiles: Looking to bring the Caribbean back to your home? Madras is a fabric known for its plaid pattern and bright colours. During national celebrations, red, gold and green madras fabric is a main part of Antigua's national dress. Antiguan linens typically have bright and bold colours, which help create a festive atmosphere. Visit The Linen Shop Antigua to find colourful textiles along with hand-embroidered tablecloths, runners and more.  
Artists and their wares: A variety of artists make their homes here, from painters to photographers to potters and everything in between. The Rhythm of Blue Art Gallery is home to Nancy Nicholson's finest potteries made with local clay. From bowls of all sizes and shapes, plates, unique lamps, candle holders, and so much more, there will be something for you. Each item is a work of art in itself as well as a great gift idea or memorable souvenir. Some of the more well-known places to buy pottery will let you take a tour of the studio, so you can get a sense of how it is made. There are many art galleries throughout Antigua and Barbuda displaying different mediums and techniques.
Straw Work: Explore the markets in the west end of St. John's on a Saturday morning, or visit the Antigua Artisans Travelling Market. St. John's Public Market on the southern edge of the city has homemade straw items which are popular local buys with the most common straw items being woven tote bags, baskets and hats. Not only are these straw goods unique, but they are also eco-friendly as well, allowing you to look cool while looking out for the environment. 
Resort Wear Clothing: In Antigua, you can find all types of clothing, from casual resort wear to chic, designer high-fashion attire to add to your wardrobe. Wander through the many clothing boutiques of Heritage Quay and around downtown St. John's for fancy finery or souvenir t-shirts. And everything in between!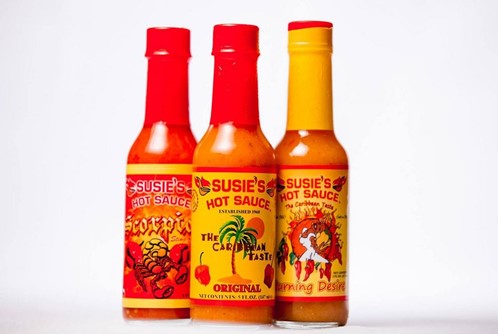 Susie's Spice: Susie's Original Sauce is an award-winning flavour that was created by Aunt Susie in her own kitchen. It quickly started to gain traction in Antigua and Barbuda and due to the increasing popularity, it has now spread around the world. Susie's Original Sauce is known for its delicious taste and flavour and is excellent with any food! After 40 years, Susie's Original Sauce is still known as "The Taste of the Caribbean".