Lakes are all over. Nothing beats the choice of going out to relax at the lake. Having some time on a lake with your friends can be the perfect time to bond.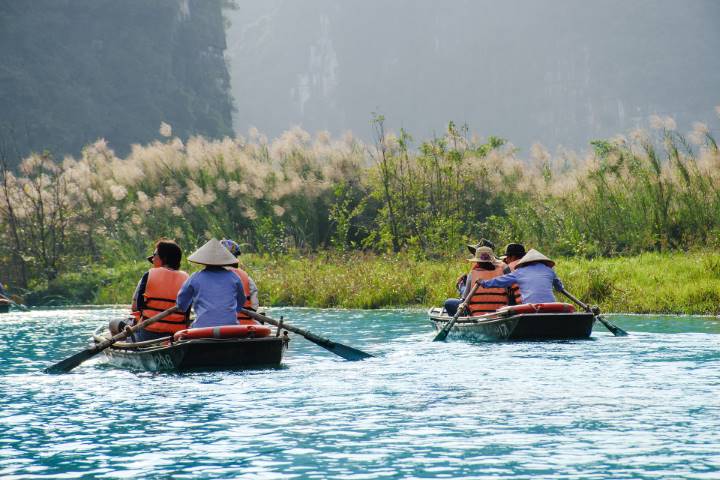 Lakes are far better than water parks and ocean beaches. Lakes are relaxed and less chaotic. Here, you get to enjoy the freedom to do anything you like. There are so many fun things to do in Lake Arrowhead and other lakes. Check it out for a few.
Swimming
Swimming is an entertaining activity. During a hot summer day, swimming is the best way to beat the heat. It is so cool and refreshing.
Always take precautions to stay safe while swimming. Look for posted warning signs about impending dangers. Freshwater lakes may be home to snakes and other dangerous creatures. It would be best if you found out before diving in.
Also, get your bearings right. Identify landmarks that may guide you while you are enjoying your swim. Don't assume other lake users will see you. Always watch out.
Boating
Boating is so much fun. If you own a boat, you can drag it to the lake and have fun with your friends. If you don't have your boat, you can consider renting.
During boating, you can choose to go fast or just float about as you enjoy the cool breeze. You can make boat riding more fun by adding games on board. Board games and singing competitions are among the most preferred.
Depending on your location, make sure you adhere to the laws and requirements for safe boating.
Jet Skiing
Jet skiing is one of the most exhilarating activities on the lake. From recreational to performance, you can make a good selection for your watercraft.
It is crucial to ensure safety while jet skiing. Whether you are a driver or a passenger on a jet ski, wear a fitting life vest. Also, don't be under the influence of drugs or alcohol when operating a jet ski.
Avoid over-speeding. Many accidents are caused by speeding. While jet skiing, be aware of other skiers and any other lake user. Observe a reasonable distance between you and the next jet skier.
Paddle Boarding
Paddleboarding is among the most popular water sports. Calm waters of the lake, especially in the morning and during the evening, make paddleboarding easier. Safety is essential. Make sure you all have appropriate gear for paddleboarding. You can select your SUP boards depending on the activities you'll engage in. You should also consider the size and the weight capacity.
There are no severe tides or currents on lakes. However, there is always a possibility of strong winds, especially in the afternoons. Therefore, you all must equip yourselves with whistles. Blowing whistles will help in case any of you need some help.
Kayaking
The feeling of floating on water with friends is incredible. Likewise, going kayaking with friends is a rewarding experience. But, like any other sport, you need good skills in kayaking before hitting the water.
Go for the right boat that best suits the water you will kayak on. Before hitting the water, it is essential to research the possible dangers of the water you are going in. Be aware of big boats and always avoid collisions.
A flip of one of your kayaks can put either of you in a life-threatening situation. According to the Centers for Disease Control and Prevention, about ten people die every day from unintentional drowning. Therefore, you all must learn rescue techniques before kayaking.
Fishing
While at the lake, all you need for fishing is a fishing rod and bait. You also need a fishing license unless it is a privately owned lake. Fishing is an excellent way for friends to spend time together and strengthen bonds.
Fishing will offer you a great learning experience. You will learn about different fish species and their various behaviors, from feeding habits to their adaptation to water.
Fishing gives you and your friends an incredible opportunity to connect with nature. You get some fresh air as you catch fish.
Take a Lunch or Dinner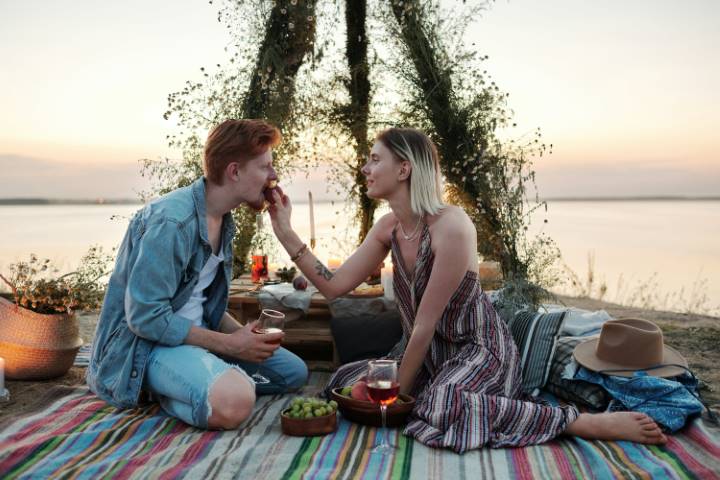 Finally, it is now time to have something for the stomach. Having a meal by the water is a thrilling experience. So enjoy that bottle of wine and dine with your friends as you take a cruise across the lake.
From enjoying water sports to admiring the beautiful sunset, there are so many ways you and your friends can have fun at the lake. But, remember, always take the necessary precautions and stay safe. Lake life is good. Have fun!