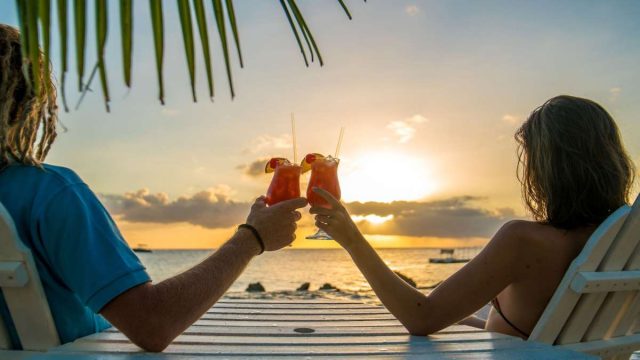 Barbados culture is filled with a rich mix of customs and traditions from their English, African, and West Indian ancestry. Boasting globally significant heritage sites and attractions, the colourful story of Barbados' past is brought to life through the historic sites, traditions, festivals, and cultural events.
Known for the wonderfully warm climate, the azure-blue seas, and the soft sandy beaches, Barbados is an oasis of lush natural beauty and fresh and flavourful Bajan delicacies.
Since its first rum distillation by Mount Gay in 1703, Barbados is considered the birthplace of rum. Through the years, Barbados has perfected this fine spirit, offering the best in the world.
What makes Barbados rum so exceptional is the quality of Bajan water, drawn upwards from coral caverns, delivering time-tested smoothness, which is a testament to Barbados' natural abundance. Whether you prefer it neat or mixed in a cocktail, the taste of rum has become synonymous with Barbados and transports you to paradise one sip at a time.
To enjoy this Caribbean treat, you don't have to wait until your next visit to Barbados to experience it – see Mount Gay Rum cocktail recipes here and the classic Rum Punch recipe from TotallyBarbados.com below.
RUM PUNCH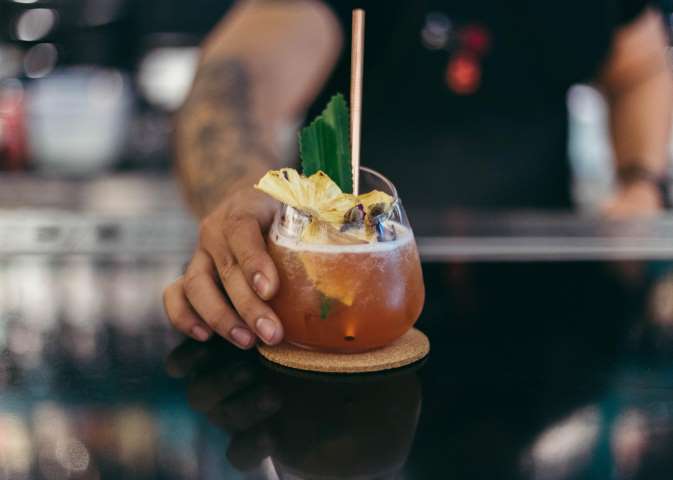 Ingredients:
One measure of lime juice, freshly squeezed
Two measures of sugar syrup
Three measures of dark Caribbean rum, the older, the better
Four measures of water
Dash of Angostura Bitters and freshly grated nutmeg
Instructions:
Place two measures of sugar in a saucepan with a little water and cook until the sugar has dissolved and add to the juice.
Add the rum and water.
Serve with plenty of ice, a dash of bitters and a grating of nutmeg.
THE CRANE HOTEL'S BAJAN FISH CAKES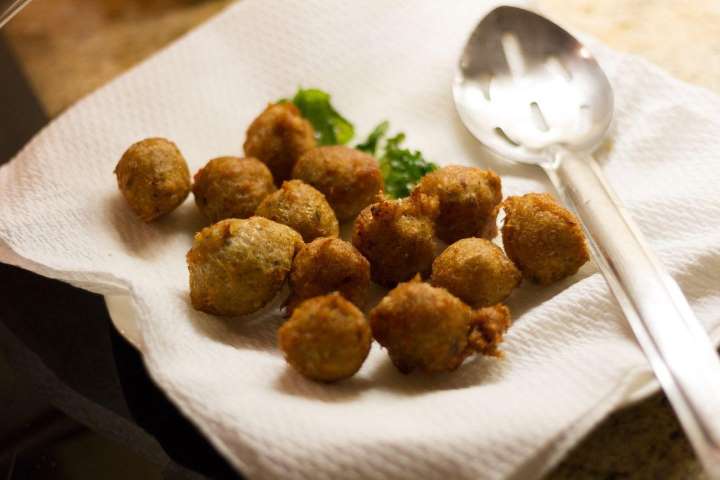 Ingredients:
1 Onion, diced
1 Cup flour
1 Tsp baking powder
1 Egg lightly beaten
1 Small hot pepper, finely diced
chopped parsley, thyme and marjoram
1 lb Boneless, skinless salt cod
1 Cup of water
Instructions:
To prepare the salted cod, boil in 6 cups of water for 4 minutes. Drain the water and boil a second time for 3 minutes. Or soak in water overnight. This step removes the excess salt from the fish.
Flake the fish with a fork or your fingers.
In a bowl, combine the flaked fish with the other ingredients. Stir until a thick batter forms. You can add more water or more flour to get the desired consistency.
Drop the batter by teaspoonful into oil over medium heat, being careful not to overcrowd the pan. You may need to turn the heat down to medium-low if the fish cakes are burning before being fully cooked.
Drain on paper towels and enjoy. Fish cakes are best served hot!
* Hot fish cakes are often served with Sauce Marie Rose, an English cocktail sauce, with a mayonnaise base and is commonly served with shrimp, a hint to the island's colonial past. This sauce is one of the classic sauces for fish cakes. Our take on Sauce Marie Rose is very easy to make!
For more information on Barbados, head to www.visitbarbados.org.