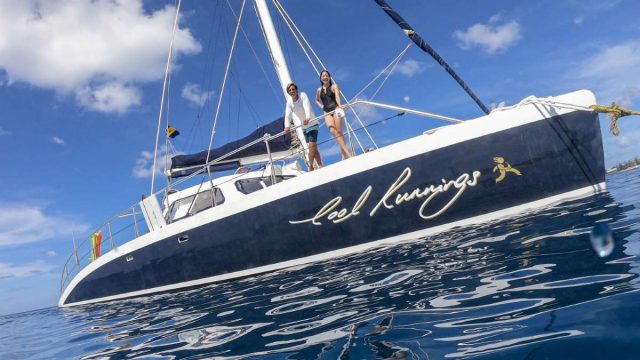 BARBADOS | www.visitbarbados.org
This Caribbean paradise offers plenty of virtual ways to celebrate loved ones with a Barbadian twist while you're home:
Bajan toast to Galentine's Day 2021: Virtually gather your gals and guys on February 13 for a Saturday night in to celebrate friendship and close relationships (no matter how physically far we might be). As the birthplace of rum, Barbados' Mount Gay distillery (founded in 1703) produces the oldest rum in the world, but also provides some new cocktails to mix things up! To warm up your Saturday, toast to one of Mount Gay winter cocktails – like this Canadian-esque treat, Merry Maple Sour!
Caribbean treat for your Valentine: The Gallery of Caribbean Art, located in St. Peter, is the only gallery of its kind committed to promoting the art of Caribbean artists from Barbados and beyond. Add this gallery to your must-visit list for your next trip to the island, and for now – treat your sweetheart to a one-of-kind piece of artwork for Valentine's Day, with hundreds of unique pieces to choose from on the online gallery, and reminisce of past trips or dream of trips to come!
Island-inspired at-home Family Day fun: Bring some cherished island fun home for Family Day by playing a game of cricket! As the national sport of Barbados, cricket is played at the Kensington Oval, in villages, on the beach, and on the streets – and for Family Day fun, you can try out a family match at home with all the tools needed here and an overview of the game here (or freestyle it – extra points for creativity)! Afterwards, wind-down with some online Barbados games to keep the Caribbean inspiration flowing.
The island of Barbados offers the most authentic Caribbean experience with its exceptionally rich culture and history rooted in remarkable landscapes. Rated as one of the world's sexiest beaches in 2008 by Concierge.com; Barbados' Crane Beach in St. Philip stands as a premier destination for travellers. Barbados is also the first Zagat-rated Caribbean island and is known as the culinary capital of the Caribbean. Barbados has hosted several world class events including: The annual Barbados Food & Rum Festival; the 2006 PGA World Golf Championships-Barbados World Cup, the ICC Cricket World Cup Finals in 2007, the Sentebale Charity Polo match with Prince Harry of Wales in 2010, and the ICC Twenty20 Cricket Finals for 2010, and the Rihanna LOUD concert in 2012. Accommodations range from picturesque plantation houses and villas, to quaint bed and breakfasts and award-winning, five-star resorts. Grantley Adams International Airport offers even more non-stop and direct service from a growing number of U.S. cities, making Barbados the true gateway to the Eastern Caribbean. Barbados was voted eighth in the World by Trip Advisor's "2008 Travelers' Choice Destination Awards" in its Top 100 Destinations category. For more information on travel to Barbados, visit www.visitbarbados.org, follow on Facebook at http://www.facebook.com/VisitBarbados, via Twitter @Barbados.