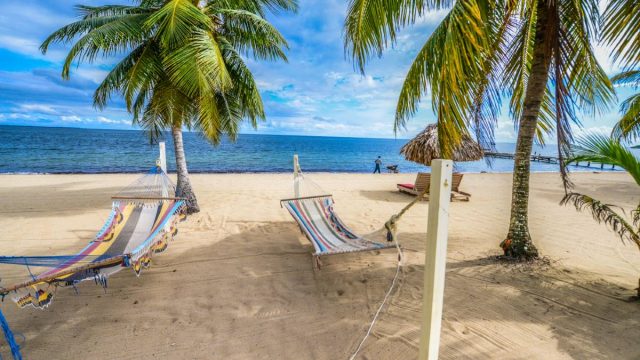 BELIZE | www.travelbelize.org
With such rich cultural and wildlife diversity within Belize, there are many ways to celebrate the month of relationships with family and friends courtesy of Belize, from delicious local-favourite recipes to blissful beach sounds to complete a cozy nap:
Galentine's Day Zoom feast: Grab your gal's and/or your guys, choose one of Belize's classic dishes, and virtually come together over a tasty cultural meal! Fry jacks, relleno, hudut or rice and beans recipes are available here – choose one and share with your friends for a virtual toast to friendship, delicious meals, and travel dreams!
Valentine's Day nap: Carve out 20 minutes of your day to cozy up with your special someone with Belize's Virtual Nap. Find your favourite spot to cozy up, turn your sound on, pretend you're in a beach hammock, and drift away to the sounds and visuals of paradise for a blissful mental escape.
Family Day virtual trip to the zoo: Sign up for a "Belize Zoo Live" session on Family Day to experience the Best Little Zoo in the World right from your living room! The sessions are interactive and give your family the chance to get up close and personal with some of Belize's most renown creatures, like tamanduas, tapirs, and maybe even a jaguar! Get a sneak peak of the Belize Zoo Live sessions, here.