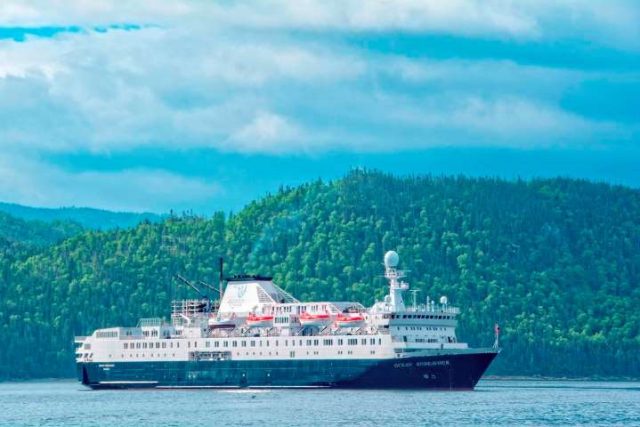 Adventure Canada is pleased to announce its partnership with Ocean Wise Seafood, a leading conservation program that champions sustainable seafood recommendations, for Taste of Place, an immersive culinary program launching on Newfoundland Circumnavigation, Oct. 2-12, 2019.
Named a Canadian Signature Experience by Destination Canada, Adventure Canada's Newfoundland Circumnavigation expedition showcases the striking landscape and varied wildlife on Newfoundland, now with a  focus on the region's rich food culture and deep connection to land and sea through Taste of Place. With menus that feature Ocean Wise recommended seafood items, guests will enjoy delicious sustainable seafood dishes while onboard presentations and onshore events will educate travellers on best practices for purchasing sustainable seafood back home, ensuring everyone does their part in conserving our oceans.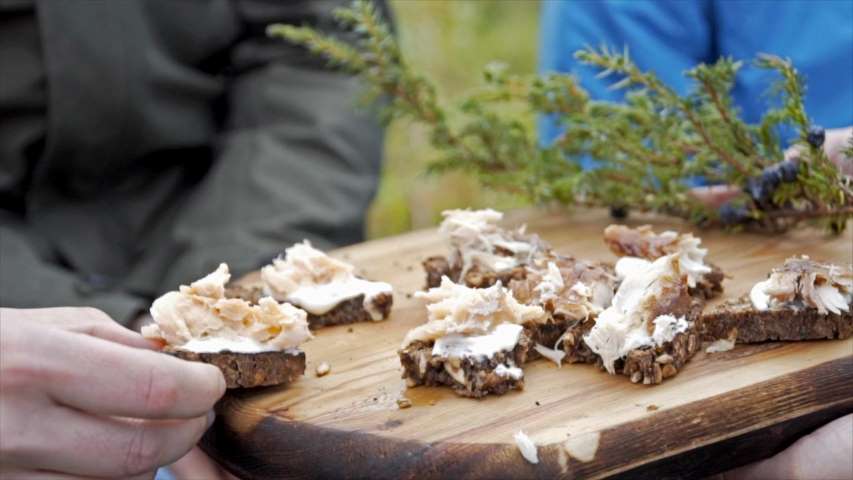 "With Taste of Place, our goal is to integrate sustainable procurement, preparation and disposal of food supplies in Adventure Canada's operations at sea and on land. This model directly supports local economies and regenerative growers and fishers while enhancing our guests experience," says Cedar Swan, Adventure Canada's CEO. "Partnering with Ocean Wise Seafood brings this ethos to life, offering recommended sustainable seafood and an education from those who know best."
The Ocean Wise Conservation Association (OWCA) has been addressing conservation issues facing our modern world for decades, through national shoreline cleanup initiatives, innovative education techniques, carrying out bold solutions for minimizing plastic use and advancing many other marine research areas. The Ocean Wise Seafood Program, part of OWCA, stands as a leader in the sustainable culinary space, working with restaurant, retail and supplier partners as well as consumers, in order to help them make the sustainable seafood purchasing decisions that can ensure healthy lakes, rivers and oceans for generations to come.
"Adventure Canada provides a powerful opportunity to highlight the talented chefs and food leaders who have been shaking up the culinary industry with their locally-sourced menus and forward-thinking methods." says Sophika Kostyniuk, Manager of the Ocean Wise Seafood Program. "The Ocean Wise Seafood Program is proud to partner with such a progressive company; one that prioritizes ocean conservation and is working to ensure that we have abundant fish stocks for generations to come."​

For information about Adventure Canada's 2019 Newfoundland Circumnavigation expedition, visit adventurecanada.com