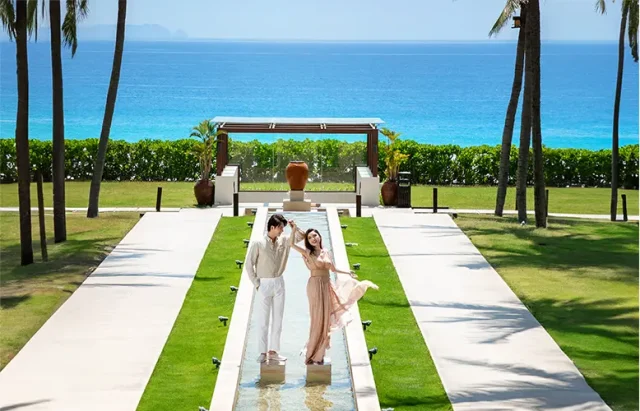 Wellness-inspired hotel brand Fusion is celebrating the upcoming "Wedding Season" in Vietnam by throwing a bouquet of innovative proposals at prospective brides and grooms.
With the desire for destination weddings at an all-time high, three of Fusion's finest resorts have refined their promotions to help couples make their Big Day the best day ever.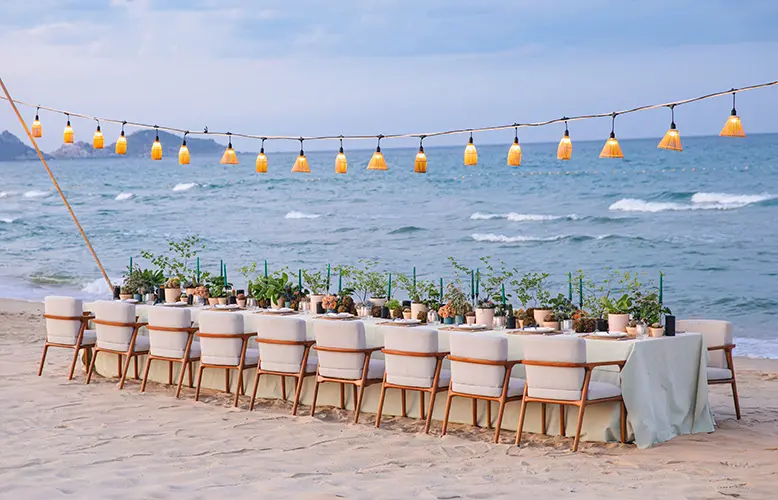 Natural Selection – Alba Wellness Valley by Fusion
This scenic resort lies a 30-km drive from Vietnam's imperial capital of Hue in central Vietnam. The property exudes natural beauty, and is surrounded by verdant mountains and rejuvenating hot springs. But Alba Wellness Valley by Fusion is more than just a location for a relaxing getaway. Couples who are drawn to serene settings will be happy to know that the resort's latest wedding package covers all the essentials for a wonder-filled celebration.
The ceremony garden can be created in a delightful forest setting. A dedicated photographer will capture the joyous moments during the ceremony and reception, with the day including a champagne fountain, live music, a master of ceremony, banquet and wedding cake, as well as a room for bridal makeup and a complimentary nuptials night with late checkout.
Alba Wellness Valley by Fusion is ideal for smaller celebrations with a guest list of up to 100 persons. Accommodations at the resort range from deluxe rooms to private bungalows. Highlights of Alba Wellness Valley include its unique Japanese onsen spa as well as activities such as sunrise yoga and meditation, and of course the natural hot springs.
'Test Drive' Wedding Offer at Fusion Resort Cam Ranh
Prospective couples now have the option of sampling first-hand the resort's offerings with a one-night stay — a "test drive" — before deciding if this venue is ideal for their dream wedding.
Fiancees will meet the hotel's wedding planning team, including the executive chef, and sample food in a tasting session from a special wedding menu.
Located just an 8-minute drive from Cam Ranh Airport, and perched atop a 28-meter-high sand dune overlooking the ocean, Fusion Resort Cam Ranh offers an idyllic beachfront wedding setting, with wedding day options including Vietnamese music and performances, spa treatments and a sparkling wine breakfast served in-villa.
Pool Villa Bliss at Maia Resort Quy Nhon
Fusion's first culinary-led resort has manicured gardens, pristine beaches and the striking beauty of Phuong Mai Bay, coming together to create an idyllic backdrop for any dream wedding celebration.
Maia Resort Quy Nhon offers contemporary and luxurious private pool villas, either with garden or beachside settings. The resort's centerpiece restaurant Vi, concept restaurant Ad Hoc, and multifunction room Jade that can each accommodate up to 120 guests indoors.
The resort's team of experts will assist with date reservation, event planning, food and beverage recommendations, as well as all other details and ideas for wedding arrangements to ensure a flawlessly executed big day to say "I do".