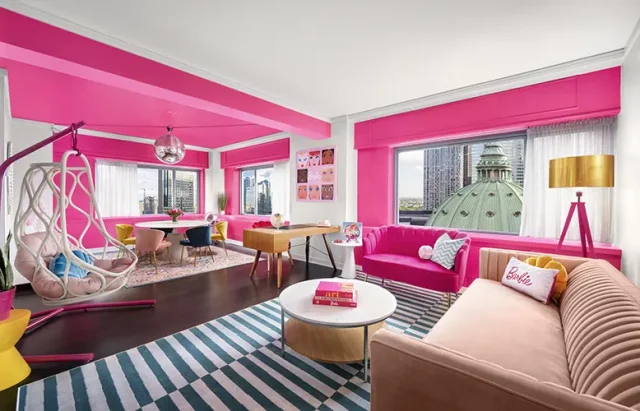 If we all learned one thing this summer, it's that the Barbie buzz is real and the power of pink is here to stay. So much is true at Fairmont The Queen Elizabeth who recently debuted a variety of pink popping Barbie™ Dream Experiences including Canada's first, official Barbie Dream Suite available to book through September 2024.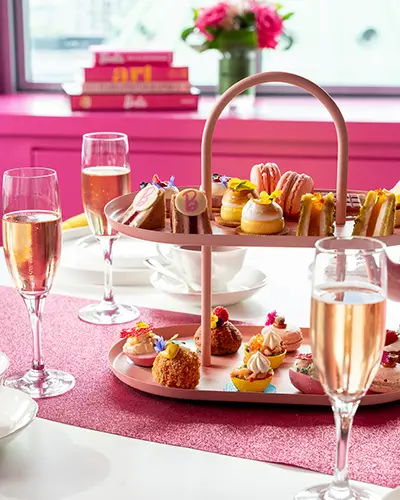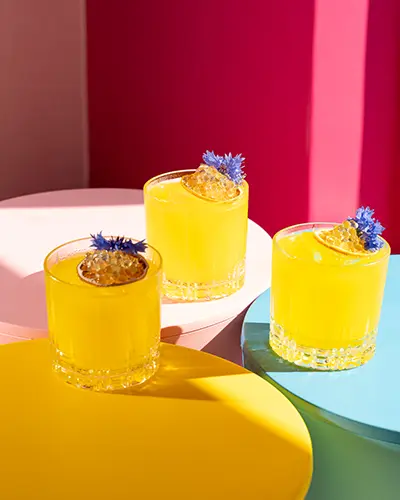 In partnership with Mattel, Barbie fans and friends alike are invited to eat, drink and sleep pink with immersive experiences that are sure to surprise and delight. Highlights + fun facts include:
Barbie Dream Suite – every inch is designed to immerse you into Barbie's world. Located on the hotel's 17th floor, guests are welcomed via the distinctive Barbie Dreamhouse™ Pink hued doors that open to an imaginative and chic retreat. Featuring two spacious bedrooms, a kitchen, two bathrooms and more – guests can enjoy the playful design touches including original Barbie artwork; custom-designed pink glassware; a record player with Barbie movie vinyl; a playful swing set in the living room; Barbie-themed coffee table books; original Barbie vintage dolls; a decorative disco ball + light switch; plus so much more. Suite guests can also book enchanting package experiences from PJ parties to Dream Tea Parties and even vacations with your furry friend.
Stop by the grab-and-go dessert bar Barbie Sweets Shoppe that features Barbie-themed baked goods, including desserts made with the highly sought-after Ruby Chocolate and Strawberry artisanal ice cream.
On Saturday afternoons enjoy Barbie Afternoon Tea featuring a delectable array of sandwiches, scones, pastries and desserts at Roselys.
Sip on Barbie inspired cocktails (or mocktails) at Nacarat every day the bar is open; fun cocktails include the Montreal Sunset (white rum, Kalamansi, lemon, pineapple orgeat, bergamot liqueur, and Yuzu Caviar); Pink Dreams (vodka, raspberry syrup, coconut, egg whites).
Shop official Barbie merchandise at the Barbie Boutique at Marché Artisans. Grab some hot pink shades, pink bathrobes and more Barbie-themed goods including dolls, playsets, planes, cars and even the Barbie Dreamhouse.