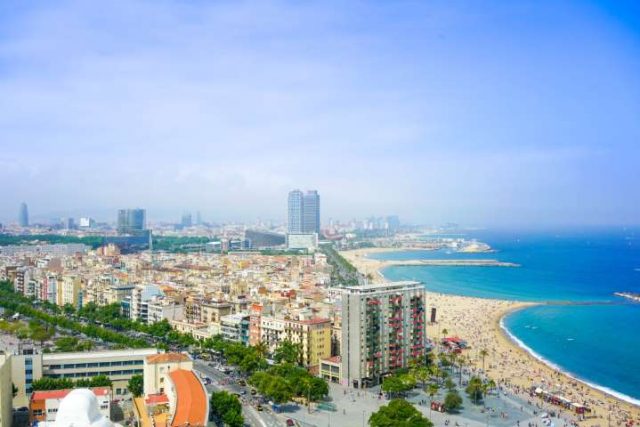 The leisure options in Barcelona are many and varied, where you will find plans for all tastes and ages. In today's article I'm going to talk to you about a type of leisure focused on all culture lovers, more specifically for those who like art in its different versions.
As you may have already seen today we are going to talk about the art galleries of Barcelona. A must-see for all those who want to acquire a work of art or simply want to visit works of art that can not be seen in the museums of Barcelona.
Art galleries in Barcelona
Barcelona hosts a large number of Art Galleries for that reason from Destinacionbarcelona.com I'm going to show you some of them. Today I have selected 5 art galleries where you can enjoy art in all its splendor.
The first art gallery in Barcelona that we are going to talk about is that of Artur Ramon Art. It is one of the galleries with the most history in the city and it is mainly specialized in sketches and drawings. Its activity began back in 1911 and little by little it expanded its business until 2017. Year in which they close the doors to open the new premises of more than 600 square meters located in Bailen Street. Coinciding with the new opening, also changes the business model, Artur Ramon Art goes from being an art gallery as we know to become an Art Management Center.
Art Petritxol
Located in the heart of the Eixample district, more specifically in Calle de Consell de Cent 315, we also find one of the most renowned art galleries in Barcelona, this is none other than Art Petritxol. This gallery is characterized by the works of artists of the historical avant-garde of the late nineteenth and early twentieth century.
Toni Tapies Gallery
The Toni Tàpies Gallery is the perfect place to enjoy the work of the famous Catalan painter and sculptor. It was founded in 1994 and its main function is to make Tàpies' work known through different exhibitions. Like Art Petritxol it is located in Consell de Cent street, but at number 282.
In the gallery you can admire works by other renowned painters such as Jeff Brouws, Susy Gómez, Edward Burtynsky, Michel de Broin or Antonio Ortega.
Joan Gaspar Gallery
The origins of the Sala Gaspar date back to 1909, years of great splendour in which great works by artists such as Picasso, Tàpies, Joan Miró and Antoni Clavé, among others, were presented.
The new Joan Gaspar gallery was founded in 1992 and is located in the centre of Barcelona, specifically in the Plaza del Dr. Letamendi. Currently its exhibitions are nourished both by young artists and by its collection of renowned artists mentioned above.
ProjecteSD
The last gallery we are going to talk about today can be found in Pasaje Mercader number 8, in the heart of the Eixample district of Barcelona. ProjecteSD is an art gallery that was born in 2003 and is characterized by being a gallery different from all others. In ProjecteSD you will be able to enjoy the modern art coming from both emerging and consolidated artists.