Time for a pop-quiz! From abandoned prisons, former millionaire mansions, ex-movie sets and more, it seems just about anything can be turned into a hotel. Of course, with every transformed property comes a fascinating history sure to make you wonder how it could have ever been anything else. We've put together a list of some of the most unexpected ones, but there's a catch. One of these places isn't actually a hotel. Can you guess which one?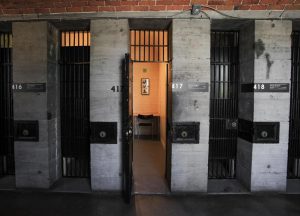 Once a functioning prison, the former Ottawa Jail is known for its paranormal activity and even made it onto Lonely Planet's list of the world's spookiest buildings back in 2011. This historic building wasn't just any old prison. From 1862 to 1972 it was a maximum-security institution that housed the country's most notorious criminals. You can now visit the jail for a spooky history tour or stop by for a drink in the aptly named bar in the jail courtyard, Mugshots.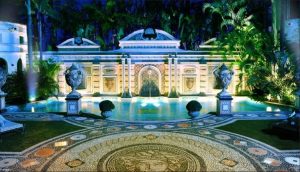 This ultra-luxurious mansion was already a Miami landmark when it became home to fashion design legend, Gianni Versace and it would later be known as the site of the designer's mysterious murder. Step inside the Villa Casa Casuarina for a peak into this style icons lavish lifestyle.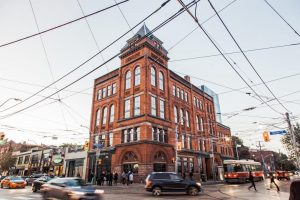 If you're a Torontonian, chances are you know the story of Jilly's Strip Club. This strip club was housed for three decades in a Romanesque Revival building on Queen Street in Toronto. Legend has it that at the height of its glory days, the dancing acts at Jilly's at one point even included a live tiger. Throughout the years, Jilly's became more and more broken down but thanks to a change in ownership, the building has been restored to its former glory.
The House from 'Field of Dreams'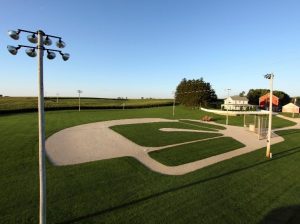 That's right, 'Field of Dreams' wasn't filmed on a movie set in tinsel town. This famous house is real and was once known as the century-old Lansing family farm but since being featured in this 1980s classic, has become one of Iowa's top tourist attractions. Today, people from all over the world come to see where the Kinsella family's story unfolded. So it's true what they say. If you build it, they will come.
A Man-Made Cave in the New Mexico Desert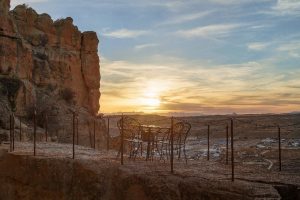 This man-made cave was originally created as a home-office for its geologist owner. It's no wonder why this scientist chose this specific spot to build his dream workspace. From the cave are unparalleled views of the beautiful southwest sunsets over the La Plata River valley and the four states of Arizona, New Mexico, Utah and Colorado that make up America's Four Corners.
If you haven't guessed it already, these are all places you can now spend the night in.
If you're interested in staying at any of these fascinating properties, they can all be found on Booking.com, the global leader in connecting travellers with the widest choice of incredible places to stay. For more quirky accommodation, check the 'Book the U.S.' list which features some of the most unique properties across America.