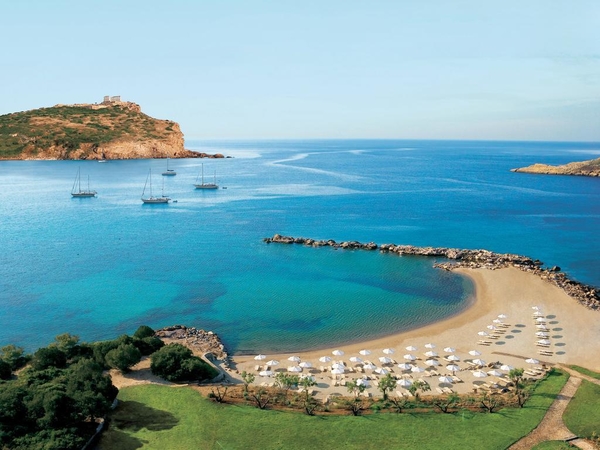 Cape Sounio Grecotel Exclusive Resort, recognised as one of the leading resorts in mainland Greece, has announced they're extending their 2017 season from October to 20 December.
The announcement comes after a leap in summer arrivals saw the resort's booking surge.
"Due to high demand, we are thrilled to extend our season and offer unforgettable luxury experiences to our guests through autumn," said Ioannis Tsichlis, Director of Marketing at Grecotel. "From magnificent views and lush surroundings to first-class services and facilities, Cape Sounio welcomes couples and families to a lavish holiday retreat."
About Cape Sounio Grecotel Exclusive Resort
Inspired by the nearby Temple of Poseidon, Cape Sounio echoes ancient Greek architecture. Colourful gardens of bougainvillea and jasmine flank arcaded buildings and hilly grounds. 150 terracotta-shaded bungalows and luxury villas sit amongst stone-paved paths and olive trees. A seawater pool and decorative fountains complete the feeling of tropical splendour.
The five-star resort boasts secluded beaches and gourmet dining in elegant settings. Mouthwatering options range from a Mediterranean à la carte restaurant to Greek, Asian and seafood eateries.
Active guests will be happy to find a fitness centre, tennis court, football pitch and beach volleyball.
When it comes to families, Cape Sounio invites parents to relax while the kids enjoy themed games, arts and crafts, and fun activities at Grecoland Club. Children aged 3–12 eat for free at the Tasty Corner.
With its convenient location — only 45 minutes from Athens International Airport and an hour from Athens — Cape Sounio makes it easy to sightsee, shop and explore the Athenian Riviera.
For more information or to book a room, please go to www.capesounio.com