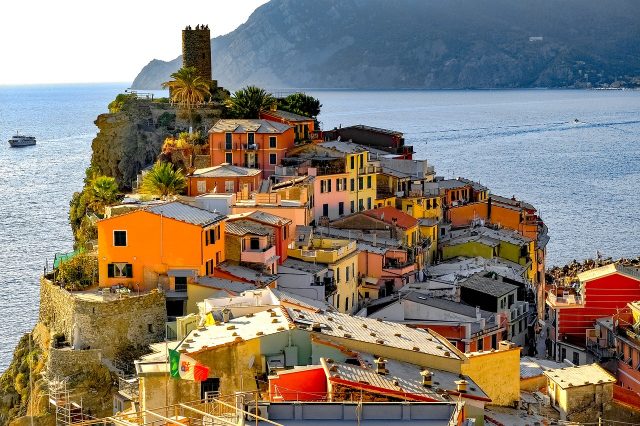 Italy have declared 2018 as the year of Italian food, with events taking place up and down the country to celebrate Italy's culture of food and wine.
To celebrate the year of Italian Food, leading Italian holiday specialist, Citalia, has teamed up with various expert food bloggers based in Italy to provide customers and Italy enthusiasts with tips on where to uncover some of the top, and most authentic, food and drink experiences when travelling in Italy.
The Secret Eats guide shines a spotlight on nine delicious foodie hotspots hidden throughout some of the most picturesque areas of Italy: from farm to fork cooking down the long, cobbled streets in Salento, to an exquisite cheese shop in the very heart of Rome.
Furthermore, Italian chef and Citalia brand ambassador, Gennaro Contaldo, has also recommended seven of his favourite culinary hotspots located in his home country, found in beautiful food-centric locations such as Cilento and Tuscany.
The hand-picked list of nine restaurants and producers included within the guide have been recommended based on first-hand experience from renowned Italian food bloggers, as well as Citalia's Italy Experts, who all have extensive knowledge of the country.
Citalia's top Secret Eats are:
Pizzeria da Remo, Rome
Cantina Follie, Tremezzo, Lake Como
Le Stanzie, Salento, Puglia
Da Celeste, Pellestrina, Venice
Michel'angelo, Capri, Amalfi Coast
Gelateria Mirkoz, Sirmione, Lake Garda
Lido Onda Azzurra, Scilla, Calabria
Bianco Latte, Milan
Gianni e Paola Formaggi al Cisternino, Rome
The Secret Eats guide also helpfully pinpoints on a map exactly where each food and drink experience can be found, so that Citalia customers and travellers to Italy can easily incorporate them into their dream Italian trip.
With over 85 years of Italian heritage, Citalia and its knowledgeable team of passionate Italy Experts can tailor make any holiday to Italy, incorporating one or more of the destinations included in the guide.
For those looking to add further foodie experiences into their trip, Citalia has a wide range of pre-bookable excursions and activities available in various locations, from cooking lessons to wine tasting.