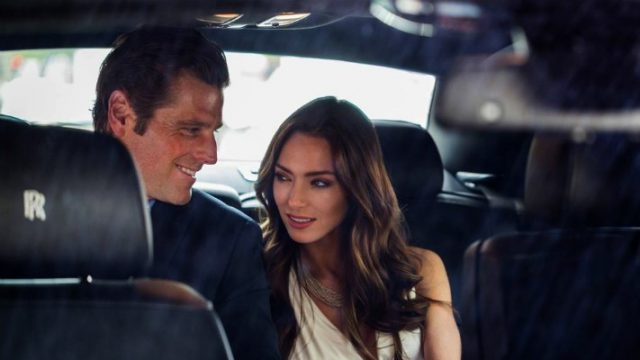 The world's biggest stars in film, TV and music will be in Los Angeles during awards season. L.A. hotels are rolling out the red carpet for these famous visitors, and they're ready to make you feel like a VIP too. Read on for our guide to L.A. that will let you experience the city like a celebrity.
THE RITZ-CARLTON, LOS ANGELES
Award Show Spa Specials
Available January through March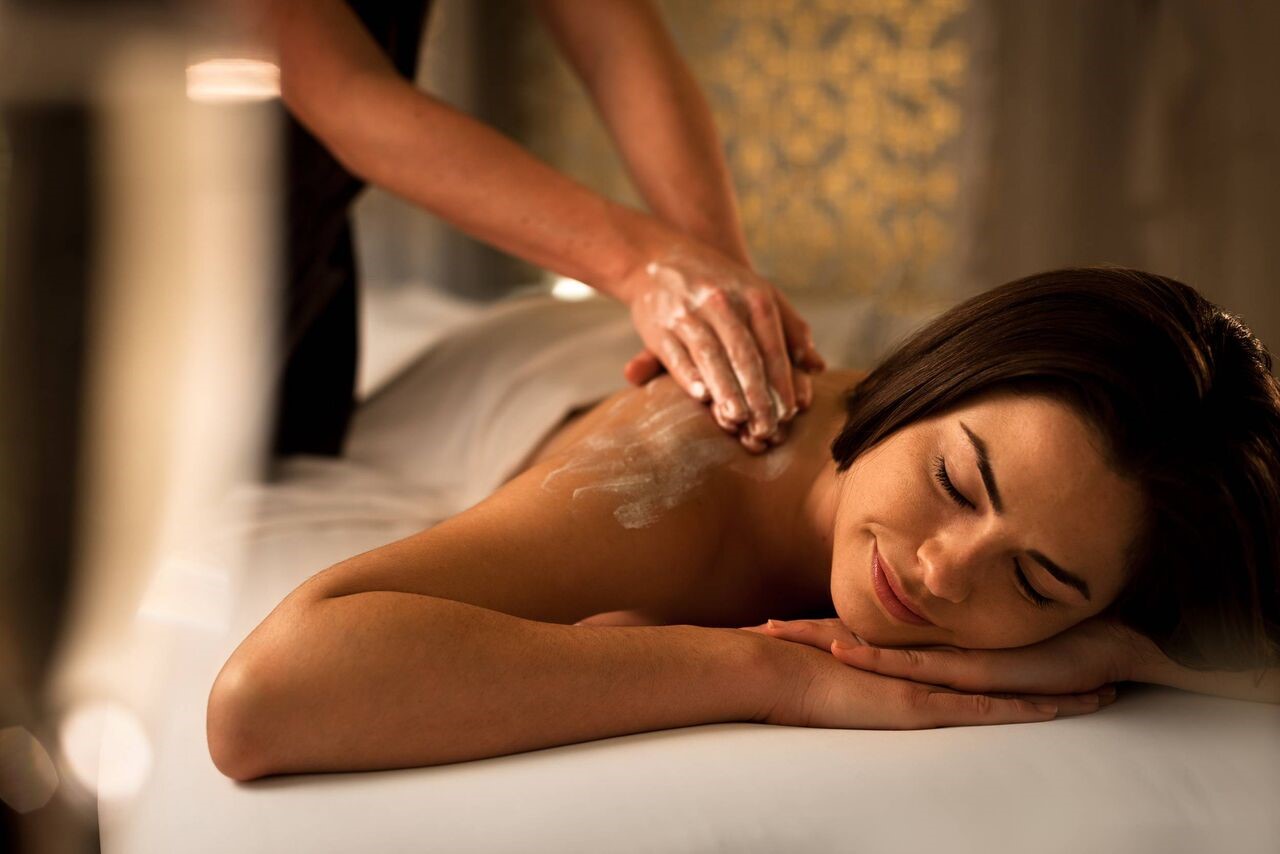 This January, The Ritz-Carlton Spa, Los Angeles debuts over-the-top treatments throughout awards season, where every guest will have the chance to experience A-list luxury and become red carpet ready.  Beloved beauty rituals are elevated with celebratory champagne, gold dust shimmering, and DIY shimmer scrubs. The spa offers three signature experiences for a stunning award show glow:
The Hollywood Glamour Manicure & Pedicure features a rejuvenating scrub and paraffin mask, cuticle conditioning, and polish inspired from iconic red carpet moments ($150/100 min)
The Red Carpet Ready Experience offers a "Champagne and Shimmer" body treatment, followed by the "Red Carpet Radiance" facial, and the "Hollywood Glamour Manicure & Pedicure". ($980; 5 hours)
Last, the Elegant Entourage Group package includes a bottle of Prosecco and complimentary valet parking, the spa experience begins with a 50 minute treatment of choice, followed by a la carte options such as a DIY Shimmer Scrub Aromatherapy Bar, the "Glam Squad" treatment with a full makeover and blowout, the "Hollywood Glamour Manicure & Pedicure", and curated sweets. (Beginning at $165 per person)
Guests can make a reservation with the spa by calling (213) 763-4400
THE GARLAND – A List Package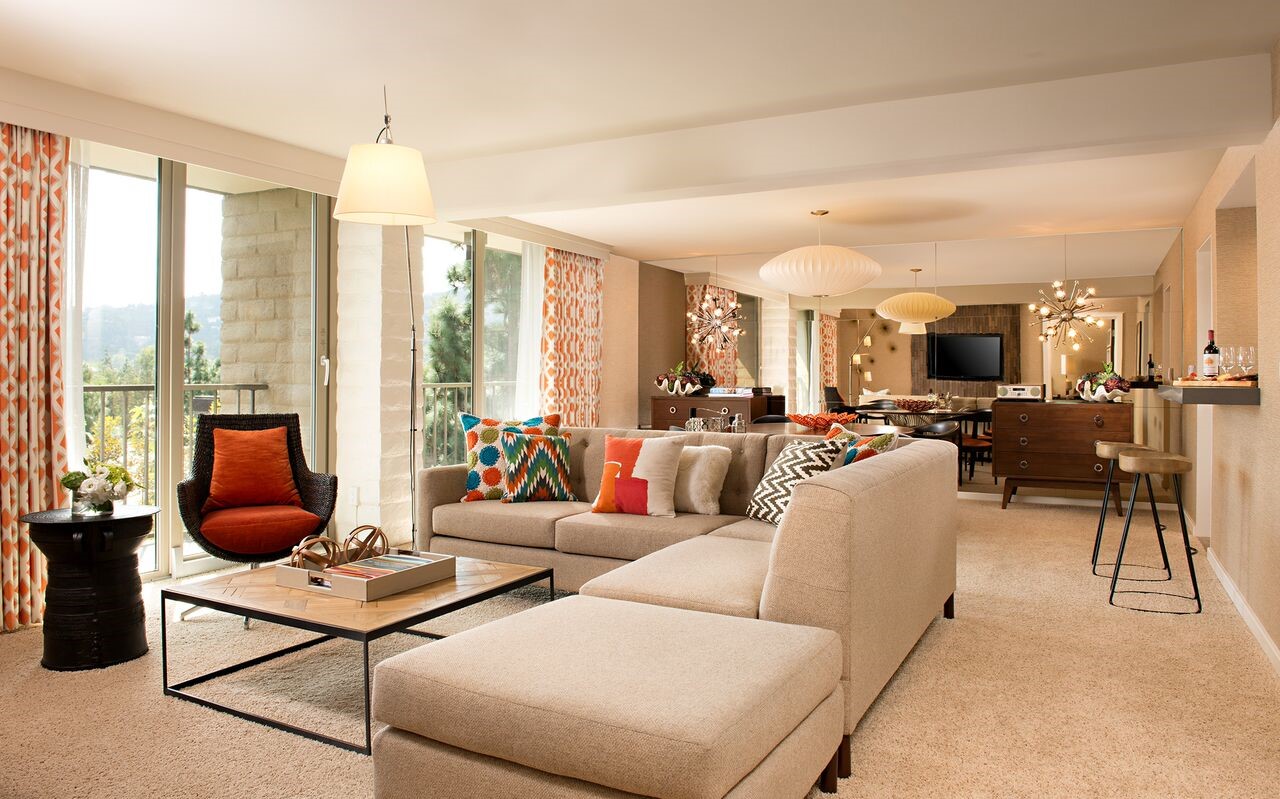 The Garland is rolling out its signature orange carpet this year! Perfect for those who want to host their own awards viewing party with friends or just feel like a celebrity, the A-list package is available to book starting from the Screen Actors Guild (SAG) Awards on January 21, 2018 to the Academy Awards on March 4, 2018. The all-access package includes a two-night stay in the 1,000 square feet Southern California bohemian retro chic penthouse overlooking the Hollywood hills – The James Suite. Among other celebrity style treatments, A-List guests will receive a stay that includes:
Two-night stay in The James Suite
James Bond Bar in the James Suite included
Private movie screening in Beverly Garland Theatre for up to 50 guests
Dinner for two at The Front Yard
$200 credit to The Store, The Garland's curated gift shop offering unique, locally-sourced handcrafted items
Breakfast in bed for two
Transportation to and from the airport or your home if a L.A. local (30 miles radius from the hotel)
In-room couples massage
Garland robes with welcome Garland swag bag
Late checkout
The package is available to book from January 21 – March 4, 2018. The A-List package starts at $9,999 for 2 nights and is inclusive of two guests. To book the package, please call 818.980.8000.
SLS HOTEL BEVERLY HILLS
Sparkle Like Starlets Oscars Viewing Party + Red Carpet Ready package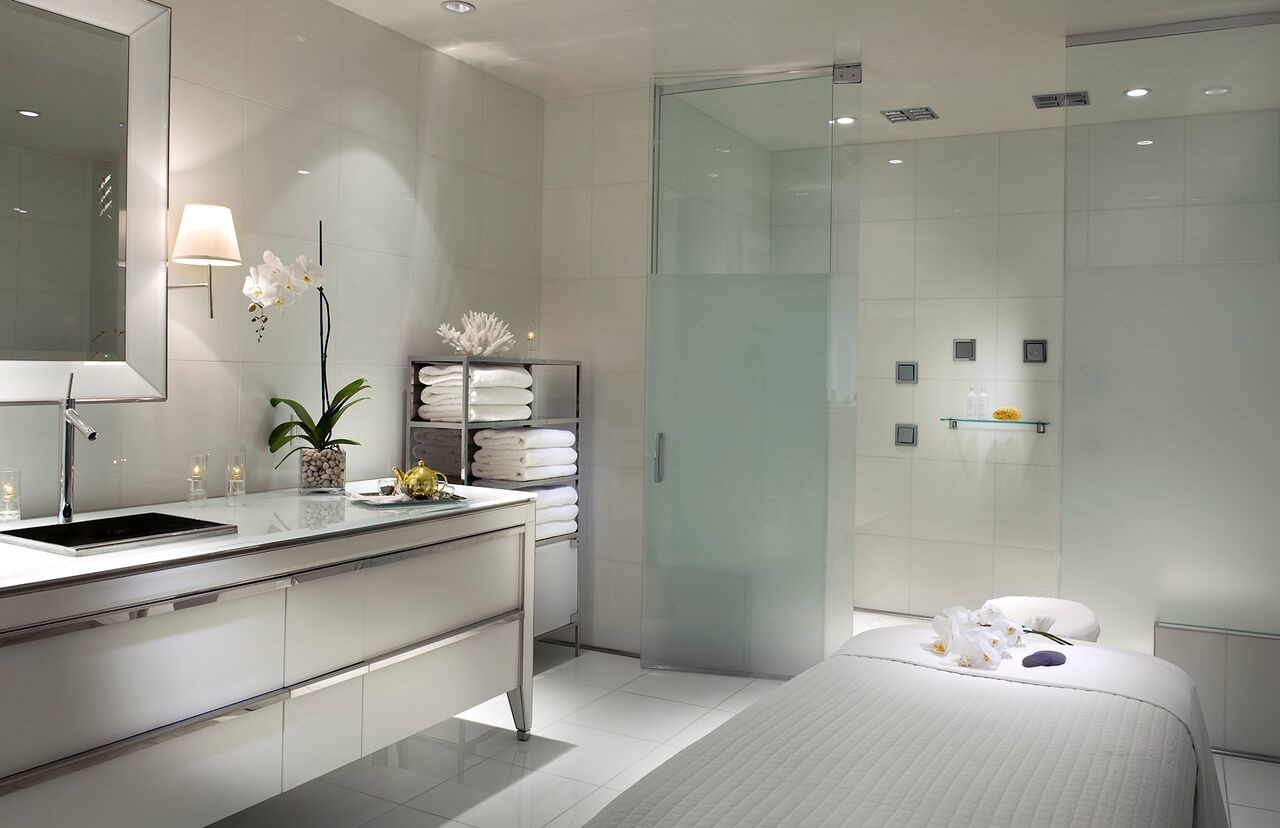 Get ready for your special event with the help of the Ciel beauty team and some champagne with Ciel Spa's Red Carpet Ready Package! Indulge in a fresh Ciel Manicure, followed by a Ciel Signature Blowout and scalp treatment, and finish off with a makeup application that will emphasize your natural beauty. Available for bookings 7 days per week, 9am-9pm for $420.
You can also join us for a quintessential Oscars Viewing Party at Tres by Jose Andres at SLS Hotel Beverly Hills on Sunday, March 4 from 5:30-10 p.m. The party is complete with a red carpet arrival, welcome glass of Cava, specialty bites by Jose Andre and Oscars-inspired cocktails, as well as games and a grand raffle. Our photographers will be on hand to capture your dazzling arrival, so come dressed to impress! ($45 for the Viewing Party)
W LOS ANGELES – WEST BEVERLY HILLS
Exclusive Award Season Package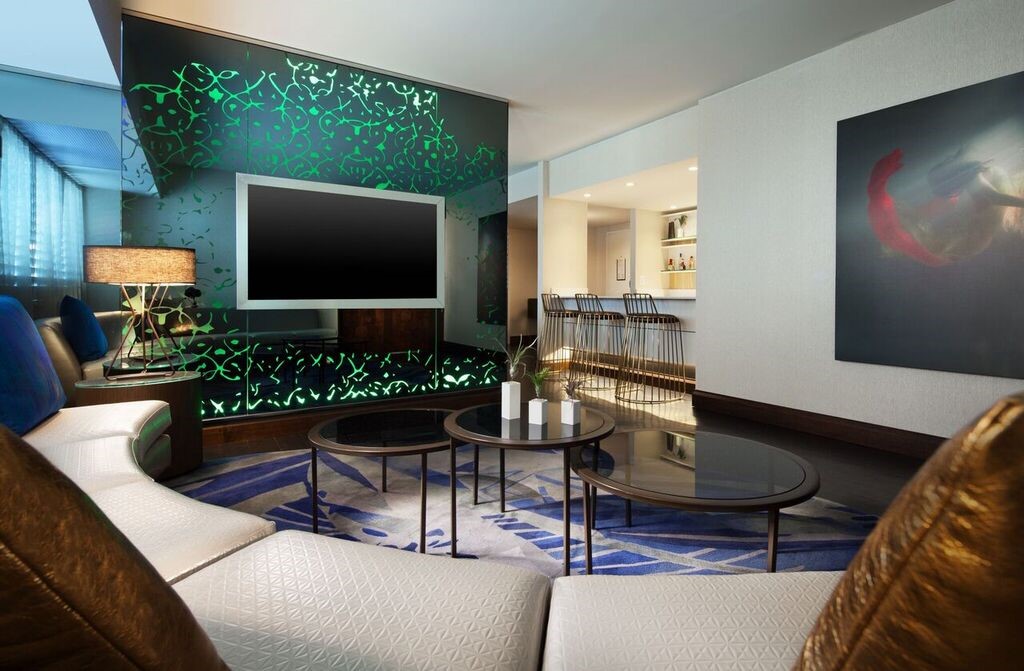 Get the ultimate celebrity-style red carpet treatment this award season by checking in at W Los Angeles- West Beverly Hills where guests can host their very own viewing party with 20 of their friends in the exclusive 1,350-square-feet E-WOW Suite, which includes its own private gold-cushioned screening room. Watch the award shows like a true VIP during your stay with the following package which includes:
Accommodations in EWOW Suite (sleeps up to 4 guests)
Veuve Clicquot champagne-stocked refrigerate
In-room blowouts by beGlammed for up to 20 people
Cocktail party at STK for up to 20 people
Private in-room bartender for duration of the award show
Late night in-room munchie delivery from STK (burgers, fries, etc.)
Instagram photographer for 4 hours
The Award Season package starts at $13,500/night. Package is based on availability and can be booked by calling (310) 208-8765.
HOLLYWOOD HOTEL
Route 66 Bar + Lounge with Red Carpet Viewing Party for Academy Awards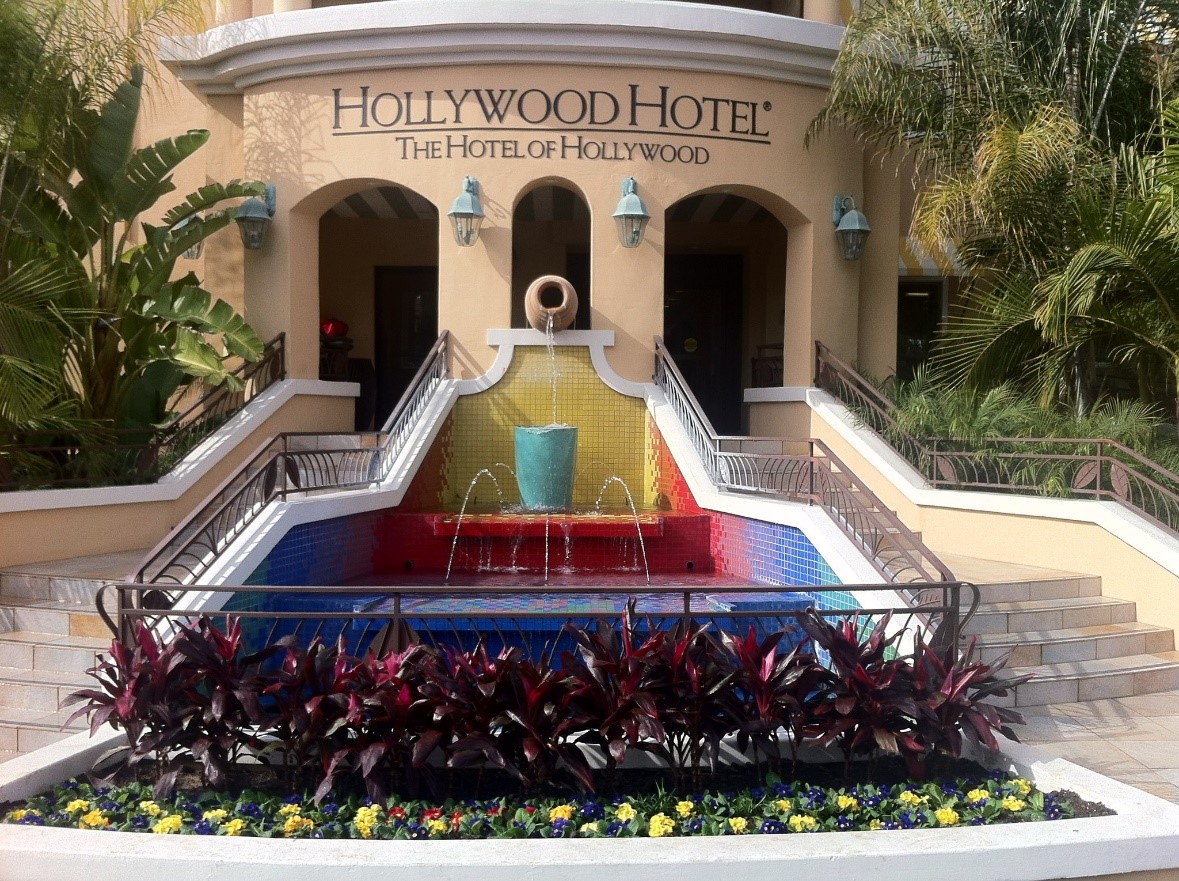 Less than five miles from the Dolby Theater that will play host to the Academy Awards, Hollywood Hotel continues its reputation as 'where the action begins in Hollywood' by hosting an Academy Awards Viewing Party to introduce its new Route 66 Bar + Lounge to the local community and hotel guests.
The Route 66 Academy Awards Viewing Party & Travel Package will include the following both for overnight guests and locals seeking a lively way to celebrate Hollywood's most anticipated night of the year:
Special cocktails themed to match the glamour of Tinseltown's hottest awards show and the 2018 Oscar-nominated films
Prizes for guests to experience the best of Hollywood, including gift certificates for Route 66 and an overnight stay at Hollywood Hotel
Uber credit for guests who book an overnight stay
Oscar-themed décor and goodie bags, from a red-carpet greeting and floor-to-ceiling décor to take-home items for every guest to remember the evening
The Viewing Party is Sunday, March 4, from 5:00 – 10:00 p.m. Guests do not need to make advance reservations for the Route 66 Bar + Lounge Academy Awards Viewing Party. Reservations for an overnight stay at Hollywood Hotel can be made at www.hollywoodhotel.net.
*Based on hotel availability.