For those looking to venture a little further from home, Coastal Mississippi: The Secret Coast is perfectly poised to surprise and delight with safe and diverse experiences for visitors of all ages.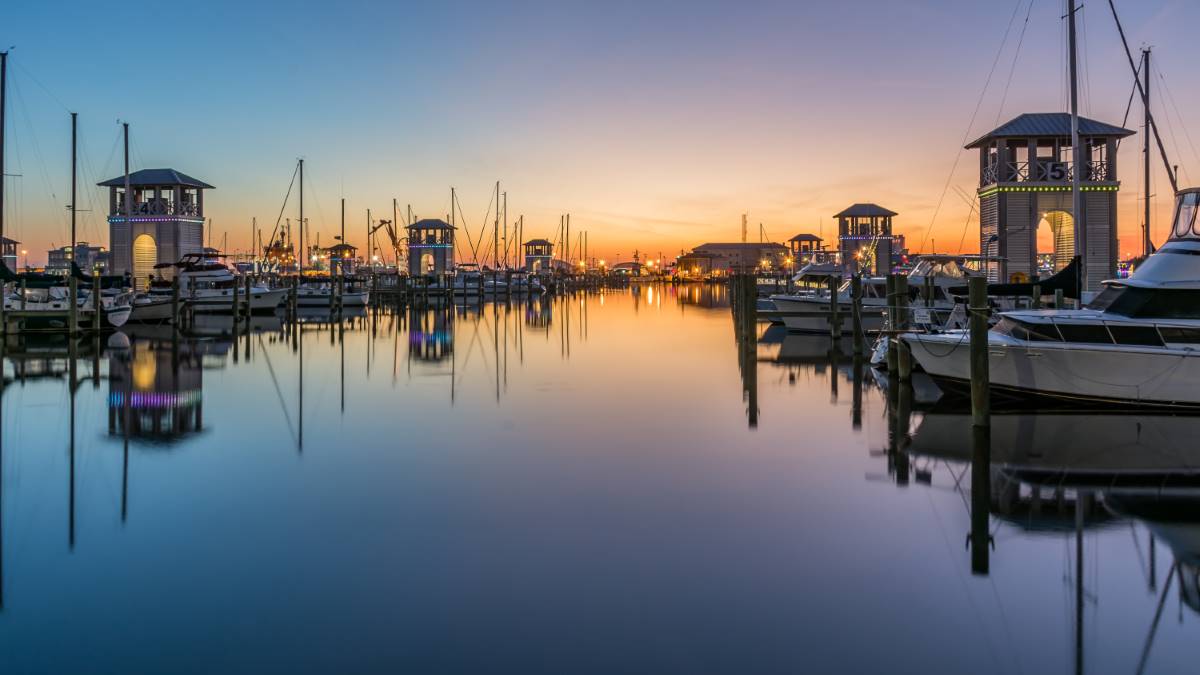 The Secret Coast is eagerly anticipating the completion of several major developments, as well as a number of recently finished offerings:
· The Mississippi Aquarium, a $100 million aquatic wonderland, opened this summer in Gulfport, MS. The aquarium features more than a million gallons of freshwater and saltwater, with a wide variety of habitats and 200 species.
· Telling the story of Magnolia State aviation from start to finish, the Mississippi Aviation Heritage Museum opened in October 2020 in Gulfport, offering visitors 17 galleries, hands-on displays and flight simulators.
· Featuring four modern, floating cabins complete with wet bars, and private, lush outdoor showers, the unique boutique Hotel Beatnik opened this past summer in the Ocean Springs Creative District, offering a new type of accommodations for the area.
· Across the street from Hotel Beatnik, opening in 2021, Ocean Springs Collective's mission is to bring together passionate craftspeople who want to share their talents with the community. With a focus on sustainability, education and creativity, this exciting development will feature several local businesses, including a restaurant, nanobrewery and taproom, community garden, bookshop and deli.
· The 132-room Hotel Legends in Biloxi opened October 2020, bringing some old-school glitz-and-glamour to The Secret Coast, thanks to a design that harkens back to Hollywood's golden age, in addition to intimate meeting and event spaces.
· The boutique Pearl Hotel in Bay St. Louis is currently under construction. The property will feature 59 luxury suites with balcony views overlooking North Beach Blvd, the Marina and Main Street. The hotel's ground floor will house a restaurant and bar, while the second floor will feature an outdoor pool and gazebo.
· Coming soon, the Walter Anderson Museum of Art Creative Complex will be a transformative cultural and campus expansion. This addition to the beautiful museum in downtown Ocean Springs will be inspired by interdisciplinary discovery, the natural world, the vision of Walter Anderson, and the entrepreneurial legacy of Shearwater.
· The Universal Music Group is opening a line of music-themed luxury hotels, including a property in Biloxi, MS. Representing a $1.2 billion project for Coastal Mississippi, the Biloxi UMUSIC Hotel will also feature a concert venue and entertainment complex.
As travelers begin to venture out again following the COVID-19 pandemic, Coastal Mississippi continues its destination-wide commitment to prioritize the health and safety of visitors and tourism employees. Through the Coastal Mississippi Promise of Health and Safety initiative, Coastal Mississippi is working with its tourism partners to adopt this promise, creating an effort to apply best practices in health and safety across the destination, and helping visitors to make informed choices when visiting The Secret Coast. Along with tourism partners, local health organizations including Memorial Hospital at Gulfport, Merit Health Biloxi and Singing River Health System are supporting this initiative.
"Despite the many challenges this year, we are seeing a substantial amount of private sector investments and impending disbursements," said Milton Segarra, CEO of Coastal Mississippi. "With first-class lodging offerings and a focus on music and the arts through cultural and creative collaboration, Coastal Mississippi is looking at an extremely prosperous future."