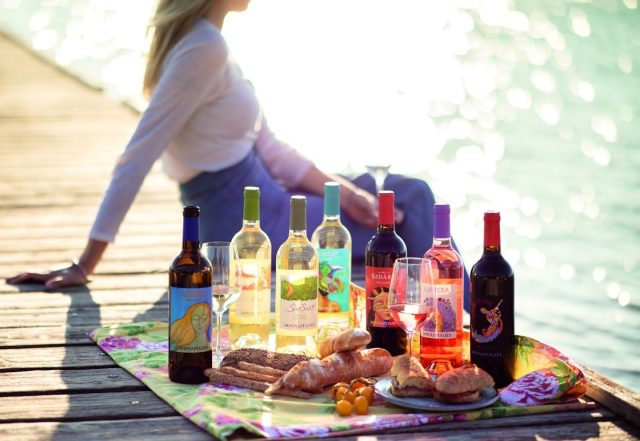 Donnafugata, a Sicilian wine, offers the world vintages that are distinguished by pleasantness and complexity. With wine craftsmanship that produces a wide range of eclectic and consistent bottles with respect to the environment, Donnafugata has a rich historical background behind their brand. 
Established in Sicily, Donnafugata has been able to innovate the style and perception of Sicilian wine throughout the world. Giacomo Rallo, a fourth-generation member of a family with over 170 years of experience in quality wine, founded the company Donnafugata in 1983 with his wife, Gabriella. Now, their children José and Antonio lead the brand. 
In Italy, the name Donnafugata translates to "women in flight". Referring to a novel by Tomasi di Lampedusa entitled Il Gattopardo (The Leopard), tells the tale of a queen who found refuge in the part of Sicily where the vineyard is located today. Now, the image of a woman's head with windblown hair dominates every bottle, designed by artist Stefano Vitale. Beginning with a harmonious meeting, Donnafugata has worked with the extremely talented artist for over 20 years. Stefano is able to use his unique trait of ensuring each individual wine shines through the labels.
Wine and music go hand-in-hand and Donnafugata's story is filled with emotion which is told best by the musical voice of José Rallo, who travels the world singing its tale. Pairing each wine with a song, the Donnafugata brand is a multisensory experience.