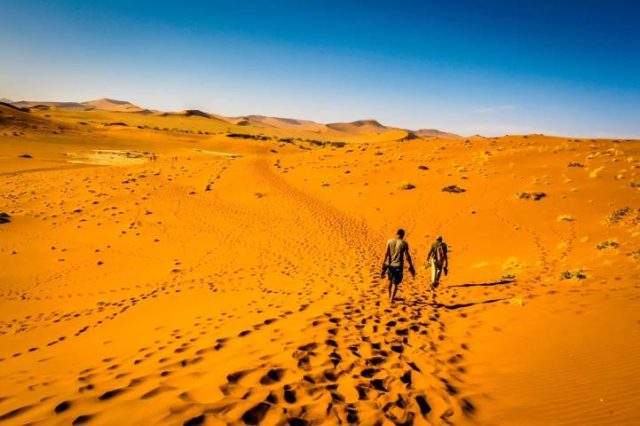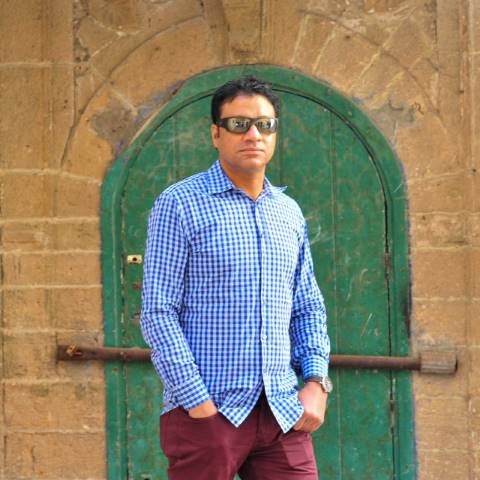 On a trip to Japan, I engaged with a local photographer in Kyoto to guide me through the temples in the area. 'We have to visit the Fushimi Inari Shrine,' he said. So we went to see the temple at nightfall, which happily coincided with the first snowfall of the day. We captured the most ethereal images of the light and shadows created by the Torii gates. It remains one of my favorite memories of Japan. 
The best way to discover and live these experiences in unfamiliar places and foreign lands is to hire a local guide. They help you immerse yourself in a new culture and make you open your heart and mind.
Let's take a closer look at how you can enhance your travel experiences and what to watch out for when hiring a guide.
Getting the most out of your travel experiences
Think back to your favorite trip. What made your visit so memorable, and why has it stuck with you to this day? While ideal accommodation and well-arranged transportation create a smooth setting, it's the experiences that make us remember a city, place, or country fondly. We are looking to do things we may not try out at home; we are willing to be taken out of our comfort zone.
Now, how do you find those surprising gems that are not on the first page of every city's tourist flyer? It takes a great deal of planning and searching. And even if you found them on paper, organizing and coordinating a perfect experience from faraway is very challenging. Most travelers just give up and stick to group tours or the Top 10 List.
Benefit from a local guide
Traveling calls for great adventures, and with a local guide, average experiences can become magical. It starts with tasting the local cuisine. Who better to suggest where to buy the best Peruvian Ceviche than a person that has most likely tried them all?
Visiting places with someone local gives you the chance to immerse yourself in the regional culture and learn about the history through storytelling and connections. Likely, you won't find these stories in a book or on an internet site. Local people enrich your experiences with their personal touch, allowing you to live vicariously through their grandmothers' stories or their memories of growing up in a different time.
The best way to boast about a trip when back at home is through pictures and videos. Whether using a smartphone or a DSLR camera, guides can show you the best sites to take amazing photos as they know the area and the most scenic, Instagram-worthy views off the beaten track.
Lastly, choosing a local guide is an opportunity to support the local community. The budget you spend on your travel adventure will directly help people make a living and preserve the experience for others to enjoy. 
What to look out for when choosing a guide
Knowledge. It is imperative to find a guide specialized in what you want to experience. On a bird-watching tour in a tropical rainforest, a knowledgeable guide will tell you the name, habitat, and interesting behaviors of each species you discover. Let's take another example: you are going to see the archeological site of Petra. The more stories your guide can share about the history carved into its pink sandstone cliffs, the better you will understand the magic of the place. So, when searching for guides, go with the ones that offer one exceptional tour or expertise.
Community networks. Make sure the guide has an excellent network and connections with the local community. Visiting Papua New Guinea, you can get invited by your guide to see his own village and join him for a meal. On our trip, we joined our guide to learn about their cooking and traditions and found that several elders spoke English, quickly engaging in an exchange of stories and traditions. They showed us their ceremonial costumes – and we took priceless photos.
How would you know if your guide is involved with the community? Either check their background on their website or talk to them directly. You can also ask locals, other travelers, or your hotel owner whether they know your guide and how they are affiliated with the community.
Up-to-date information. Let's say you go on a trip to Iceland. Local adventure guides will walk you to the undiscovered parts of national parks to find pristine ice caves. It pays to choose a guide who is up-to-date in the knowledge of the area. Check whether they are savvy about important news and information by asking them detailed questions and how they keep themselves knowledgeable.
Authencity. Every traveler is different. Some people look for the adrenaline rush; others want to explore local arts and crafts, yet other people search for wild dance nights in Salsa bars. That's why when choosing your guide, make sure what they offer is consistent with your values and expectations. Check their usual audience on their Instagram profiles or read through their website tour descriptions. You'll immediately know if you and your guide will speak the same language.
Good reviews. To ensure a successful experience, you can rely on reviews by previous travelers. Travel platforms, social media channels, and travel magazines can help you read other travelers' opinions about their guides and calibrate if their experience appeals to you.
Sustainability. Lastly, consider sustainable tourism. As travelers, we leave an enormous footprint – socially, culturally, and ecologically. That's why I believe it is essential to make sure the tours and experiences in our destinations promote sustainable tourism. You can ask the guide some simple questions and search for more information via reviews: Does the operator explain how they protect the environment from tourist footprints, e.g., waste management during tours? Can the operator provide benefits to the local community, e.g., employment or development support? 
Final Thoughts:
The Covid-19 pandemic has had immense effects on our lives – leaving a much more significant impact on our travel habits.
We are finding that travel is not about "checking the box" on tourist attractions but curating a few precious memories. Or about learning new life skills during vacation – like photography, rock-climbing, taking a private cooking or craft lesson.
That's why an excellent travel investment – whenever you start to travel again – is to find the right travel guide who helps you discover the magic of the place or activity.