Are you planning a trip to Puerto Rico? If so, congratulations! You're about to embark on an incredible journey to one of the most beautiful places in the world. From its stunning beaches and vibrant culture to its unique cuisine and friendly people, there's something for everyone in this Caribbean paradise. But before you go, you must know some key facts about Puerto Rico. This guide will provide all the information you need to make your trip as enjoyable and stress-free as possible. So let's get started.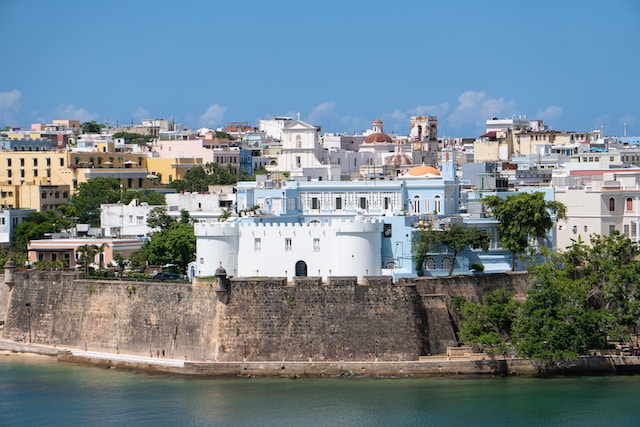 1. Its Location
Puerto Rico is a Caribbean island located in the Greater Antilles archipelago, just east of the Dominican Republic. It is an unincorporated territory of the United States and has been part of this nation since 1898. With its tropical climate, stunning beaches, beautiful rainforests, and vibrant culture, Puerto Rico is one of the most popular tourist destinations in the Caribbean.
Puerto Rico's location makes it ideal for beach holidays and cultural exploration. Its capital city San Juan offers a wealth of attractions, from centuries-old fortresses to lively nightlife venues. Elsewhere on the island are towns like Ponce, which offer colonial architecture and modern amenities such as shopping malls and luxury resorts. First timers, eXp Realty's guide to Puerto Rico gives comprehensive information about the island. With its many natural attractions, Puerto Rico is a great destination for nature lovers, boasting the Caribbean's only rainforest and some of the best surfing spots in the world.
2. Visa Requirements
If you're planning a trip to Puerto Rico, you must understand the visa requirements. U.S. citizens do not need a visa to enter Puerto Rico and can stay up to 90 days without one. However, non-U.S. citizens may require a valid passport and tourist visa to enter the country.
The type of visa required will depend on your nationality and the duration of your stay in Puerto Rico. Citizens from certain countries are eligible for an ESTA (Electronic System for Travel Authorization), allowing them to enter Puerto Rico for up to 90 days without needing a full tourist or business visa application process.
In addition, visitors from some countries may be eligible for an electronic travel authorization system known as VWP (Visa Waiver Program). This program is only available if you plan on staying in Puerto Rico for less than 90 days and requires no additional paperwork or fees beyond those associated with regular international travel procedures, such as immigration control at arrival points in the country and customs clearance upon departure.
3. Accommodation
Puerto Rico offers accommodations for all budgets, from camping sites to luxury resorts. Before traveling to the island, it's advisable to research available accommodation options and book ahead of time, so you know exactly where you'll be staying while in Puerto Rico. Entrepreneurs can invest in real estate for visitors in Puerto Rico, as the tourism industry is booming and offers a great opportunity for those who want to make money from it.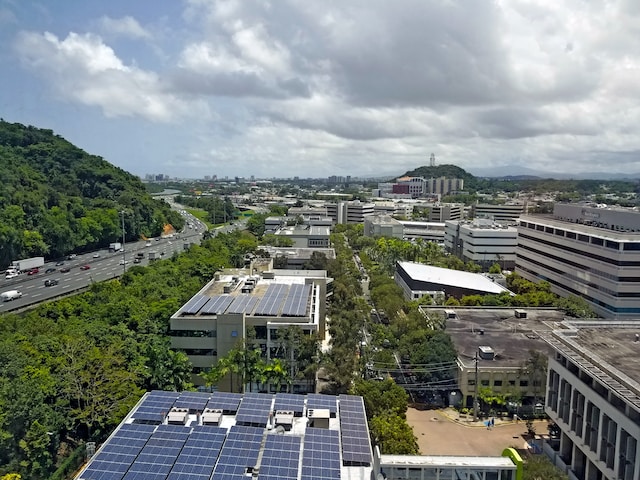 Some popular beachside locations can become quite crowded during the peak season, so it's essential to plan and book early to secure a spot at one of these more desirable spots. In addition, many resorts offer a variety of activities like golf and tennis, which can be pre-booked for your stay.
4. Currency Exchange Rates
When traveling to Puerto Rico, it's important to understand the currency exchange rates. The official currency of Puerto Rico is the U.S. dollar, and most businesses accept cash and credit cards for payment. However, when exchanging money from other currencies into U.S. dollars, you may be subject to different exchange rates depending on where you are exchanging your money or using an ATM in Puerto Rico.
Generally, banks offer better exchange rates than airports or hotels as they have more access to international markets and can offer competitively priced services. Among other travel tips, exchanging money beforehand and carrying small denominations of U.S. dollars is vital for convenience when making purchases or tips in Puerto Rico. If you're planning on shopping around for a good rate before your trip, consider using online services like XE Money Transfer, which allows users to compare real-time FX quotes across multiple providers to find the best deal in seconds.
5. Transportation Options
When visiting Puerto Rico, you will have several transportation options. As you plan your itinerary, consider what type of transportation will work best for your needs. The most popular way to get around is by car, allowing visitors to explore the island at their own pace and on their own schedule.
Rental cars are widely available throughout Puerto Rico, with several major companies operating in San Juan and smaller towns across the island. In addition, ride-sharing apps such as Uber are also available in Puerto Rico, allowing visitors to find rides quickly and easily.
Alternatively, public transportation is another reliable option for getting around the island. The Tren Urbano light rail system links most of San Juan and travels through some of its neighboring towns while buses cover the rest of the island, connecting towns and cities with regular routes.
6. Language
The official language of Puerto Rico is Spanish, but English is also widely spoken. It's important to note that not everyone in Puerto Rico can communicate fluently in both languages, so it can be helpful to brush up on your Spanish before traveling to the island.
Suppose you ever find yourself in a situation where you cannot communicate with someone in either language. In that case, there are numerous translation services available online that can help bridge the language gap. In addition, many restaurants, hotels, and other establishments in Puerto Rico have bilingual staff that can help in Spanish and English.
7. Safety Tips
Puerto Rico is generally considered a safe destination, but, like any other place, there are certain areas where visitors should exercise caution. It's important to stay alert, be aware of your surroundings, and avoid displaying signs of wealth, such as expensive jewelry or large amounts of cash.
It's also advisable to only take out money from ATMs located in secure locations such as banks and major shopping centers, avoid walking alone at night in isolated areas and never leave your valuables unattended.
Puerto Rico is a beautiful and vibrant destination with plenty to offer, and the island has something for everyone. With proper planning, you can make the most of your time in this Caribbean paradise and return with beautiful memories that will last a lifetime.