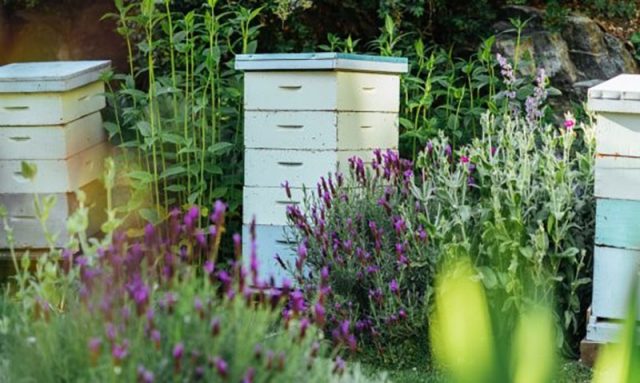 Fairmont Empress, Canada's Castle on the Coast and the recipient of Accor's Planet 21 Unesco Sustainable Tourism Awards gold medal, announces several key initiatives and updates just in time for Earth Day.
Bee Well Signature Program: Starting April 22, 2021, with a focus on sustainability and self-care, Fairmont Empress launches the Bee Well at the Empress program. Using honey produced by the hotel's millions of honeybees, Bee Well at the Empress is a combination of education, entertainment and experiences, with offerings that connect Empress Honeybees to the hotel and community.
"Raw honey has phytonutrients, which have antibacterial and antiviral properties to help boost the immune system and fight sickness," says Alex Thorne, Director of Operations at Fairmont Empress. "Using the raw honey we produce here at Fairmont Empress in our kitchens and at the Willow Stream Spa provides our guests and diners with a sustainable way to live a healthier life."
As part of Bee Well at the Empress, raw honey will be further integrated into a variety of experiences and services at the hotel. From cocktails in Q Bar, specialty spa treatments at Willow Stream Spa, to educational virtual tours of the hotel's apiary, Fairmont Empress looks to connect its honeybees with guests, diners and the Victoria community.
Travellers looking to further experience the Bee Well at the Empress program can book the Wellness at the Empress package, which features raw honey in a specialty wellness tea service as well as an optional Willow Stream Spa treatment at a discounted rate.
Eco-Friendly Hotel Upgrades: Completed in March 2021, Fairmont Empress underwent an extensive $3 Million building improvement project that included mechanical system modernization and energy efficiency upgrades. The project included the replacement of the steam heating system with a high efficiency hydronic heating system, replacement of two 1960's era steam boilers with three high efficiency hot water boilers, replacement of domestic hot water tanks with new high efficiency tanks, and upgrades to the hotel's building automation system. These upgrades improve the hotel's energy efficiency, and reduce the overall carbon footprint, allowing Fairmont Empress to be more sustainable and energy efficient.