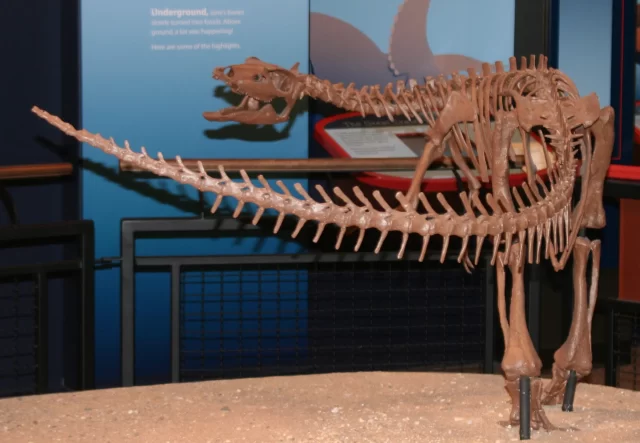 Roscoe, IL is a charming village located in Winnebago County, Illinois. It is a perfect destination for families looking for a memorable and enjoyable time together. With its picturesque surroundings and welcoming community, Roscoe Village offers a wide range of family-friendly activities that will keep both kids and adults entertained. Whether you're a local resident or visiting the area, there are plenty of exciting things to do in Roscoe Village that cater to all ages and interests.
When it comes to outdoor adventures, Roscoe Village has an abundance of options to explore. From scenic parks in Roscoe and nature reserves to hiking trails and playgrounds, there's something for every outdoor enthusiast. Families can spend quality time at Roscoe Township Park, which offers a sprawling green space with playgrounds, walking trails, and sports fields. It's a perfect spot for a picnic or a game of catch. Another must-visit destination is Kinnikinnick Creek Conservation Area, where families can immerse themselves in the beauty of nature. With its wooded areas, meandering trails, and a picturesque creek, it provides an ideal setting for hiking, bird-watching, and picnicking.
Outdoor Activities
Visit Roscoe Township Park
One of the things to do in Roscoe Village for families is the Roscoe Township Park. This expansive park boasts a range of amenities that cater to all age groups. Your kids will be thrilled to discover playgrounds, walking trails, and open spaces perfect for picnics and outdoor games. Let them burn off some energy while enjoying the fresh air and beautiful surroundings. Additionally, the park offers sports fields and courts for those interested in more active pursuits like soccer or basketball.
Explore Kinnikinnick Creek Conservation Area
For a nature-filled adventure, head to the Kinnikinnick Creek Conservation Area. This scenic spot is teeming with natural beauty, including wooded areas, meandering trails, and a picturesque creek. Take your little ones on a hike, pointing out different plants and wildlife along the way. If the weather allows, consider packing a picnic and enjoy a leisurely lunch surrounded by nature's splendor. This conservation area is a hidden gem that provides a peaceful retreat for families seeking outdoor exploration.
Enjoy a day at Leland Park
Leland Park is another fantastic thing to do in Roscoe Village. This park offers a range of features and facilities to ensure an enjoyable experience for everyone. Let your kids climb and slide on the playground equipment, or have a friendly game of baseball or softball on the spacious sports fields. Leland Park also has open green spaces where you can set up a picnic blanket and enjoy a family meal. The park provides a serene setting for a leisurely stroll, and you can even bring your furry friend along as it is pet-friendly. With its well-maintained amenities and various activities, Leland Park is a perfect place for families to spend quality time together.
Indoor Activities
Visit Kids Spot
When the weather doesn't cooperate, Kids Spot is an excellent indoor option for family fun. This family entertainment center offers a wide range of activities and attractions to keep children of all ages engaged. From bounce houses and inflatable slides to arcade games and laser tag, there is no shortage of excitement at Kids Spot. They also offer special programs and events, such as toddler playtime and character meet-and-greets. Let your kids unleash their energy and have a blast in a safe and entertaining environment.
Check out Roscoe Rockton Historical Society Museum
For a dose of history and education, pay a visit to the Roscoe Rockton Historical Society Museum. This museum showcases the rich heritage of the region through its exhibits and displays. Kids will have the opportunity to learn about the local history and culture in an engaging and interactive way. The museum often features hands-on activities and workshops designed specifically for children, making it a great educational experience for the whole family.
Illinois Auto Museum
Illinois Auto museum is located in Roscoe,Il. New displays and automobiles are often added to the museum's stock. They have artifacts from both the Allied and Axis powers on exhibit. War artifacts such as uniforms, maps, weaponry, banners, and flags are on display.
Educational Activities
Visit the Burpee Museum of Natural History
If you're looking to expand your children's knowledge of the natural world, the Burpee Museum of Natural History is an exciting thing to do in Roscoe Village. This museum is home to a remarkable collection of fossils, including the famous Jane, a juvenile Tyrannosaurus rex. Kids can explore the exhibits and learn about prehistoric creatures that roamed the Earth millions of years ago. The museum also offers educational programs and workshops where children can participate in hands-on activities and experiments. It's a fantastic opportunity for them to delve into the world of paleontology and natural history.
Dining Options
When it's time to refuel, Roscoe, IL offers several family-friendly dining options. Many restaurants in the area cater to kids by providing special menus or play areas. You can enjoy a delicious meal while keeping your little ones entertained. Some recommended family-friendly restaurants in Roscoe, IL include:
Roscoe Diner: This cozy diner offers a kid-friendly atmosphere with a menu that features classic comfort food favorites. From pancakes and burgers to milkshakes and sundaes, there's something to satisfy every palate.
The Grubsteak Restaurant: Known for its hearty American cuisine, The Grubsteak Restaurant is a popular choice for families. They offer a diverse menu with options for both kids and adults, ensuring that everyone leaves satisfied.
Sam's Pizza: Pizza is always a hit with kids, and Sam's Pizza is a local favorite. They serve up delicious pizzas with a variety of toppings, as well as other Italian dishes that the whole family can enjoy.
Taste of Mexico: If your family enjoys Mexican cuisine, Taste of Mexico is a fantastic choice. They offer a kid's menu with smaller portions and milder flavors, making it suitable for young taste buds.
Roscoe's Pub and Grub: For a more casual dining experience, Roscoe's Pub and Grub is a family-friendly option. They serve up pub-style fare, including burgers, sandwiches, and appetizers, in a relaxed atmosphere.
No matter which restaurant you choose, you can expect a warm welcome and a family-friendly environment where you can enjoy a delicious meal together.
Conclusion
Roscoe, IL is a wonderful destination for families seeking fun and memorable experiences. With a range of outdoor activities, indoor attractions, educational opportunities, seasonal events, and family-friendly dining options, there is something to suit every interest and age group. Whether you're exploring nature, learning about history, engaging in interactive exhibits, or simply enjoying quality time together, Roscoe, IL offers a diverse array of activities that will keep the whole family entertained.
Create lifelong memories and strengthen family bonds while exploring the vibrant community of Roscoe, IL and for a great experience you can consider moving companies there! They will assist you with everything from planning and packing to unloading and unpacking, and their personnel are both polite and attentive, so any issues will be addressed and they will make sure you are completely satisfied.