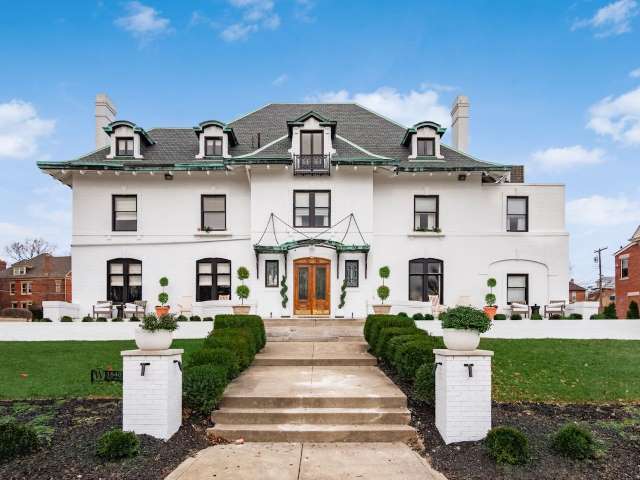 Columbus, the captivating capital city of Ohio, is ideal for family getaways, including the grandparents. Fun-for-all-ages attractions include the upcoming Ohio State Fair and the vibrant Short North Arts District, and now, the Werner House, a state-of-the-art home showcasing the latest fully functional and accessible high-tech innovations for senior and multi-generational living, is available to book on Airbnb.
Lisa M. Cini, an award-winning senior living design expert and Ohio native, transformed the historic Woodland Manor Mansion into Werner House, a stylish home of the future featuring immersive senior living technology and purposeful design for aging in place. In fact, she wrote the book on it, and is the author of Hive: The Simple Guide to Multi-generational Living, about her own experience designing and living in a four-generation household. 
See more below about the NASA technology, high-end design fixtures and tech gadgets, that will not only cater to older members of the family, but everyone will enjoy exploring this life enriching technology and the positive impact inclusive design can have in a home.
The Werner House experience includes:
For more information about Werner House and to book reservations, please visit www.infinite-living.org.