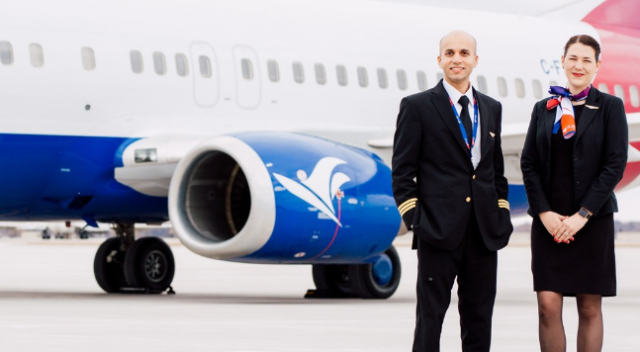 Flair, Canada's low-fare airline, today announced its domestic service for October 28 to April 2019.  The schedule release is the precursor to Flair's southbound, winter flying which will be announced early next week. New direct routes include, daily service from Toronto to Winnipeg, with connections to Calgary and Vancouver; this is an addition to the current daily service from Toronto to Edmonton which connects to Kelowna and Vancouver.  Calgary will also have new direct, daily service to Abbotsford.
Victoria and Halifax remain seasonal routes and, as planned, services there will conclude on October 27, 2018, with an expected return in the Spring of 2019.  After extensive analysis, Flair will withdraw service from Hamilton International Airport.
David Tait, Flair's Executive Chairman stated, "The decision to move all of our Southern Ontario operations to Toronto was a difficult one for us. We have greatly enjoyed partnering with Hamilton airport and anticipate a return.  Flair has grown the market by single-handedly adding capacity, more destinations and bringing ultra-low fares to the region.  We now look forward to serving our loyal passengers from the Greater Toronto area from Pearson International Airport."
Flair will conclude service from Hamilton on October 27, 2018. Flights are now open for reservations on all domestic routes through the fall and winter.
About Flair Airlines Ltd.
For a decade Flair operated as a charter carrier before transitioning to a scheduled service in 2017. To consistently offer affordable air travel to Canadians, Flair is focused on key airports, building a main transfer hub in Edmonton, AB with a network that supports seasonal demand.
In June, 2018 Flair began operating an expanded schedule, flying some 200 weekly domestic flights.  For more information, please visit www.flairair.ca