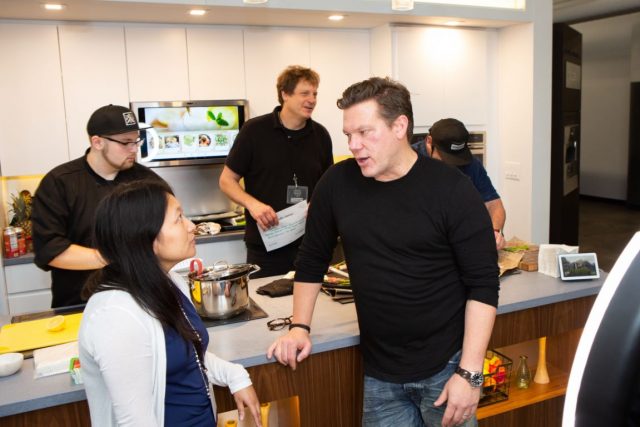 Food Loves Tech (FLT), the education-by-entertainment expo powered by Edible Manhattan and Edible Brooklyn, hosted its third annual expo on November 2nd and 3rd. This year's celebration of the future of food and drink drew more than 3,500 consumers and industry professionals alike to Industry City (220 36th Street, Brooklyn, NY 11232).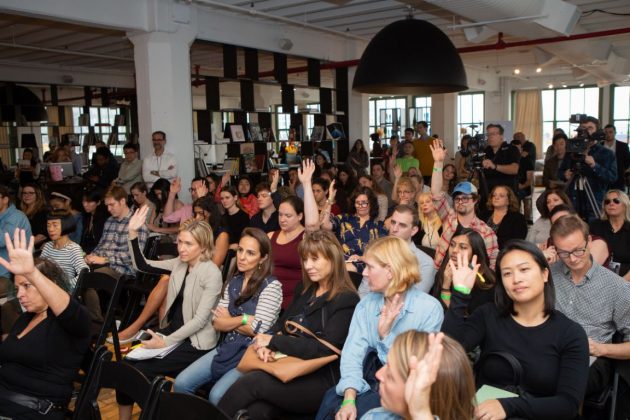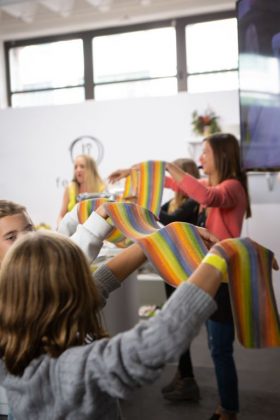 Attendees were able to test drive food technologies and innovations through a series of experiential exhibits, immersive installations, technologies, tastings, leadership panels and dining experiences. This year, FLT showcased 100-plus exhibitors, more than a dozen panel conversations, GE Appliances Connected Kitchen, and the Feedfeed test kitchen.
Most notably:
In the GE Appliances Connected Kitchen, Chef Kang Kuan of Morimoto and Chef Brian Duffy of Spike TV, demonstrated the latest technology available for the home cook with GE Appliances, Google, Innit and Philips.
In the Feedfeed Test Kitchen, the team live-streamed demonstrations with top-chefs for the at-home cook. Demonstrations were performed by Chef Danielle Chang of Lucky Rice, Chef Michael Anthony of Gramercy Tavern, Chef Winston Chiu of Rethink Food NYC, and more.
The panel stage featured diverse and dynamic conversations that highlighted topics such as sustainable seafood, the future of grocery stores, food waste and restaurant technology. Recognized speakers and panelists included, Eric L. Adams – Brooklyn Borough Press, Andrea Eagan – United Nations Development Programme, and Danielle Nierenberg – Food Tank.
Equinox spread awareness of body mass and weight compositions and how both impact health.
Attendees were able to sample mission-focused products, such as Blue Point Brewing Co.'s Good Reef Ale, brewed to help restore New York's oyster population.
MORE ABOUT FOOD LOVES TECH:
Food Loves Tech is a zero-waste event, including food excess. FLT's 2018 charity partner is ReThink, an organization based out of the Brooklyn Navy Yard that utilizes excess food for those in need.  All food excess from Food Loves Tech will be collected by ReThink.