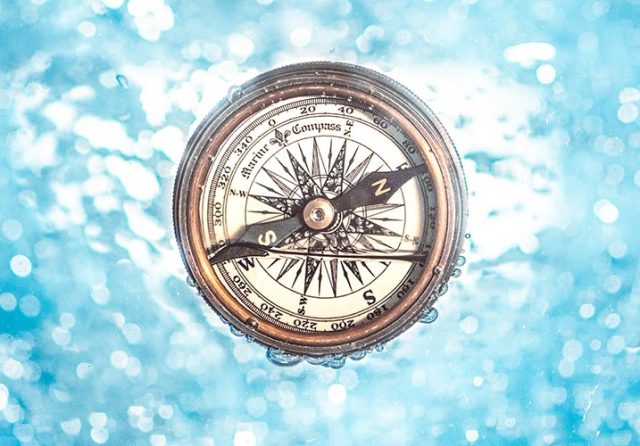 Frequently traveling makes people up to 7% happier, according to a recent study. One of the biggest problems keen travelers face is not knowing which country to head to next. This is unsurprising considering there are almost 200 countries to select from. But rather than spend hours trawling through travel brochures and reading online reviews, why not choose your next travel destination in one of these fun ways?
Turn it into a game
If you've got a large map of the world on your wall, randomly throw a dart at it. Where it lands is where your next adventure will begin. You could even do it while wearing a blindfold to make sure the destination you choose is completely potluck. Another option is to allocate a country you fancy visiting a number between 1 and 6. Roll the dice and see what you get, then book a flight straight away so you can't change your mind.
Let your loved ones decide
Your loved ones know you better than anyone else, so why not let them choose the country you're going to travel to next? You could go in completely blind and get them to choose from every country in the world, or you could provide them with a top 5 and get them to vote. To narrow your top 5 down, a country generator can help. A generator can be set up to choose from the whole world or certain continents. The chance of any place being picked is equal and you can be sure that every destination possible is considered. If you want a larger pool of people to help you choose, set up a poll on social media. You'll then get the influence of people you know and love, online acquaintances, and even strangers.
Blind book a flight
Blind booking is one of the most adventurous ways you can book a trip. Eurowings, Lufthansa, and Blookery are the three leaders in this type of travel. All you need to do is set a budget, choose the number of travelers, and exclude any destinations you don't want to visit. You'll then be offered a flight and a price. Once you've accepted the deal and booked, the location of your next trip is revealed.
Let your kids have a say
44% of Millennials take their children on their travels with them. If you've got kids, let them choose where you're all going to travel. Children are very imaginative and they absorb everything. So, they're likely to come up with an obscure place that they read about or that a teacher has mentioned. It may be somewhere intriguing that's associated with a movie, such as Madagascar, Kauai, or Valle de Cocora.
Traveling should be one big adventure. So, why not start the fun and games before you've even packed your case? These are just some creative and exciting ways that can help you choose a travel destination, but you could also make your choice by spinning a globe, randomly selecting a country from an online list, or opting for the cheapest flight available.