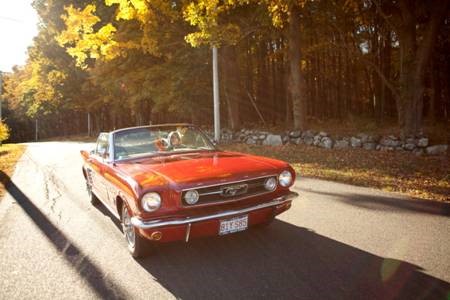 Planning a huge road trip can be intimidating, but lucky for you, we've broken down five of the best routes to take in this driver's paradise to get you inspired to start mapping out your next adventure! Why Massachusetts? Its iconic coastline dotted with charming seaside towns, stunning mountains in the west filled with a thriving arts scene, fascinating historical trails and more, mean that there are endless adventures to be had behind the wheel here.
So, whether you're looking to live out your #VanLife fantasy with you partner in crime or packing up the kids and heading out on the annual family trip this summer, this state has something for every drivers taste!
Beach hop along the Essex Coast Byway
Photo Courtesy of Photographer Gary Miles
The Essex Coastal Scenic Byway is a 90-mile roadway linking 14 seaside communities between Lynn and Salisbury that are filled with period architecture, historic sites, and plenty of outdoor adventures from hiking and biking on the land to kayaking and swimming in the water. You'll be spoilt for choice along this route with its selection of incredible local seafood that the state is known for. Make sure to stop by Salisbury Beach for a picnic and some sunbathing for the ultimate beach pit stop!
Follow history on the Battle Road Byway
Photo Courtesy of Massachusetts Office of Travel & Tourism
The Battle Road Scenic Byway connects historic Lexington and Concord by their Revolutionary War roots, including the very route followed by the British to start the war, Paul Revere's capture site and Old North Bridge. Make sure to stop at the Orchard House in Concord, once home to Little Women author, Louisa May Alcott. This year is the 150th anniversary of the classic novel and Orchard House is hosting special programs all year long.
 Spot wildlife on the Massachusetts Whale Trail
Photo Courtesy of Massachusetts Office of Travel & Tourism
This all-new trail pays homage to one of the state's most beloved creatures, whales! Connecting nearly 40 regions associated with the marine mammal, the route includes whale watching tours from Provincetown to Newburyport, museums like the Nantucket Historical Association Whaling Museum and more. Find out why Cape Cod is a road-trip favourite on this route and make sure to stop off in Provincetown, where at its most northern tip is the end of Route 6 which runs through the country from coast to coast.
Reach new heights on the Mount Greylock Byway
Photo Courtesy of Massachusetts Office of Travel & Tourism
If you're looking to add some altitude to your road trip, the Mount Greylock Scenic Byway is the perfect drive! In addition to stunning mountain views of the Berkshires, this paved roadway climbs up to the summit of Mount Greylock, standing at 3,491 feet, for panoramic views of five states. The Berkshires are a stunning rural region in the mountains of western Massachusetts. Along with watching incredible scenery pass you by, here you can stop off at world class cultural institutions including the Massachusetts Museum of Contemporary Art and Tanglewood, an outdoor music venue that hosts the Boston Symphony Orchestra every summer.