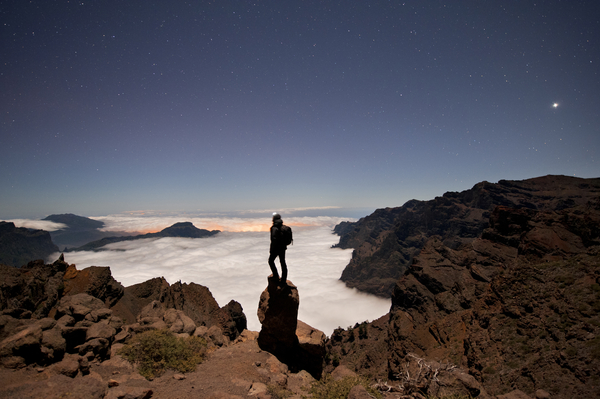 In the middle of the Atlantic Ocean is an island that in addition to being a UNESCO World Biosphere Reserve, is a designated Starlight Reserve. This island is La Palma, the north-westerly Canary Island where the sun shines all year round.  Also known as "La Isla Bonita" (the pretty island), La Palma offers a true breath of fresh air with rugged, mountainous landscapes, unspoilt nature, impressive volcanoes, deep forests and intimate beaches.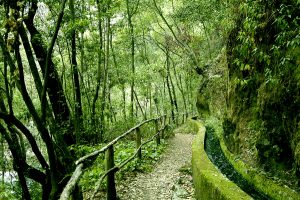 One of the seven Canary Islands, La Palma offers 706 square kilometres of lush scenery, ideal for hiking and mountain biking with a network of more than 1,000 kilometres of marked trails.  For cyclists seeking a challenge, September will see the first edition of Transvulcania Bike, crossing spectacular mountainous terrain with distances of 30 km or 75 km reaching a maximum of 1,600 meters of altitude.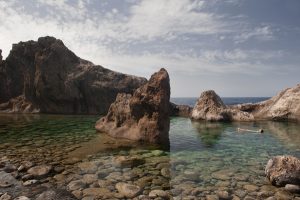 For water enthusiasts, the island is dotted with secluded coves where visitors can take a dip in the sparkling waters or enjoy many natural seawater swimming pools. Historic volcanic eruptions have created a unique marine ecosystem providing new perspectives for divers. Above the water, visitors can hire a canoe or kayak or take a relaxing boat trip from Port of Tazacorte to observe some of the local marine life including whales and bottle neck dolphins.
La Palma's appeal does not stop at nightfall. Thanks to the exceptional natural conditions and the high quality of its clean sky, La Palma has achieved worldwide acclaim for stargazing. Considered one of the best places on earth to observe the night sky, La Palma is the world's first official Starlight Reserve and has multiple viewing points dedicated to starlight viewing. At its highest point, over 2,400m above sea level, the Roque de Los Muchachos Observatory is one of the world's most comprehensive telescope facilities, rising above the clouds and offering a privileged location for astronomical observation.
La Palma is a gastronomic hub and boasts a selection of restaurants serving traditional dishes made from locally sourced ingredients including fresh fish such as moray eels or parrot fish, papas arrugadas (delicious wrinkled potatoes) with the local mojo rojo or verde (green or red local salsa), as well as hearty meat dishes. For local island produce, La Recova in the capital; Santa Cruz de La Palma, is the island's main food market selling local specialities including cheese, fresh fruit and vegetables and the island's wines. The bustling farmers' markets in Villa de Mazo, Puntagorda and El Paso are also well worth a visit showcasing local seasonal produce and delicious local pastries.
For those seeking a rustic, peaceful and off-the-beaten-track holiday, La Palma (the pretty island), has it all.