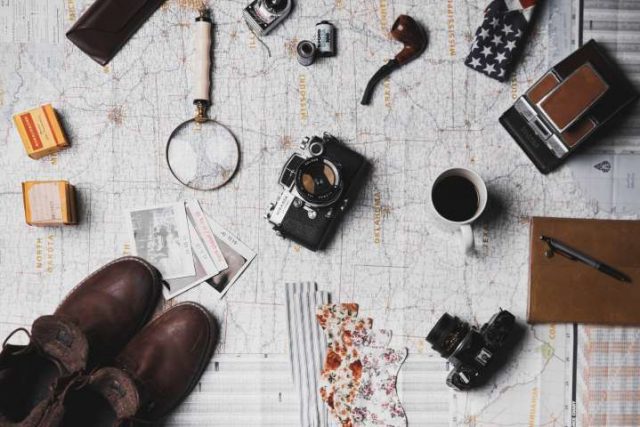 It's not a good time to be in the travel industry. Let's face it. People are cancelling their vacations; hotels have closed indefinitely; cruise ships are docked; some borders are closed to foreigners; airlines have significantly reduced flights. In fact, the travel and tourism industry has all but shut down.
And you have a travel blog that is seriously hurting for traffic, not to mention the fact that you find yourself sitting at home rather than traveling to new and exciting destinations that provide great content for your blog.
No one knows exactly when and how travel and hospitality sectors will once again be up and running, and most likely, it will be a gradual process over a number of months. In the meantime, you need to keep yourself and your blog active and find ways to continue to draw traffic. It's a tall order, but not impossible.
Here are some strategies that you should consider:
Find Other Outlets for Your Writing
While you still want to maintain your blog, you have more time on your hands now. You can guest post elsewhere; you can register as a freelance writer on sites such as Upwork, Freelancer or on any number of professional writing services, such as BestEssayEducation. You might as well earn a bit of extra money in your rather forced confinement.
Re-Purpose Older Posts
Go back through your archives and look at the posts that were most popular. How can you re-purpose them, especially for followers who may not have seen them when first published. When things do begin to open up again, you will have a pool of posts to inform, entertain, and inspire travelers who are ready to venture out again. You can establish a much more frequent publishing schedule too because you will have the content ready to go. You may find such re-writing a bit difficult at first, but you will get the hang of taking engaging content and making it even more engaging.
Consider Re-Purposing Your Blog Temporarily
While the world's population is also confined to their homes, they are attempting to expand their interests too. And they have more time to read. Get creative about re-purposing your blog with something related to, but not directly about, travel. Perhaps you could begin a series on international cuisine, along with recipes. With more time on their hands, your followers might enjoy cooking more. Another possibility might be environmental issues and challenges that countries face and the initiatives they are undertaking to address them. You know your audience – find series and topics that would engage them and let them know what you are up to now.
Jane Porter, a blogger for Studicus, has done just that with her organization's blog: "We have shifted our entire focus away from tips and strategies for writing and successful student life. Our posts now relate to helping young people deal with the effects of this pandemic on their lives. It keeps us connected with our clientele."
Focus on Domestic Travel
While international travel is not an option for your followers, domestic travel is, so long as proper precautions are taken. What domestic opportunities do your followers have where they can travel and still not be in large crowds? Biking, hiking, and camping are certainly attractive to some segments of your audience. Do some deep research and point out some exciting and attractive destinations that are closer to home and where social distancing is easy to accomplish.
Become a Storyteller
You have a wealth of experiences under your belt as a traveler. Go back into your archives and in your own mind, and recall the most entertaining, humorous, and poignant moments you have had over the years. Would-be travelers who are now at home might well enjoy your tales. You can take a thematic approach – your most embarrassing moments, people and places that have inspired you to be a better person yourself, the funniest catastrophes you have had, etc. Ultimately, you may find that you have enough of these to begin a book – another personal outlet while you are confined.
Max Galbreath, Managing Editor at WowGrade, has begun his book. "The pandemic's disruption of education had our business popping for a short time, helping students finish their school terms. But they are not attending summer school. I am taking this time to write the book that has been in my head for years."
Take Virtual Travel Tours and Blog About Them
Virtual travel opportunities are exploding, and augmented and virtual reality have made these experiences pretty amazing. Take virtual tours yourself and blog about them, recommending those that offer the best viewer experiences.
Ask Followers for Their Stories
Put out a call for user-generated content in the form of great stories that your followers have about trips they have taken. Again, you can do this with a thematic approach just as you have done with your own tales. People do enjoy reading such stories, and the sharing could stimulate lots of discussion among your readers, keeping them connected during this time.
We Will Get Through This
This phrase has become the mantra of large numbers of organizations and businesses. And it is true. At some point, we will see the steady decline of illness, though it may be months away, and there will ultimately be a vaccine. In this business, the mantra must be "We will travel again."
Byline:
Helene Cue is a content strategist, researcher, and writer. She cooperates with a variety of writing companies including TrustMyPaper and GrabMyEssay. Helene provides custom dissertation help and other types of content assistance of different difficulty levels.