If you like bourbon, you'll love Kentucky. As the birthplace of America's native spirit, Kentucky produces a staggering 95% of the world's bourbon. With 73 craft distilleries to explore and mixologists taking bourbon cocktails to the next level, a trip to The Bluegrass State offers a deep-dive into the history and culture of its famed amber nectar.
To celebrate National Bourbon Day, we've rounded up Kentucky's must-visit destinations for bourbon connoisseurs.
Angel's Envy, Louisville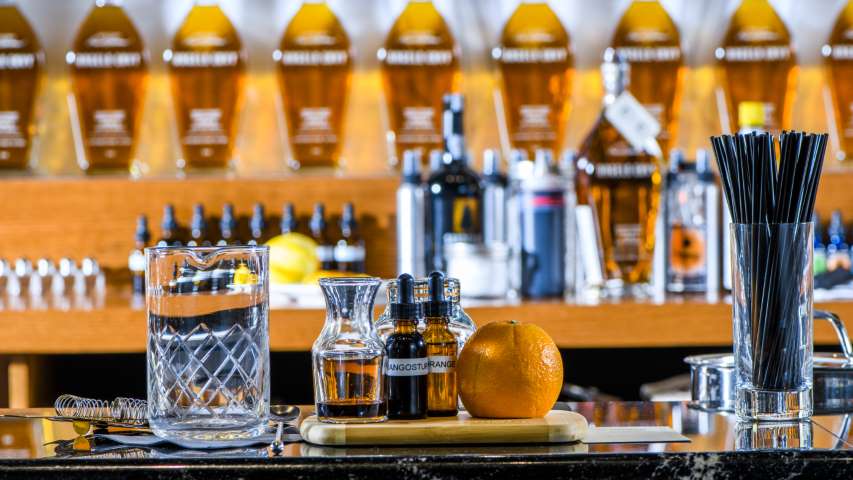 Start your tour with some urban bourbon in the heart of Louisville. Angel's Envy is a family-run, small batch distillery that's big on craftsmanship.
Opt for their 'Inside the Barrel' tour for a great overview of how casings impact taste, and you'll also get to chance to sample unfinished rye straight from the cask.
Fancy shaking things up behind the bar? Then the Angel's Envy cocktail class will have you constructing your own signature Henderson drink, followed by a tour of the distillery. Be sure to swing by the onsite Finishing Room Bar for a chat with the bar manager Mike Bohn, who is a fount of cocktail knowledge.
Brough Brothers Distillery, Louisville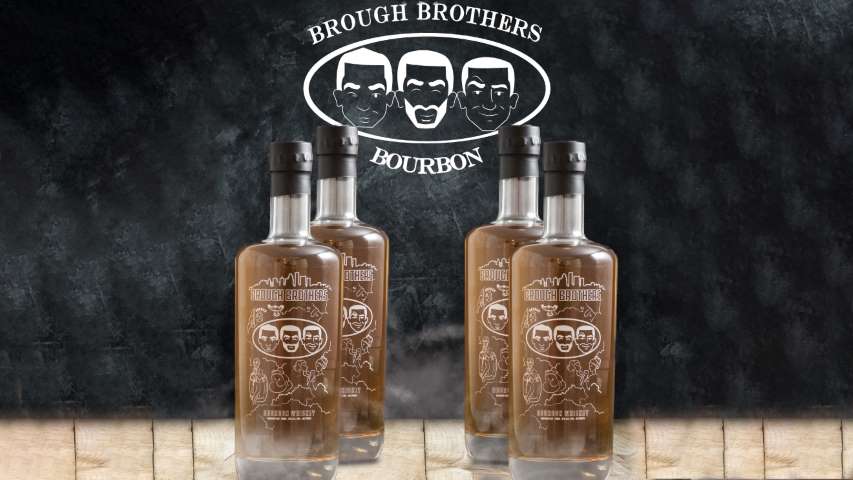 Kentucky has plenty of places to learn bourbon's backstory, but for a glimpse of the future check out Louisville's latest opening, the Brough Brothers Distillery – Kentucky's first African American owned distillery in the state's history.
Housed in the up and coming West End area, the microdistillery is the brainchild of Victor, Chris and Bryson Yarbrough, three brothers with a long history in the drinks trade.
Brough Brothers Distillery is opening later this summer, with public tours planned from August 2020. Alongside bourbon, they will also be rustling up English gin and vodka. Brough Brothers also intends to use its labelling to pay homage to local icons including the city's skyline and boxing hero Muhammad Ali. A hyper-local, expertly balanced bourbon – what's not to love?
Evan Williams Bourbon Experience, Louisville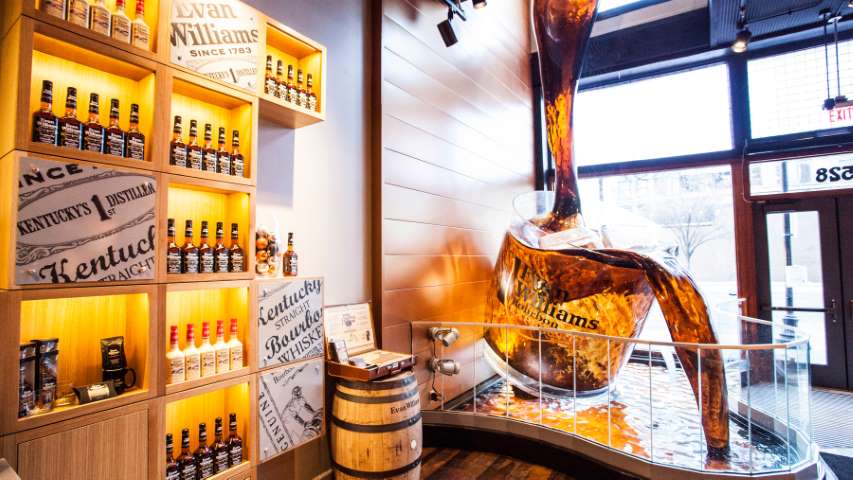 Situated on Louisville's iconic Whiskey Row, the Evan Williams Bourbon Experience is the perfect spot to brush up on your knowledge of bourbon making. Solve the riddle of why all bourbons are whisky, but not all whiskies are bourbon (clue – at least 51% corn is involved, alongside a brand new, charred oak barrel).
The multi-million dollar complex has plenty of high-tech videos and immersive exhibits to keep guests engaged, as they take a stroll through the history of bourbon making from the 1890s to the present day.
Make sure you sign up for the speakeasy tour, which focuses on the prohibition era and features a hidden basement tasting – just don't forget the secret password!
Buffalo Trace, Frankfort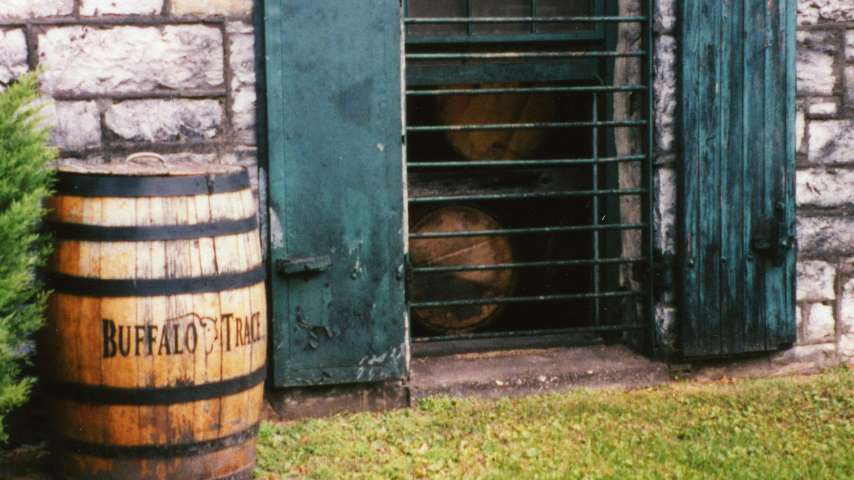 "The only thing that really changes around here is the people making the whiskey" says Freddie Johnson, third generation tour guide at the Buffalo Trace distillery. With a history that spans 200 years, this is the place to tap into Kentucky's rich heritage of bourbon making.
Be sure to put aside a good few hours for your visit, as this is bourbon production on a mega scale. The guided tour walks visitors through the entire Buffalo Trace process, from the mash room to the rows of aromatic oak barrels. And the really great news is that tours and tastings are completely free – you can't say fairer than that!
Bardstown Bourbon Company, Bardstown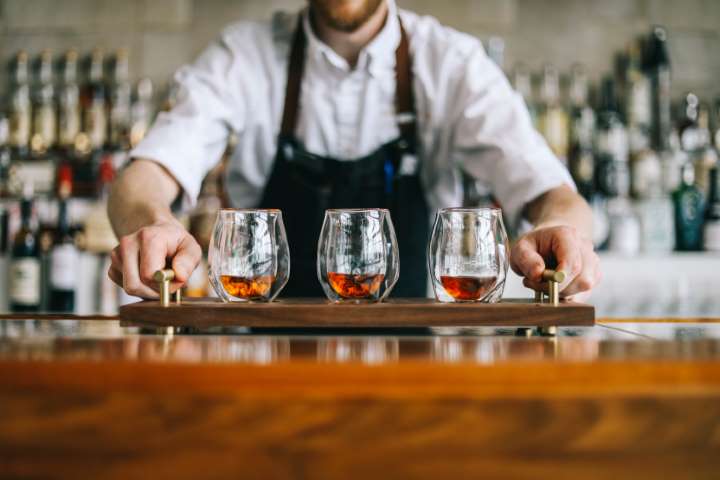 For a slice of authentic small town Americana, Bardstown is a picture-perfect stop on the bourbon trail, boasting over 200 buildings on the National Register of Historic Places. But it's not just impressive architecture that Bardstown is celebrated for – with a cluster of 10 premium distilleries in the surrounding area, it's also gained the title of Bourbon Capital of the World.
First stop should be a visit to the Bardstown Bourbon Company, a distillery and restaurant complex. The glass-fronted distillery is the height of modernity and produces mash bills (the mixture of grains) for labels including Jefferson's, Hirsch and James E. Pepper, plus their own Kentucky Straight ranges.
As impressive as the factory is, it's their onsite Bottle & Bond Kitchen & Bar that receives rave reviews. Taking American dining to haute cuisine levels, the exceptional menu is matched with an extensive cocktail list. Before departing, be sure to ask for a peek inside their vintage spirits library, housing a treasure trove of rare and collectible tipples.
Maker's Mark, Loretto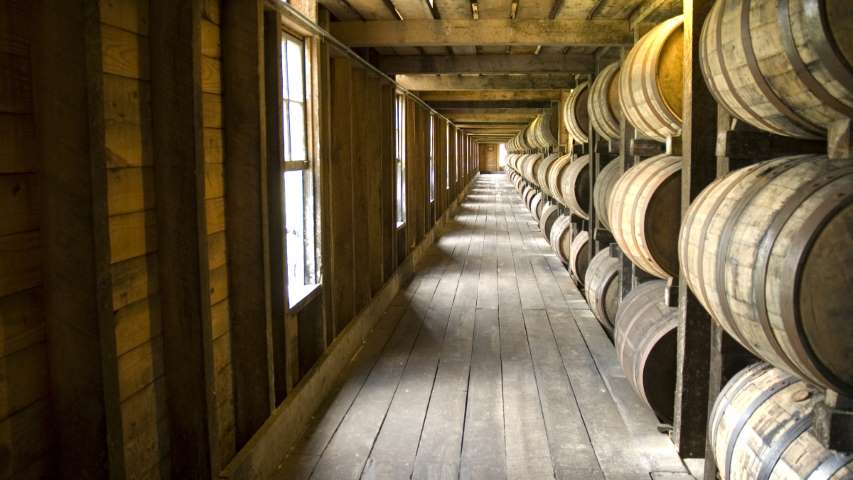 As one of bourbon's most recognised names, a visit to the Maker's Mark distillery is a must. A short drive from the centre of Bardstown, you'll find the clapperboard campus, set on a peaceful 1,000-acre farm.
Tours explore the stillhouse, the barrel warehouse with an impressive ceiling installation by the artist Dale Chihuly, and the dipping line, where you'll see each bottle being hand dipped in the distinctive red wax. There's a well stocked gift shop with many hard-to-come-by bottles and a restaurant that focuses on pairing locally sourced dishes with signature cocktails, all with a healthy splash of Maker's Mark of course!
ISC Kentucky Cooperage, Lebanon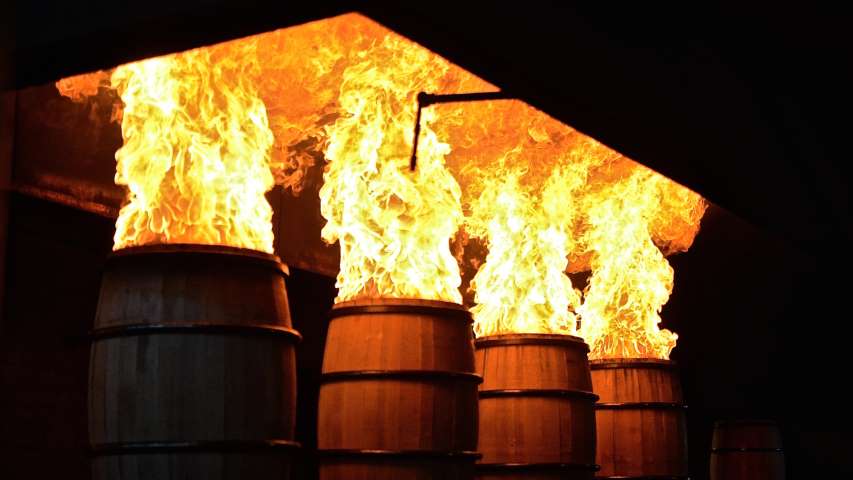 World-class bourbon starts life in an excellent barrel, so rewind back to the beginning with a trip of this 100-year-old cooperage. The behind the scenes tour reveals how the trusty oak casks, used by most of the big names in bourbon, are created. In small groups you'll be escorted around the working factory, witnessing the master coopers expertly hammering the staves into shape, before the barrels are dramatically sent into the burning inferno to char.
It's a fascinating insight and you'll leave with a newfound appreciation of the craftsmanship involved in making your favourite bourbon taste so darn good.
The annual National Bourbon Day event on the 14th June has moved online this year. You'll find a packed schedule of cocktail making classes, virtual distillery tours and presentations here: visitbardstown.com/nbd/
For more information on Kentucky and trip ideas, see: kentuckytourism.com