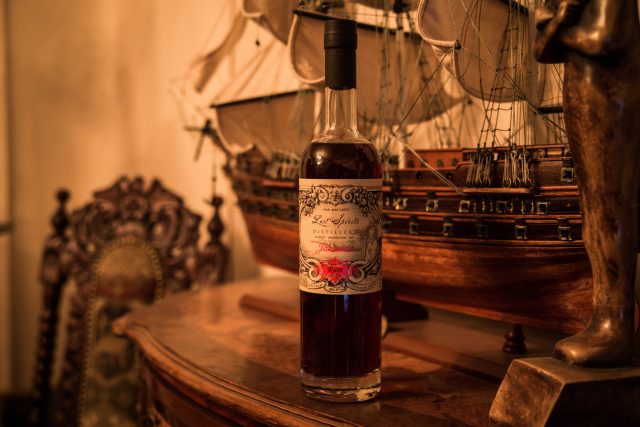 Lost Spirits Distillery announces today that it has scored first place in the Drinks International Tourism Challenge, held at the Wine & Spirit Education Trust's London headquarters.  Lost Spirits is delighted to receive yet another accolade for the celebrated Los Angeles-based distillery to add to its impressive list of awards and honors.
Garnering colorful descriptions such as the "Willa Wonka Booze Factory" and "Disneyland for Adults," Lost Spirits Distillery is one of the most unique experiences in food and beverage.  The distillery reflects head-distiller Bryan Davis' imaginative and experiential culinary philosophy, allowing guests to sample each award-winning spirit in the imagined environment specific to that drink.  The result is a surreal dream-like series of tasting rooms, unlike any other distillery on earth – boat rides, jungle tents, and floating carousels included.
Earlier in 2018, the Spirits Business Magazine awarded Lost Spirits Distillery the "Global Master" title (it's highest honor) for the distillery experience.
The distillery also won a "Liquid Gold" award in Jim Murray's Whisky Bible for its work on the Abomination malt whisky and a Distillery Master award for the Lost Spirits "Jamaica" rum – further demonstrating the excellence & creativity that head distiller Bryan Davis has brought to the global rum and whisky communities.