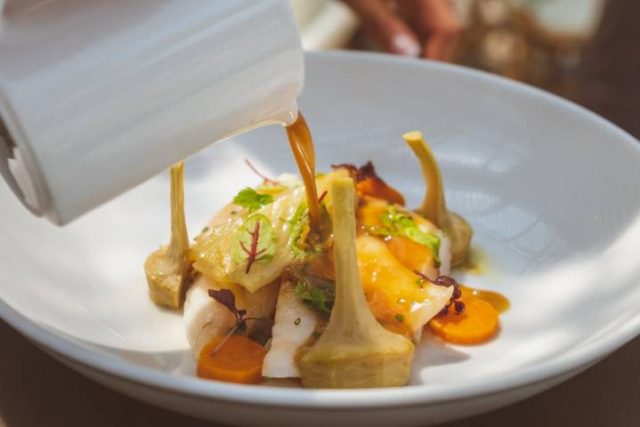 The MarBella Collection is delighted to launch the inaugural 'Greek Chefs Abroad: A Culinary Series', a selection of pop-up tasting dinners hosted by renowned Greek chefs. Taking place at the adults-only MarBella Nido, Corfu, and the brand new MarBella Elix, in the Parga region of mainland Greece, chefs will return from all over Europe to work their magic in the hotels' kitchens. Guests will be treated to authentic Greek and Mediterranean tasting menus with an international, artistic twist. Taking place from July through to September, the stellar line up will include 2019 UK MasterChef winner Irini Tzortzoglou and international celebrity chef Yiannis Kioroglou, both of whom will be showcasing their home country for the culinary destination that it is, filled with delicious flavours and warm Greek hospitality.
The MarBella Collection is launching its first ever culinary series this summer in celebration of the brand opening all three properties: MarBella Nido, MarBella Elix and MarBella Corfu, the collection's family friendly hotel. The culinary series will take place at MarBella Nido's all day dining restaurant San Giovanni, which provides alfresco dining and panoramic views of the Ionian Sea, and MarBella Elix's new fine dining Mediterranean restaurant, Pearl. On top of this, the series will also include delicious gourmet dinners with the MarBella Collection's renowned resident chefs, Alexandros Kapsokavadis and Christos Alamanos.  Originally from Corfu, Kapsokavadis has worked all across Austria, France and the UK before taking on the role of Executive Chef at the MarBella Collection. Alamanos is Head Chef at MarBella Nido, having previously worked at the Michelin-starred Marcus Wareing at The Berkeley in London. These five-course dinners will be held throughout July & August and will be paired with the finest Corfiot beer.
Irini Tzortzoglou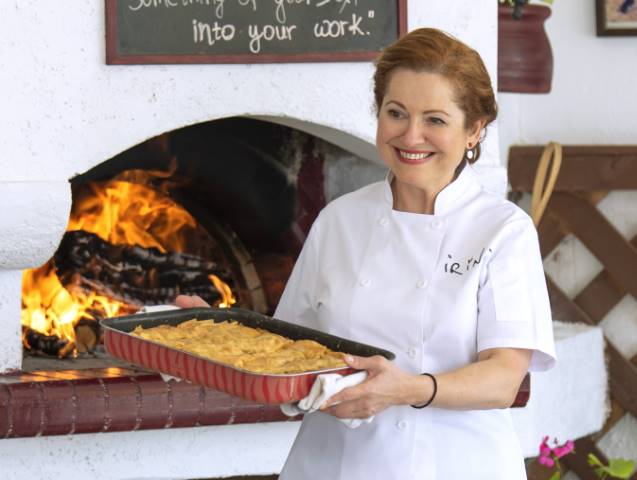 Celebrity chef and 2019 UK Masterchef winner Irini Tzortzoglou will kick off the culinary series on 2nd July at MarBella Nido, with a five-course dinner paired with selected wines, followed by another mouth-watering feast at MarBella Elix on 4th July. Tzortzoglou is renowned for much more than her cooking, she is also a businesswoman (and retired banker), author (having recently published her first cookbook: Under the Olive Tree: Recipes from my Greek Kitchen') and educator (her Uni.Yum series of classes teaches university students how to develop healthy eating habits). Originally from Crete, Tzortzoglou loved to explore traditional Greek ingredients that grew on her doorstep and learned how to forage for food and grow her own at a young age. Today, Tzortzoglou is well known in the UK, Greek, Australian, US and Canadian media and prides herself in making a conscious effort to choose local produce, avoid wastage and use environmentally friendly options to assist her cooking.
Tzortzoglou will delight guests with a dedicated menu, including fennel crispbread, fava and chargrilled octopus, red mullet savoro, kalamari and spring onion risotto and rosemary and garlic lamb cutlets with trahanas puree. After the dinner, which will be paired with delicious Greek wines, Tzortzoglou will also take part in an informal Q&A with guests.
Yiannis Kioroglou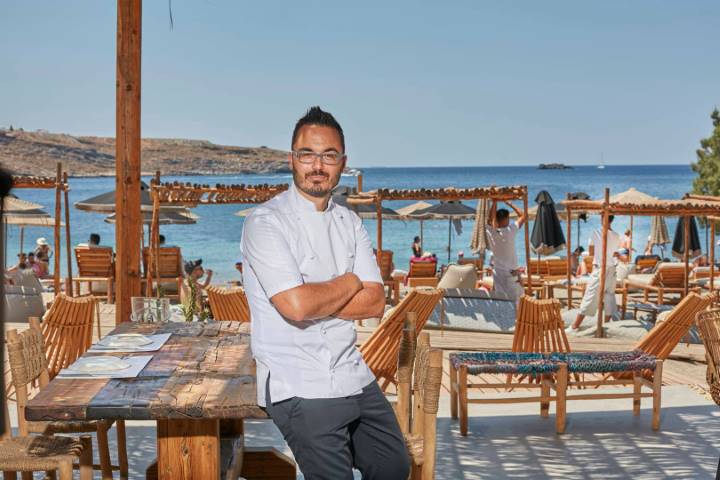 Celebrated global chef, Yiannis Kioroglou, will be hosting his pop-up gourmet series from 10th to 12th September, with a five-course dinner and pairing menu being held at both MarBella Elix and MarBella Nido. Taking inspiration from all over Europe, Kioroglou will design a Greek menu with international flair in partnership with MarBella Collection's high-end chefs. Originally from Athens, Kioroglou began his career in the military where he discovered his love of cooking. Since then, Kioroglou has worked in famous restaurants in Italy, Slovenia and Spain and developed a strong understanding of Mediterranean cuisine that forms the basis of his cooking style. Kioroglou has staged multiple Michelin starred restaurants in Greece and across Europe and holds the position of Head Chef at La Guérite Restaurant in Cannes, France since 2013, alongside multiple Executive/Consultant Chef positions in renowned restaurants across the globe.
Kioroglou describes the key ingredient in all his recipes as warm, traditional Greek hospitality (philoxenia) alongside top quality ingredients and strong flavours. His signature dishes include veal carpaccio tonnato, a sea bass filet with a creamy artichoke puree and bottarga, Pissaladière caramelised sliced onion tart and lemon Amalfi dessert.