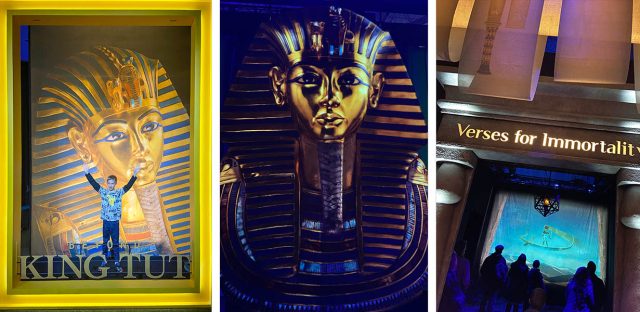 Tickets on sale now! Runs November 04, 2022 – January 08, 2023
Hours of Operation:
Sunday – Thursday: 10am-8pm (final entry 7pm)
Friday & Saturday: 10am-10pm (final entry 9pm)
Come experience the magic and mystery of Ancient Egypt with this Canadian premiere! National Geographic's Beyond King Tut: The Immersive Experience at Vancouver's Convention Centre East brings King Tut's story to life through immersive media. This new multi-faceted, high tech presentation will take you on an exciting journey into his world like never before as it combines powerful storytelling techniques coupled by soaring imagery.
As you make your way through the exhibit, you'll be transported back in time to the world of Tutankhamun. Through a series of immersive displays and multimedia presentations, you'll learn about the young king's life, his untimely death, and the discovery of his tomb by Howard Carter in 1922. You'll also get to see some of the most famous artifacts from Tutankhamun's tomb, including his gold death mask and royal thrones.
In addition to Tutankhamun-related artifacts, the exhibit also features objects from other periods of Ancient Egyptian history. These include burial masks, sarcophagi, statues, and jewelry. With so much to see and do, the exhibit is sure to please history buffs of all ages.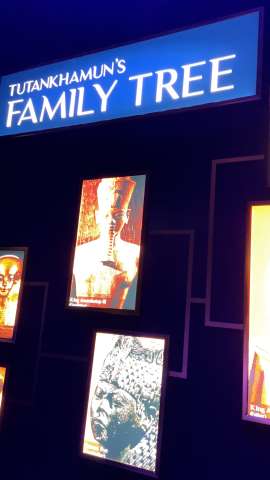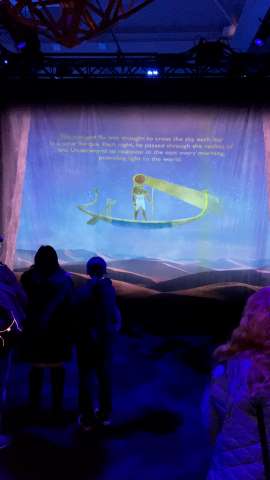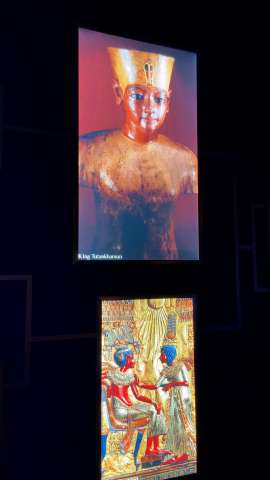 If you're looking for a fun and educational way to spend an afternoon, be sure to check out Beyond King Tut: The Immersive Experience. Tickets are available for purchase online.
Don't miss your chance to be whisked away to the golden world of King Tutankhamun with National Geographic's Beyond King Tut: The Immersive Experience. This premiere event offers a multi-sensory, intimate look at the life and times of one of history's most incredible figures. Be sure order your tickets in advance as this is an experience you won't want to miss! Relive the magic and mystery of Ancient Egypt through the power of cinematic storytelling by visiting the Vancouver Convention Centre East from Nov 4th, 2022 to Jan 8th, 2023.
Order your tickets here: https://beyondkingtut.com/
@BeyondKingTut @artsbiz @vanconventions #beyondkingtut #kingtutvancouver