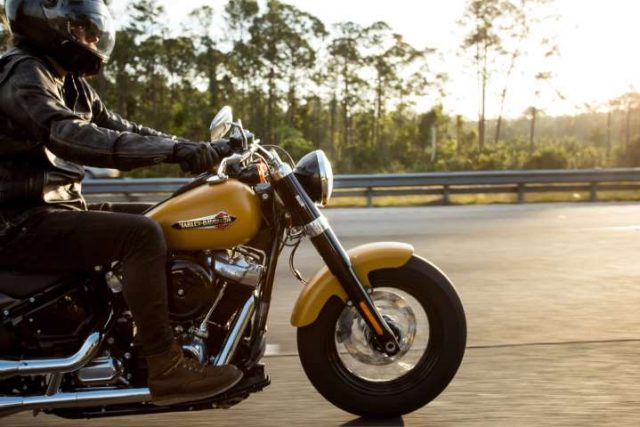 With California rated as the number one foodie city in the USA, it's probably no surprise that traveling across the state on two wheels is the dream of many riders. If you're yearning to hop on the back of a bike and set out on the open road, California won't disappoint with its Michelin-star restaurants, unique farmers' markets and innovative eateries. Whether you're preparing for the Route 50 road trip or plan to ride a shorter journey, the challenge of riding a motorcycle for a long road trip requires a fair bit of stamina but is not without its overwhelming sense of freedom and a backdrop of stunning scenery which guaranteed to make it worthwhile.
Preparing for the ride
If you've never traveled on a motorcycle for more than a few hours at a time, it's not advisable to jump straight into a top motorcycle ride in the US. Instead, plan for shorter rides, preferably overnight, so you have a better idea of how endless five or six hours might feel on the back of a bike. Make sure your motorcycle has the correct specifications most suited to the journey; for example, choosing a bike with a windshield would be recommended to prevent exhaustion from constant wind.
Pick a farmers' market
Make sure to incorporate one of California's many farmers' markets on your motorcycle trip: from the infamous Ferry Building Marketplace to San Luis Obispo, California is a melting pot of fresh produce and tantalizing tastes. Sacramento, in particular, has seen a culinary revolution in recent years brought to the fore by farmers, restaurateurs, and chefs. The state capital has the most plentiful agricultural regions than any other US city so fresh avocados and pot-pies, juicy berries and golden waffles can all be picked up while on the road.
Beachy flavors and views
A road tour of California wouldn't be the same unless it included delicious seafood and panoramic landscapes of which the Golden State is continually setting trends for. Try the Waterbar in San Francisco Bay for a sustainable sea fish meal or just pop in for their Oyster Happy Hour. Alternatively, ride the bike to the 100 year old destination of Lovers Point Waterfront and sample the exquisite dinners at the Beach House where you can look over the stunning views whilst tucking into their Flash-Fried Monterey Calamari or Arancini.
Planning a perfect motorcycle road trip in combination with a culinary adventure through California is likely to embrace anything from sampling their iconic sourdough bread to Cioppino or fish tacos and will easily keep bringing you back for more.