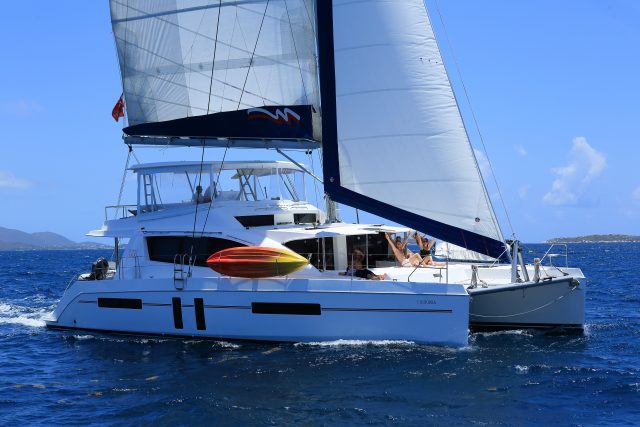 The Moorings, the world's premier yacht charter company, is proud to welcome aboard Greg Marlo as the new Canada Business Development Manager. Having worked closely with The Moorings as a broker agent, Greg brings a wealth of product knowledge and industry experience to the company, particularly in regards to market development needs in the Canadian and Great Lakes regions.
As an avid yachtsman well-versed on crewing, chartering, and operating boats in a charter program, Greg possesses a unique background that he enjoys sharing with others. After spending 10 years in the general aviation industry as a commercial pilot and aircraft broker, he transitioned into the marine industry after his first sailing charter, which happened to be in the Bahamas with The Moorings. Since becoming a key player in the yachting business, Greg has broadened his scope by completing his Advanced American Sailing Association certification, Canadian Yachting Association certification, and IYT Master of Yachts training.
In his role as Business Development Manager, Greg will focus on building the Canadian and Great Lakes markets, both of which have shown demand and growth potential for The Moorings. Greg's efforts will be pivotal in helping the company gain new prospects and remain competitive within the ever-evolving travel industry. He is eager to grow the business through building relationships and sharing his knowledge and has already launched a promotional Moorings vacation giveaway, featuring a 1-week all-inclusive Crewed yacht charter in the British Virgin Islands as the grand prize.
Regularly attending boat shows and cruising some of best boating destinations in the world allows Greg to stay current with the latest products and trends. "His passion for boating comes through both in his business presentations and personal blog, and we are thrilled to have someone like that on board as the new Canada Business Development Manager," says Leslie Sides, Head of Distribution for The Moorings.
To learn more about The Moorings yacht charters and destinations, please visit www.moorings.com