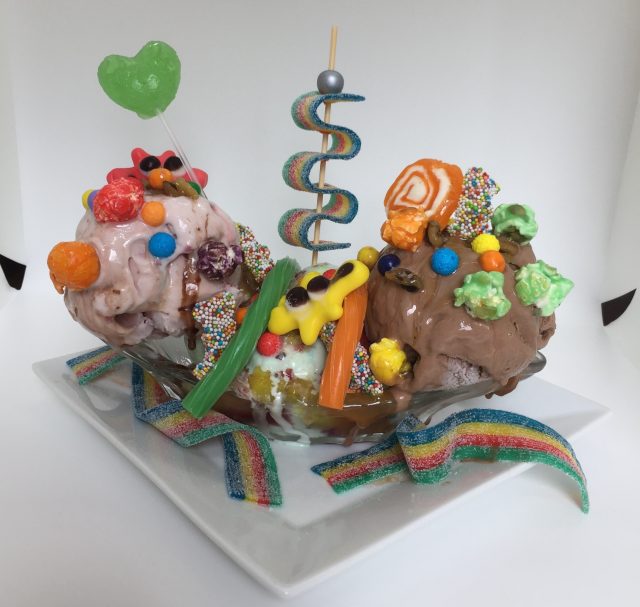 Iconic restaurant, Serendipity 3, unveils a sundae that is "Born This Way"!
Serendipity 3, the home of the Frrrozen Hot Chocolate, presents a new dessert that is individual to each and every person. Created for Lady Gaga's Born This Way Foundation, the sundae features 3 scoops of your favorite ice cream served deconstructed with 12 bowls of topping and candies, including gummy "little monsters" and rainbow ribbons, to create a dessert totally unique to you – just as you were Born This Way!
Led by Lady Gaga and her mother, Cynthia Germanotta, Born This Way Foundation was founded in 2012 to support the wellness of young people and empower them to create a kinder and braver world. To achieve these goals, Born This Way Foundation leverages evidence-based programming and authentic partnerships in order to provide young people with kinder communities and improved mental resources.
A portion of the proceeds from the sale of the Born This Way Sundae go to the Born This Way Foundation. The sundae retails for $24.95 and is available for a limited time only.