Set in Los Angeles during the tumultuous year of 1969, Once Upon a Time in Hollywood is the ninth film from writer-director Quentin Tarantino. Once Upon a Time in Hollywood tells the story of fading TV star Rick Dalton (played by Leonardo DiCaprio) and his best friend and stunt double, Cliff Booth (Brad Pitt).
As they struggle to find their place in a rapidly changing Hollywood, Dalton and Booth interact with real-life figures like Steve McQueen, Bruce Lee and most notably, actress Sharon Tate (Margot Robbie). Numerous characters and storylines intersect as the film moves inexorably forward to the fateful night when Tate, hairstylist Jay Sebring, and three others were brutally murdered by followers of Charles Manson.
Taratino's new film was primarily shot in the greater L.A. area and pays tribute to some of the city's most iconic landmarks. Travellers are influenced by destinations they see in films and TV shows, according to Booking.com, so Los Angeles Tourism compiled a list of iconic locations featured in Once Upon a Time in Hollywood, so fans can get a taste of the film in person.
Fox Bruin Theatre + Fox Village Theatre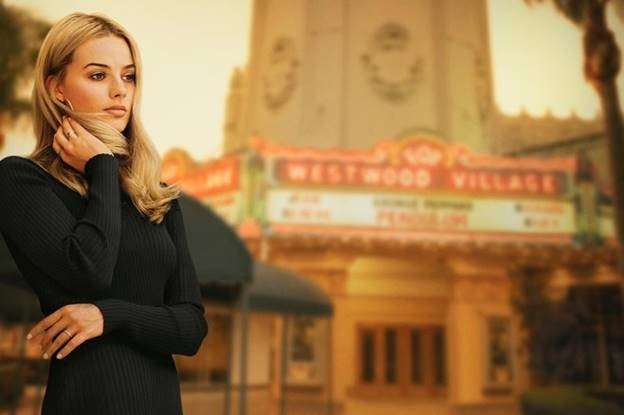 Located near UCLA at the corner of Broxton and Weyburn in Westwood, the Regency Bruin Theatre (948 Broxton Ave, Los Angeles 90024) opened in December 1937 as the Fox Bruin Theatre. In Once Upon a Time in Hollywood, Sharon Tate stops by the Bruin to watch herself in The Wrecking Crew, the 1969 film starring Dean Martin. ("I play Miss Carlson, the klutz.")
El Coyote Mexican Café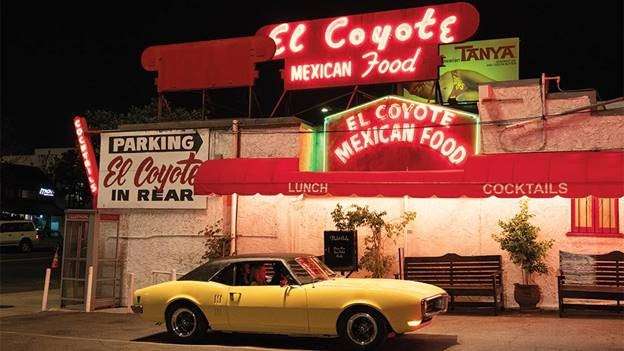 Originally opened in March 1931, El Coyote Mexican Cafe moved to its current location (7312 Beverly Blvd, Los Angeles 90036) in 1951. Generations of guests have dined on authentic Mexican cuisine and sipped the famous Margaritas in El Coyote's lively, colorful setting. Autographed photos of Hollywood stars line one wall, while Christmas lights brighten up the dining room all year.
Musso & Frank Grill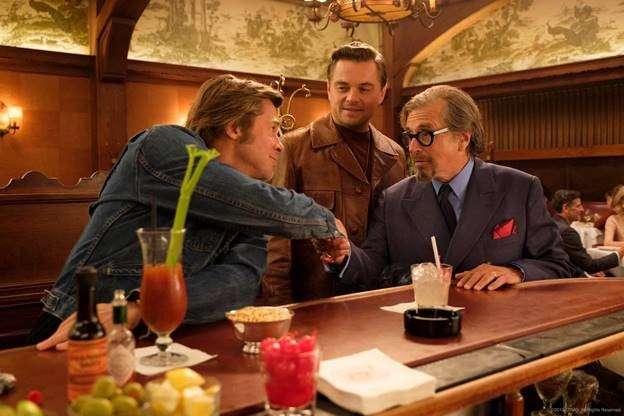 Hollywood's oldest restaurant, Musso & Frank Grill (6667 Hollywood Blvd, Hollywood 90028) is featured prominently in the Once Upon a Time trailer and PR photos. In a scene filmed at Musso's, Dalton meets agent Marvin Schwarzs (Al Pacino), who says he's a big fan and offers him an opportunity to make a Spaghetti Western in Rome. Celebrating its centennial this year, Musso's is as famous for its Martinis as the legendary clientele, which spans generations of celebrities from Charlie Chaplin and Marilyn Monroe to Keith Richards and Johnny Depp.
Playboy Mansion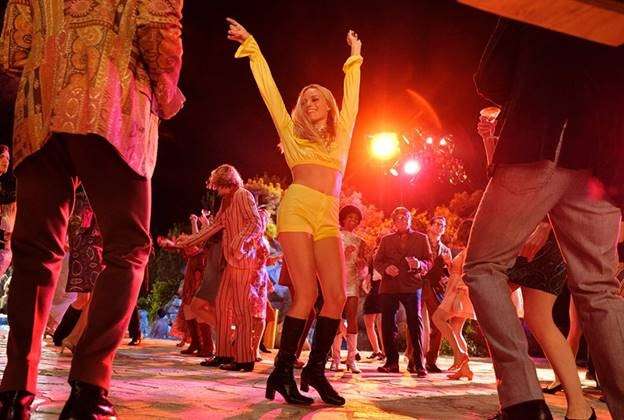 A party scene was filmed on location at the Playboy Mansion (10236 Charing Cross Road, Los Angeles 90024), the former home of Playboy magazine founder Hugh Hefner, who lived there from 1974 until his death in 2017. Located in the ritzy Holmby Hills neighborhood near Beverly Hills, the mansion gained notoriety in the 1970s thanks to reports of Hef's decadent parties attended by the rich and famous.
Spahn Ranch (Corriganville Park)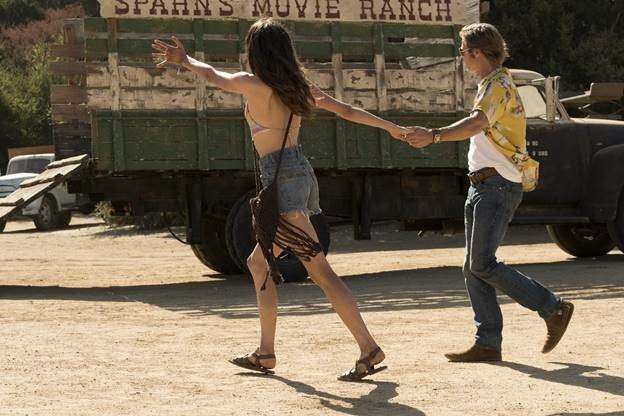 Spahn Ranch was a 55-acre movie ranch that is infamous for being the primary residence of the Manson Family for most of 1968-69, including the Tate-LaBianca murders. The ranch was owned by 80-year-old George Spahn (played by Bruce Dern), who allowed Manson and his followers to take it over in exchange for daily chores and sexual favors from the women. A wildfire destroyed the dilapidated film sets and residential structures in September 1970. Now part of Santa Susana Pass State Historic Park, Spahn Ranch hosts organizations like Atlas Obscura that offer guided tours of the former Manson Family hideout.
Vineland Drive-In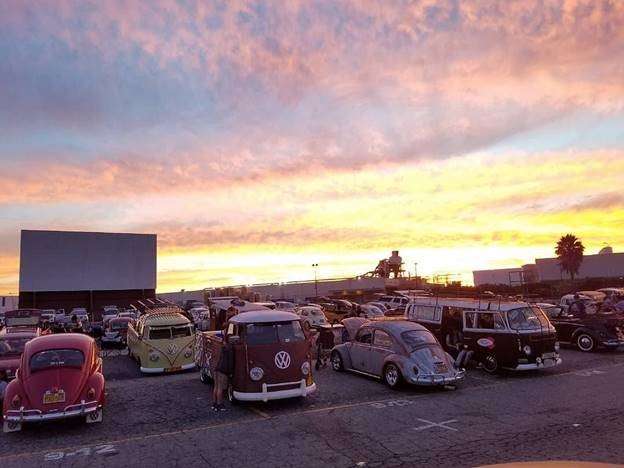 Cliff Booth lives in a trailer behind the Van Nuys Drive-In, which Pacific Theatres opened in July 1948. The drive-in was demolished in the 1990s and today the location is the site of Vista Middle School.The Pacific Theatres drive-in legacy lives on at the Vineland Drive-In (443 Vineland Ave, Industry 91746).
For the complete guide, please visit Discoverlosangeles.com.