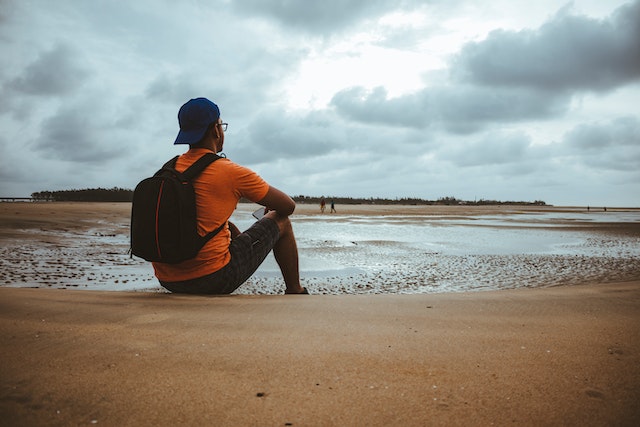 While the summer season has just ended, it won't stop you from making any more plans for a beach getaway. Autumn might not be the best time to get a dose of sun, sand, and surf, but there are ways to help you make the most of the experience.
A beach vacation during this time of the year offers a lot of advantages to families. The first is that there are fewer crowds, so you have the beach all to yourself. There is also less traffic and special holiday discounts to avail of during Black Friday or Veterans' Day. If you are looking to visit the beach this season, don't leave home without knowing these essential tips.
1. List your top destinations
You may not appreciate beachscapes when the temperature begins to drop, but you can still enjoy a summer-like atmosphere by choosing the right destinations. There are several that are great places for a beach holiday all year round. You just have to pick the ones that offer the same level of excitement as they do during summer.
Many of these top destinations are found in Florida, but Amelia Island is consistently at the top of the list. Aside from pristine beaches, the place also offers other attractions like bike trails and sunset cruises. Other destinations also included Siesta Key and Anna Maria Island. Since it's already a low season for the Sunshine State, you can score more affordable hotel rates.
If you have room in your budget and you are looking to pamper yourself, then you should splurge some cash for a beach escapade abroad. Consider booking a flight to the Maldives or the sleepy Greek island of Mykonos. The French Riviera is also a great place for enjoying a more luxurious beach vacation.
2. Learn about the rules
Anyone can get easily caught up in the excitement of going to the beach, but it still matters to learn the rules and policies imposed by local governments and beach administrators. Some places may prohibit swimming because fall is the time when sharks become more active in these areas.
Other than that, you should also review the health restrictions in the destinations you are looking to visit. Check if there are still vaccine mandates in place and other requirements before traveling. That way, you will have fewer hassles to face once you arrive.
If you are planning to travel abroad, review the destination county's travel policies. You should also check with your country's embassy there in case of any safety and health concerns you need to be aware of. Doing this ahead of time can help you change your plans in case things won't work out in your favor.
3. Bring the essentials
Whether you are traveling to another country or going to another state for your beach vacation, you need to know what to bring for a more enjoyable time. In case you are not planning to stay overnight, it's always a good idea to pack lightly. Instead of bringing a collapsible tent along, it would be more practical to bring a large beach umbrella instead.
If your getaway takes place across several days, you might want to check with the beach administration if you are allowed to set up a tent near the shore. Some beachfront will ask for a fee, so be sure to bring extra cash along.
Make sure to bring other items like extra chairs, a cooler, and a sunblock lotion with the right amount of SPF. Even though temperatures are lower at this time of the year, prolonged sun exposure remains a serious danger, especially if you have sensitive skin. While you have the option to bring along a barbecue grill, utensils, or a picnic table, the beachfront or resort where you will be staying could rent out these items. This would be ideal if you don't want to go through the trouble of transporting heavier equipment.
4. Come up with a checklist of activities
You don't just go to the beach just to sunbathe or take a dip. You can look for other fun things to do to make the most of your trip. Depending on where you are, you could be offered surfing or fly fishing lessons.
If you are into extreme water sports, you can also try your hand at activities like kitesurfing or windsurfing. You can also try a combination of these by learning how to wing foil. This new water sport is gaining popularity because it's easy to learn and wing foil boards are easy to customize.
With a list of activities, you won't have to waste your time trying to figure out what to do once you arrive at your destination. This also allows you to come up with a Plan B in case the activities you have picked first won't push through.
5. Prepare for any emergency
Any travel plan can be hampered by emergencies like experiencing your car break down or handling medical emergencies such as an allergic reaction or animal bite. Although traveling to the beach this fall has its perks, it still pays to come up with a backup plan when things won't go your way.
For this, be sure to bring along an emergency kit containing first aid essentials such as bandages, antiseptic solution, and antihistamines. If you or a family member has any medical condition, be sure to bring along enough medication to last the entire trip.
Aside from bringing the essentials, you should also learn how to handle any emergency that comes along, including heatstroke and sea urchin stings. If your destination has advisories on animal hazards, you should know how to deal with animal attacks before your scheduled trip.
In the event of an emergency, you can't always expect lifeguards and police to be close by. For this reason, make sure your mobile devices are fully charged at all times so you are always ready to call 911.
A beach vacation during fall might not be ideal for everyone, but the experience can be enjoyable if you prepare well for it. So, use these tips as you make plans to extend your summer getaway!