California is one of the most popular vacation destinations in the United States, drawing visitors from all over the world. With vibrant towns, beaches, amusement parks, and natural beauty found nowhere else on the earth, California is a fascinating land of possibilities. If you're planning a road trip, a family vacation, or just sightseeing, start with this list of the 10 most beautiful weekend getaways in California.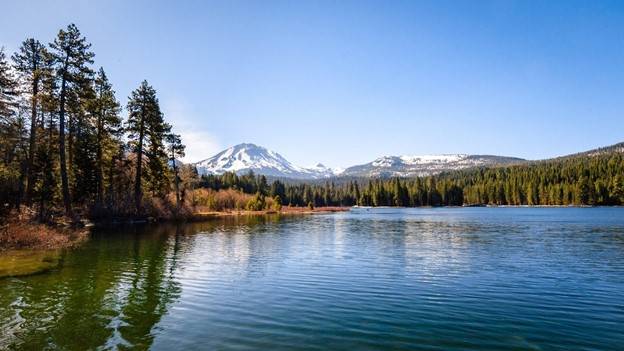 1. Lassen Volcanic National Park
Without the crowds, explore Lassen Volcanic National Park's unique hydrothermal phenomena and gorgeous terrain. The park also features the other three types of volcanoes, including the world's largest plug dome volcano, Lassen Peak. If you prefer the great outdoors, spend your weekend in California's northeastern region.
Bumpass Hell and Sulphur Works are the most popular places, both of which offer a boardwalk or sidewalk from which to safely witness the activities.
The Lassen Volcanic Park Highway is accessible by bike or car. Lassen offers boating on one of its many beautiful lakes if you favor water sports. Watercraft can be rented at Manzanita Lake, which is a short walk from the tourist hub. Another popular pleasure is fishing.
Best time to visit– The park is open all year, but the summer months are the busiest. If you enjoy snowshoeing or skiing, winter is a terrific season to visit.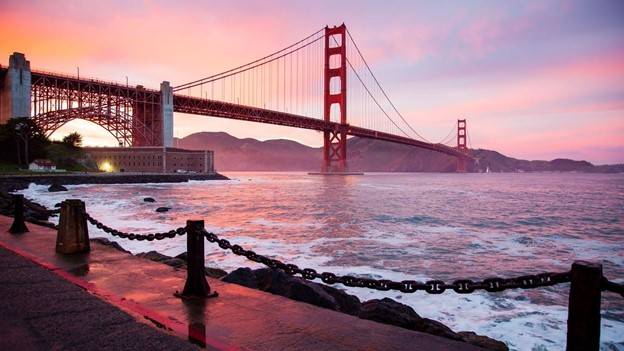 2. San Francisco
This city is ideal for locals and tourists who seem to like day trips outside of San Francisco. Many of these excellent vacation spots are gorgeous settings, allowing you to unplug and relax while enjoying the great outdoors. Although the Golden Gate Bridge and cable cars are well-known in San Francisco, you may also visit Golden Gate Park.
The park's 1000 acres can easily be explored in a day or more. Fortunately, the park provides free shuttle service, and you can also rent a segway and explore on your own or with a tour.
The park has everything, including its own aquarium, whether you're searching for a playground or a museum.
Take a ride on the carousel, visit the conservatory or the flowers, marvel at the wonders of the California Academy of Sciences, and visit the De Young Museum of Art. Or simply relax and enjoy a picnic in one of the park's lakes.
During your stay in San Francisco, you can also take a tour of the Alcatraz Prison.
This historic federal prison on Alcatraz Island housed the hardest convicts in the country.
It was decommissioned in the 1970s and is now a national monument open to the public.


Best time to visit-The months of September to November are ideal for visiting San Francisco.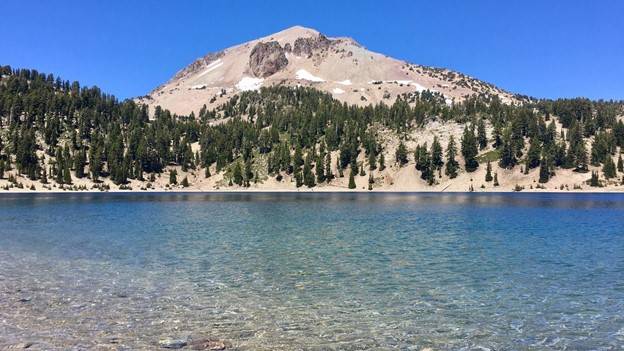 3. Shasta County
If you're looking for a break from the hustle and bustle of big cities, Shasta County is eager to welcome you.
The magnificent blue waters of Shasta Lake, which has 370 miles of shoreline, are easily one of the most beautiful counties in the entire state, and one of California's top places to visit.
In Shasta County, there are numerous smaller lakes, rivers, creeks, and streams. Popular activities include hiking, sailing, water skiing, boating, camping, windsurfing, gold panning, horseback riding, and fishing.
This location is also recognized for its superb fishing, which includes salmon, sturgeon, trout, and bass. For the most daring, there's rock climbing, white water rafting, kayaking, and hang gliding. There are seven national forests in the Shasta-Cascade region that are just waiting to be explored.
One of the county's main attractions is the magnificent snow-capped Mount Shasta. This mountain is also a motivating destination for individuals seeking a spiritual encounter with nature.
Best time to visit– The months of June and July are the busiest for visitors to Shasta. Climbing the Avalanche Gulch and the West Face at this time of year is ideal. The climbs on the north side of the Hotlum and Bolam Glaciers are ideal in August and September.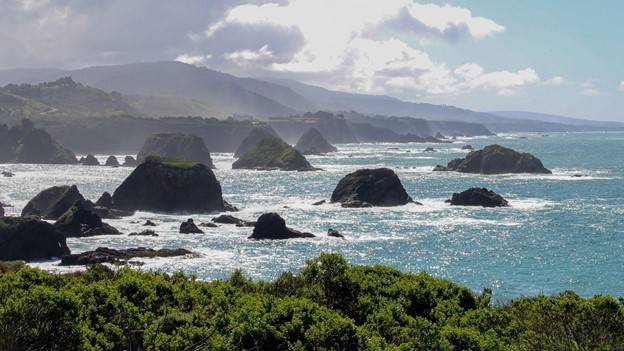 4. Mendocino Coast
As many of Mendocino's early residents were from Maine, the town's architecture is evocative of a New England village, complete with charming Saltbox cottages, unique wedding venues, and big Victorian mansions.
The Point Arena Lighthouse, which stands 115 feet tall and features a spiral stairway that leads to 360-degree views of the surrounding area, is open to visitors for excursions.
A must-see is the Mendocino Coast Botanical Gardens, which are among California's most beautiful botanical gardens. The year-round temperate climate on the Mendocino coast allows for the flourishing of delicate plants that would perish in extremes of heat and cold.
There are also two magnificent California state parks close by. Mendocino Headlands State Park, which surrounds the picturesque Mendocino community on three sides, is a beautifully beautiful blend of rugged coastline, romantic hidden beaches, and so much history.
The Point Cabrillo Light Station State Historic Park is situated on a magnificent promontory that juts out into the Pacific Ocean. Towards the end of the nineteenth and beginning of the twentieth centuries, the Light Station was built to aid navigation for lumber-carrying ships.
Take a ride on the Skunk Train, of course. The train departs from Fort Bragg, a short distance up the coast from Mendocino, and travels down the Pudding Creek among redwood trees for 90 minutes. Stop at Glass Beach in Fort Bragg to admire the sea-sharpened colorful shards of glass.
Best time to visit– In the spring and fall, the Mendocino coast is extremely lovely.
Summertime temperatures are nice, though fog is possible.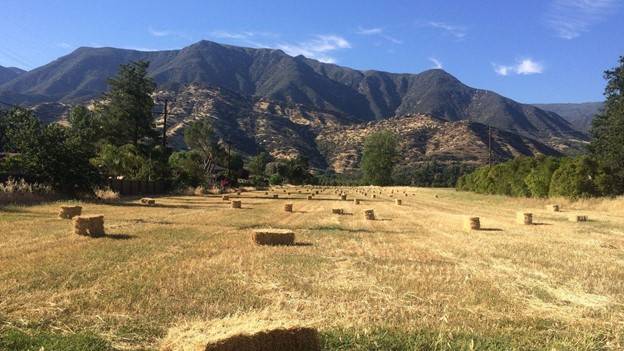 5. Ojai
The tranquil town of Ojai and the surrounding countryside make for an enticing California weekend escape. Ojai is the place to go if you're searching for a spot to visit that has a rustic vibe to it. The Ojai Valley, with its acres of olive trees and citrus groves, is a lovely drive.
At the Ojai Olive Oil Company, sample three varieties of olive oil made from local trees, as well as other olive oils and balsamic vinegar. If you visit between March and May, you can sample the ultra-sweet Ojai Pixie, a native tangerine with its own month: April.
Consider biking the trails of the Ojai Valley or taking a trip in the nearby Los Padres National Forest. The Matilija Wilderness, the Sespe Wilderness, and Lake Casitas are all close by and offer a variety of outdoor activities.
Best time to visit-The months of September and October, as well as April and May, are great for visiting Ojai.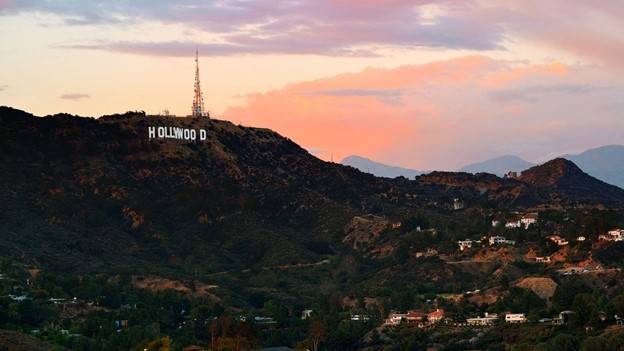 6. Los Angeles
Los Angeles is bursting at the seams with things to see and do! A thriving culinary scene, fantastic shopping, world-class museums, and family-friendly activities await visitors.
Sunseekers who come to enjoy the warm weather and beaches will find a diverse range of activities and regions. Visit the TCL Chinese Theatre, take a stroll down the Hollywood Walk of Fame, and then trek or ride a horse to the famous Hollywood sign.
You may visit Griffith Observatory, which offers breathtaking views of Los Angeles, while strolling through Griffith Park. Alternatively, you can visit Universal Studios for a few hours or the entire day.
Spend the day in Santa Monica or Venice Beach, where you may stroll down the boardwalk or along the bluff in addition to playing in the sand or swimming in the sea.
The sunset on the Santa Monica Pier is a fantastic way to end the day! If you're a museum or garden aficionado in Los Angeles, you'll be spoiled for choice: pick a few places to visit for a leisurely day of shopping and eating.
If you have a few days off, there are a number of fantastic day excursions from Los Angeles that you might do for a fantastic holiday.
Best time to visit– The months of June, July, and August are the busiest for tourists.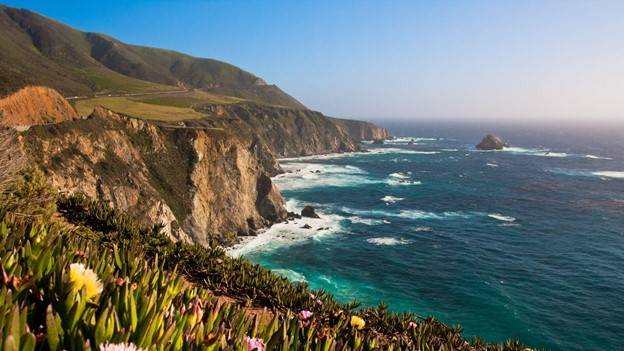 7. Big Sur
Big Sur's spectacular coastline and breathtaking views make for an intriguing getaway in California for nature lovers. Whether you just want to drive and take in the scenery or trek, this length of stunning unspoilt coastline will make you feel truly at ease.
There are six state parks in Big Sur, as well as a historic light station park, with a broad range of hiking trails. Climb the short moderate hike to Limekiln Creek Falls in Limekiln State Park or stroll through Point Lobos State Reserve's beautiful nature paths. Hike to Pfeiffer Falls, which is surrounded by redwoods, at Pfeiffer Big Sur State Park.
Driving the Big Sur Coast is another delightful and less stressful way to spend one day of your visit. Photograph McWay Falls, admire the Bixby Creek Bridge, stroll the beach in Garrapata, and dine with a view in Nepenthe.

Best time to visit– Big Sur is stunning at any time of year, but the fall and spring are particularly lovely.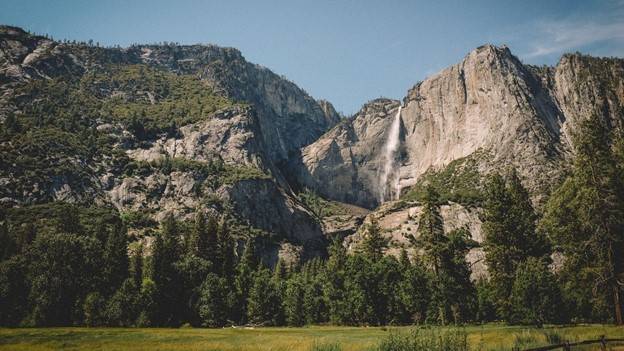 8. Yosemite National Park
Yosemite National Park, with its breathtaking scenery and world-famous waterfalls, is an ideal vacation spot for outdoor enthusiasts. While Yosemite Valley is home to some of the world's most iconic views, it can get crowded during the summer.
For sweeping views of Yosemite Valley, Half Dome, El Capitan, and Bridalveil Fall, drive to Tunnel View and Glacier Point, two well-known Yosemite viewing locations. Take the short hike to Bridalveil Falls for a better look.
For a very moderate trip, choose the 2-mile out and back trail to Mirror Lake. You can make the hike longer by walking the complete 5-mile loop. Hikers seeking a more challenging hike may find many options in Yosemite, including the Half-Dome hike.
Yosemite Falls can be seen from the valley level or hiked to the mountain. The renowned Mist Trail allows visitors to get up and personal with Vernal and Nevada Falls.
You can drive Tioga Road into Yosemite National Park's high country to see Tioga and Tenaya Lakes or trek in the Tuolumne Meadows region during the summer months. Alternatively, take a stroll into Mariposa Grove among the gigantic sequoias.
Best time to visit– Yosemite is accessible to visitors all year round, but the types of activities you're interested in will dictate when you choose to visit.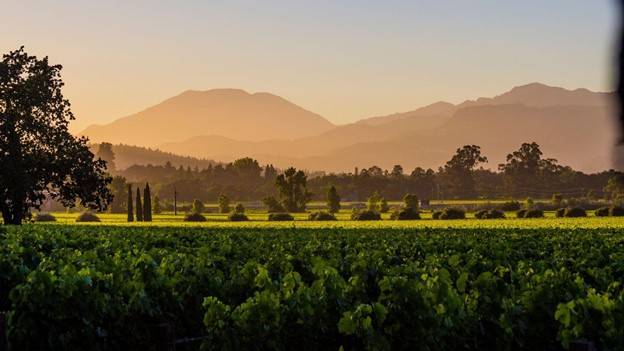 9. Napa Valley
A trip to California's top wine region, whether you like wine or not, is one of the most fun weekend getaways in California. On your weekend trip to Napa Valley, you'll be enchanted by world-class restaurants, charming tiny villages, spas, art, and shopping.
Many of the wineries in Napa Valley have spectacular structures, beautiful scenery, and outstanding indoor and outdoor art displays. Downtown Napa is a joy to explore, while downtown Yountville is a delight to stroll around.
Bring your appetite, since Napa Valley is home to some of the best restaurants in the country. There are a number of Michelin-starred restaurants as well as a variety of other highly recognized eateries in this area.
Do you enjoy participating in outdoor activities? Try stand-up paddleboarding or kayaking on the Napa River, or go hiking in Bothe-Napa Valley State Park.
Best time to visit– Any time of year is ideal for a trip to Napa Valley.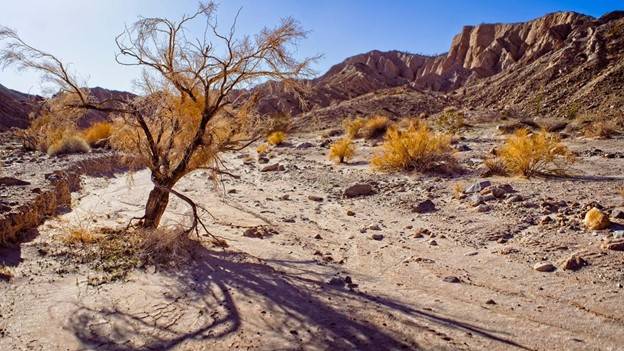 10. Anza Borrego State Park
The spectacular desert scenery, cool slot canyons, and rich animals of Anza-Borrego State Park are well-known.
There are approximately 100 miles of trails in Anza-Borrego State Park, providing you lots of hiking alternatives. The park's most popular hike is the Palm Canyon Trail, which begins near Borrego Springs.
At the Borrego Springs Visitor Center, you may learn about local plants by strolling through the desert garden. The 4-foot-tall sculpture of the Aiolornis incredibilis, an extinct bird unearthed here, is a must-see.
Throughout the park, there are scenic driving routes and cycling trails, some of which are on dirt roads. Massive metal sculptures of ancient animals by Ricardo Breceda are worth seeing.
Best time to visit– Spring is a great time to visit Anza-Borrego because of the wildflower bloom.