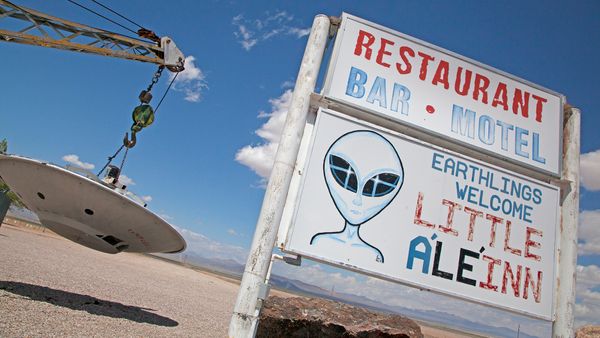 Travelers looking for a super strange or off-the-beaten-path trip idea, look no further. Ahead of National Plan for Vacation Day 2022, a day that encourages people to plan their well-earned time off, Travel Nevada is releasing its inaugural list of the state's Seven Weirdest Wonders. Just like the Seven Wonders of the Ancient World are proof of humanity's ingenuity, Nevada's Seven Weirdest Wonders are definitive proof that the Silver State is filled with abundant unique places. However, these locations aren't just fun to see and talk about – experiences like these can transform vacationers by opening their eyes to things they never imagined.
The list was curated by the Travel Nevada team of experts who have traveled to every corner of the state. It includes historic, man-made, and natural places that have to be visited to be believed, all destinations specifically chosen for 2022 – as travel is expected to rebound to pre-pandemic levels, these locations will help visitors make up for lost time.
Whether visitors experience one or all seven of Nevada's Weirdest Wonders, they'll leave with a travel story that will forever remind them of the Silver State's unanticipated allure. Travelers are reminded to bring a charged phone to take photographic evidence of what they've seen and encountered. To share stories with others who've experienced the Seven Weirdest Wonders, visitors can tag #WeirdNevada.
For more Weird Nevada experiences, visit TravelNevada.com/Weird-Nevada.